The Bureau of Indian Affairs, Division of Forestry and Wildland Fire Management is partnering with the Intertribal Timber Council to publish Forestry and Fire Management news and information in their quarterly publication, Timber Notes. This replaces the BIA's Smoke Signals publication.
Please submit Indian Country Forestry or Wildland Fire Management news, stories or other information to smokesignals@bia.gov. For submission criteria, please see the Smoke Signals Newsletter's Submission Criteria page.  
We will also share these stories via the Division of Forestry and Wildland Fire Management's Facebook and Twitter pages.
If you wish to be added to this newsletter distribution list, email smokesignals@bia.gov with a request to be added to their email list.
Smoke Signals and Timber Notes Archive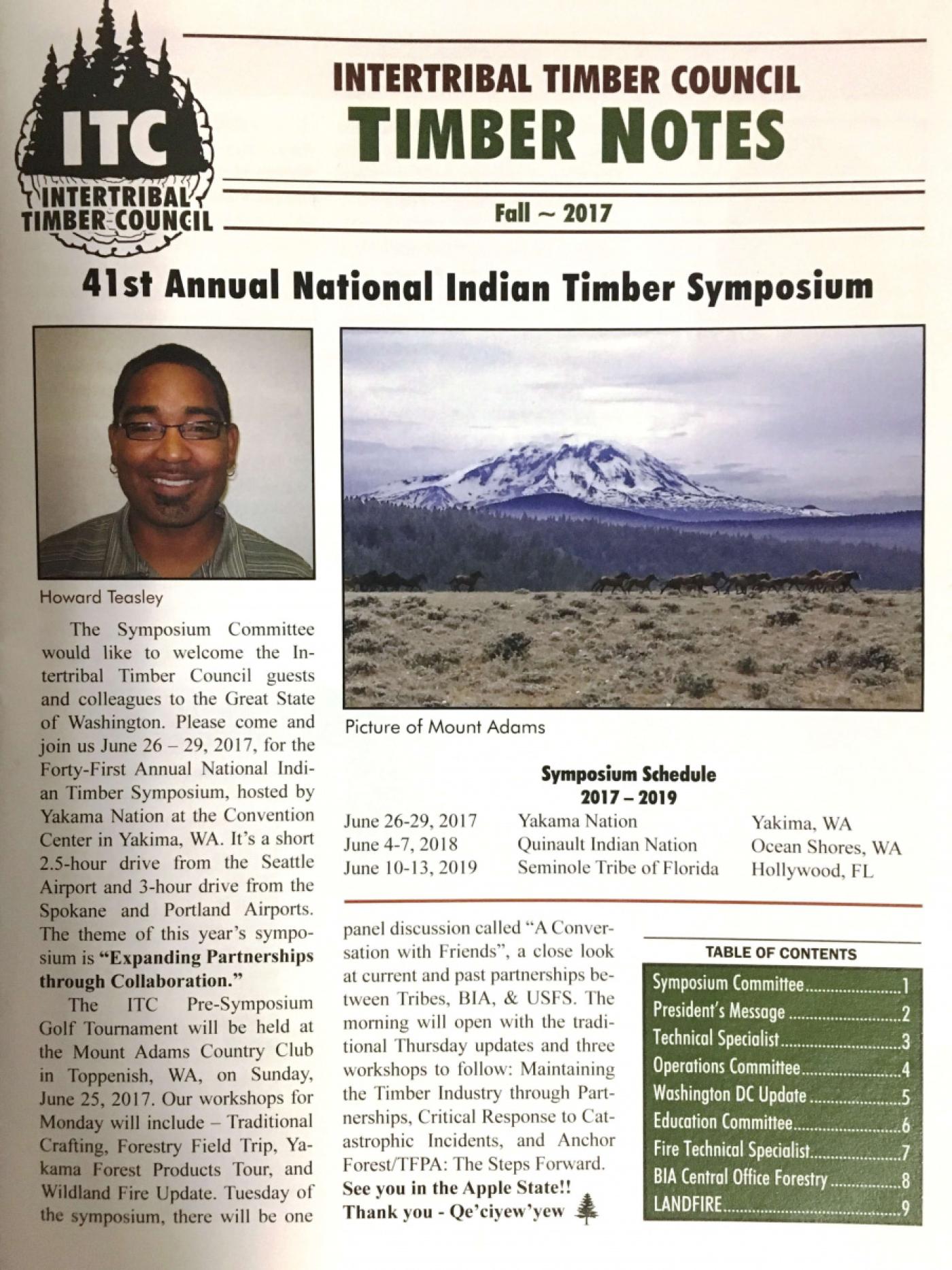 Additional Information
Additional Resources
Contact Us
Division of Wildland Fire Management
National Interagency Fire Center, 3383 S. Development Ave.
Boise, ID 83705
Open 8:30 a.m.–4:30 p.m., Monday–Friday.