Industrial Minerals (IM) are a large family of practical and functional minerals that represent a higher value product than mineral aggregates, are typically long-lived mines and are low-environmental impact resources to mine and produce.
The industrial minerals group includes limestone, gypsum, bentonite, phosphate, decorative stone, silica sand, clinker, clay, zeolites, vermiculite, diatomite, dimension stone, and many others.
Indian Reservations of the Contiguous United States with Known or Potential Industrial Minerals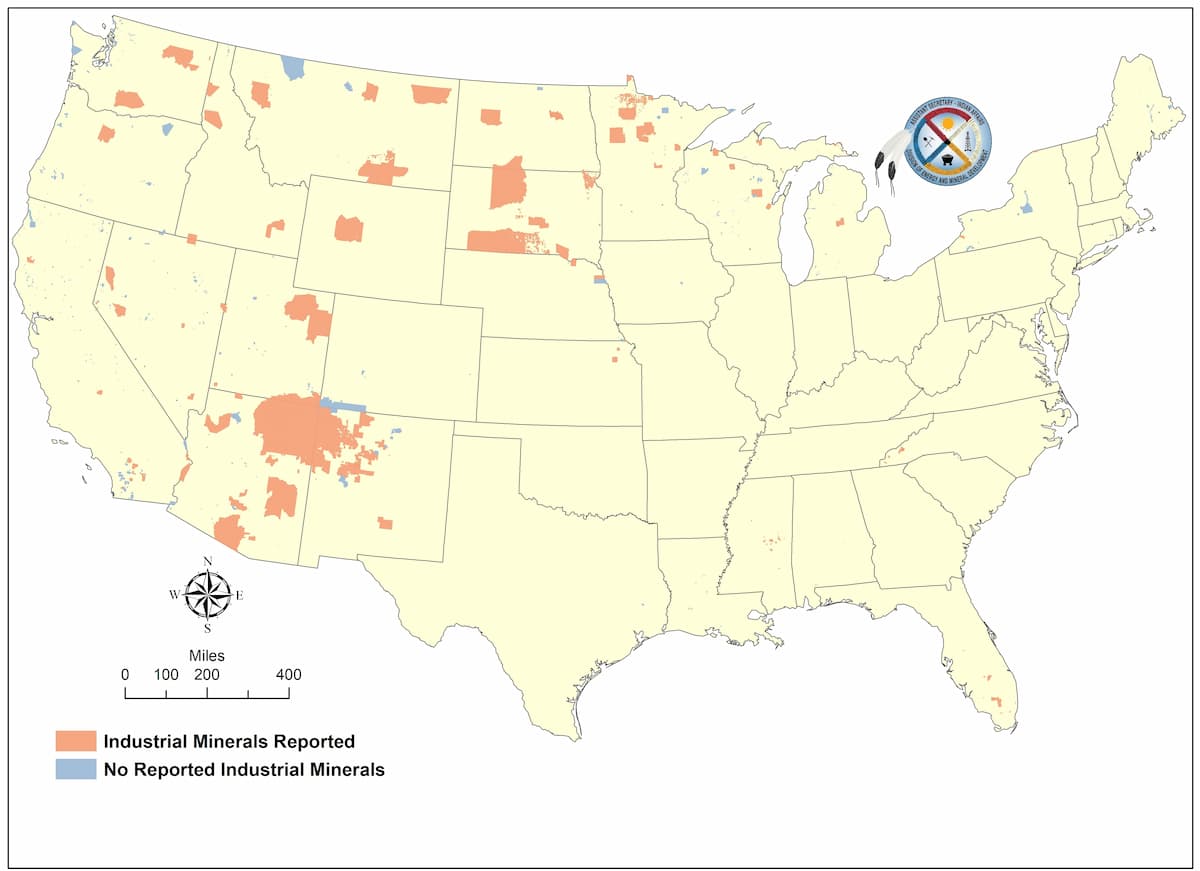 (Note: This is not an exhaustive map of Tribes with known or potential industrial mineral wealth. Several Oklahoma and eastern states Tribes are not shown. This map does not include Tribes in the state of Alaska.)
Services for Industrial Minerals
The Division of Energy and Mineral Development provides project assistance to Tribes and individuals to develop industrial minerals on their trust land. Learn more about how we can help below.
Contact Us
Branch of Solid Minerals
Office of Trust Services, Division of Energy and Mineral Development 13922 Denver West Parkway, Ste. 200
Lakewood, CO 80401-3142
9:00 a.m. – 5:00 p.m. MDT, Monday-Friday