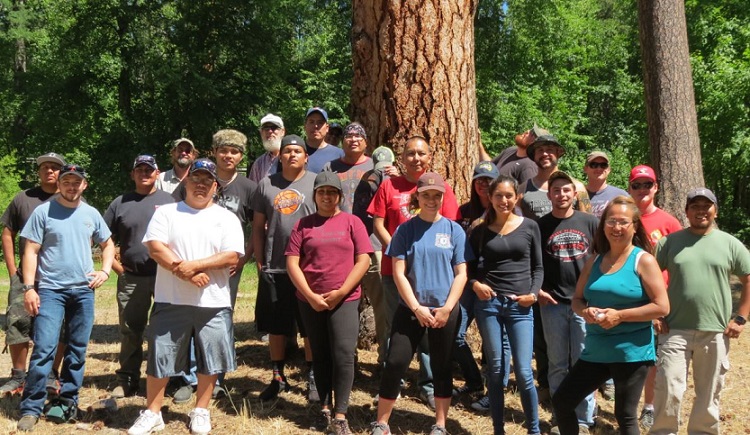 Engage Youth / Next Generation
By providing opportunities for aspiring leaders to become involved in all aspects of natural resources management, protection, and conservation;
Attract and Recruit
More natives into Natural Resource / Science, Technical, Engineering, Mathematics (STEM) career fields across Indian country;
Build Tribal Capacity
Through informal and formal learning investments, employment opportunities, and immersion into science-based programs and projects as to sustain tribal programs and enhance economic opportunities;
Cultural Awareness
To increase the level of understandings and practices of a tribal communities traditional knowledge, values, and vision for the future and how it merges with modern science.
Retain
Talented young professionals within the BIA and Tribe or Tribal enterprises by cultivating their future potential with developmental student internships and placement into entry-level permanent positions.
DOI Diversity, Inclusion, and Civil Rights
The Department's mission is accomplished by more than 70,000 Federal employees working in over 2,400 operating locations across the United States and its affiliated insular areas. Our ability to build solid partnerships with other Federal agencies, academia, industry, organizations, State and local governments, Tribes, Indigenous peoples, and insular communities to achieve mission success is predicated upon the diverse group of people we employ within the DOI workplace. More than 280,000 volunteers also contribute their rich cultures and unique knowledge to the Department's public lands, waters, and recreation sites; natural disaster recovery operations; environmental education events; and numerous other activities that bolster public trust.
For more info, please visit:
Office of Diversity, Inclusion and Civil Rights | U.S. Department of the Interior (doi.gov)
<< Back
Contact Us
BIA Pathways
301 NW 6th Ste 311
Oklahoma City, OK 73102
Open 8:30 a.m.–4:30 p.m. CST, Monday–Friday.