Who are we?
About the BIA
The Bureau of Indian Affairs is a federal agency within the U.S. Department of the Interior. Our mission is to enhance the quality of life, to promote economic opportunity, and to carry out the responsibility to protect and improve the trust assets of Native Americans, Tribes, and Alaska Natives. We manage and protect over 55 million acres of tribal trust lands and are seeking to train the next generation of Native workers.
About OTS
The Office of Trust Services is committed to employing, developing, and sustaining a high quality workforce in the field of natural resource management, water resources management, and other disciplines charged with enhancing the quality of life for American Indians, Indian tribes, and Alaska Natives. The Workforce Planning and Youth Program Coordination Office, Washington, DC, (Workforce Planning Office or Central Office to students) provides the framework and technical oversight of the Pathways Internship Program. 
About the BIA Pathways Program
The BIA Pathways Internship Program connects Native American and Alaska Native students to paid internships across the United States. With meaningful projects, rotational assignments, and multi-semester opportunities, Pathways prepares you for an impactful career in public service and offers a direct pipeline to full-time employment with the BIA or Tribal Nations upon graduation.
We support internship opportunities in each of the OTS branches linked on the left side of this page.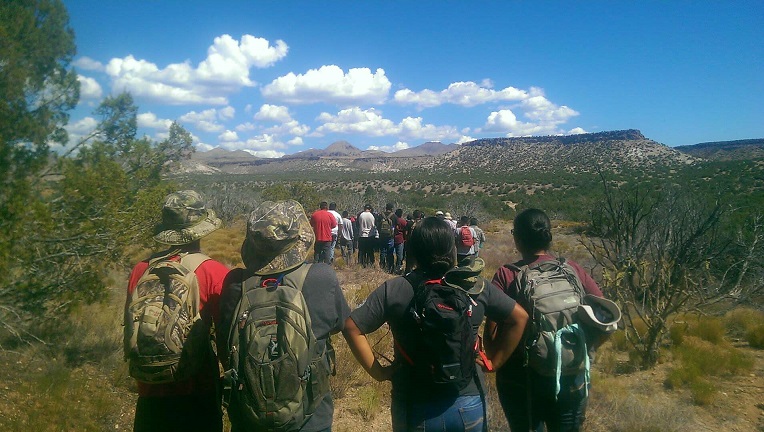 Pathways internship vacancy is OPEN
The Office of Trust Services is now accepting applications for multiple Pathways Student Trainee positions across the United States. We hope to fill as many vacancies as possible and invite Native American and Alaska Native students enrolled in accredited colleges, universities, and technical schools to apply. We are seeking students from a wide variety of educational backgrounds and are especially interested in candidates studying STEM disciplines.
Students may visit USAJOBS to view the vacancy announcement and start the application process. This announcement will be open from January 18th, 2023 to February 17th, 2023. To be considered for Indian Preference hiring, students will need to upload a BIA Form 4432.
If you are unable to apply online, require reasonable accommodation in the application process if you are an applicant with a disability, or need to fax a document you do not have in electronic form, view the following link for information regarding an Alternate Application.
Event Feed for Service page
Additional Information
Contact Us
BIA Pathways
301 NW 6th Ste 311
Oklahoma City, OK 73102
Open 8:30 a.m.–4:30 p.m. CST, Monday–Friday.