Diane Jobe
Chickasaw Agency
Superintendent
580-436-0784
Ext. 101
The Bureau of Indian Affairs, Chickasaw Agency, proudly services the Chickasaw Nation. Please visit the Chickasaw Nation's website for further information regarding the latest programs, services, events, facilities, history and culture offered by the Nation.
NEW OR REPLACEMENT CDIB FORMS
In order to obtain a Certificate of Degree of Indian Blood (CDIB), you must provide documentation to establish a lineal relationship to an ancestor listed with a degree of Indian blood on The Index and Final Rolls of Citizens and Freedmen of the Choctaw and Chickasaw Tribes approved by an Act of Congress on June 21, 1906 (34 Stat. L. 325). Please visit the Chickasaw Nation's site below for CDIB and voter registration forms.
Mail all completed CDIB forms to:
Chickasaw Nation
Tribal Government Services
P.O. Box 1548
Ada, OK 74821
(580) 436-7250
IMPORTANT INFORMATION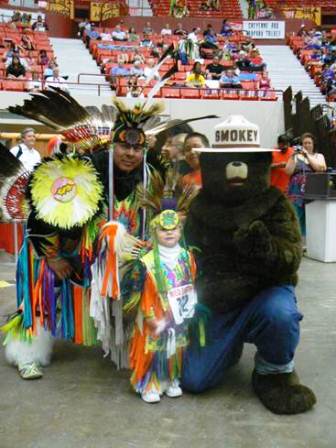 Red Earth Pow Wow 2011