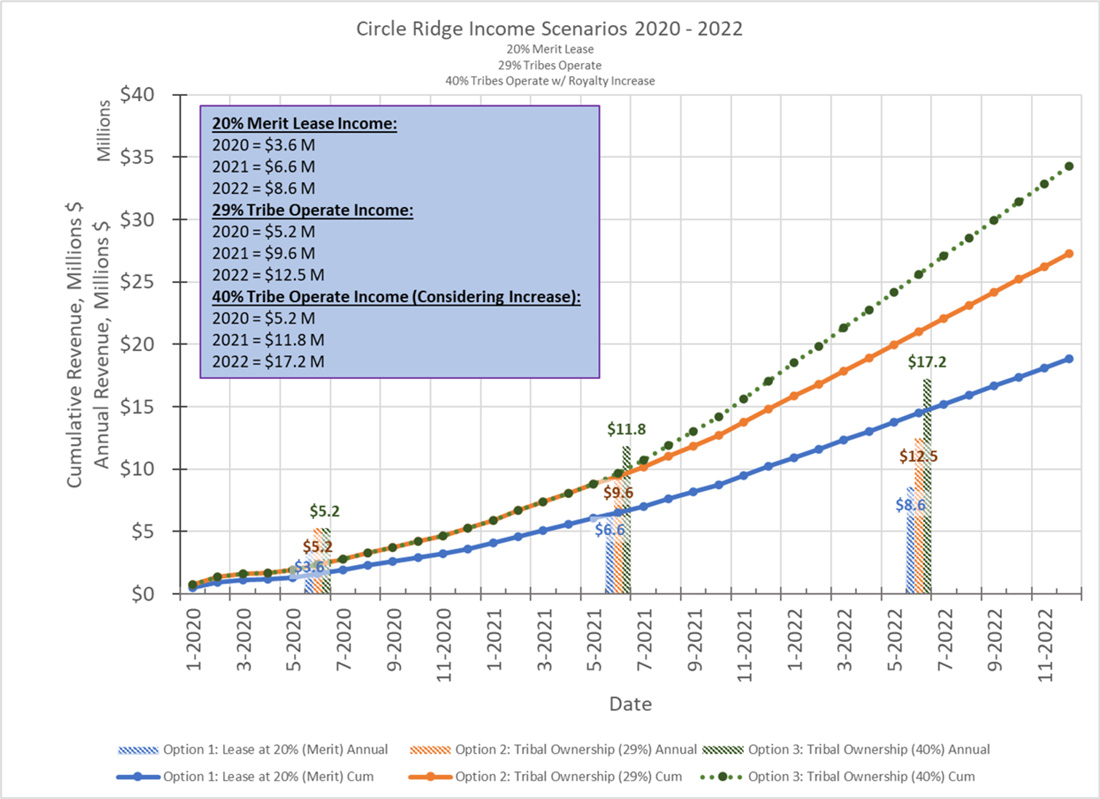 The field produces about 2,000 bbls of oil a day with about 100,000 bbls of water per day which is disposed via surface discharge and disposal well injection.  
The Tribes, however, have assumed the operations of the Circle Ridge oil field, and with the state and federal taxes available for distributions, the Wind River Inter-Tribal Council (WRITC) can increase the royalty from 29% to 40%. The green line and bars plot this scenario. 2020-2022 annual revenue was and would be $5.3 M, $11.8 M, and $17.2 M with a three-year cumulative $34.3 M, and increase of $15.5 M over the $18.8 M expected under the lease with the lease.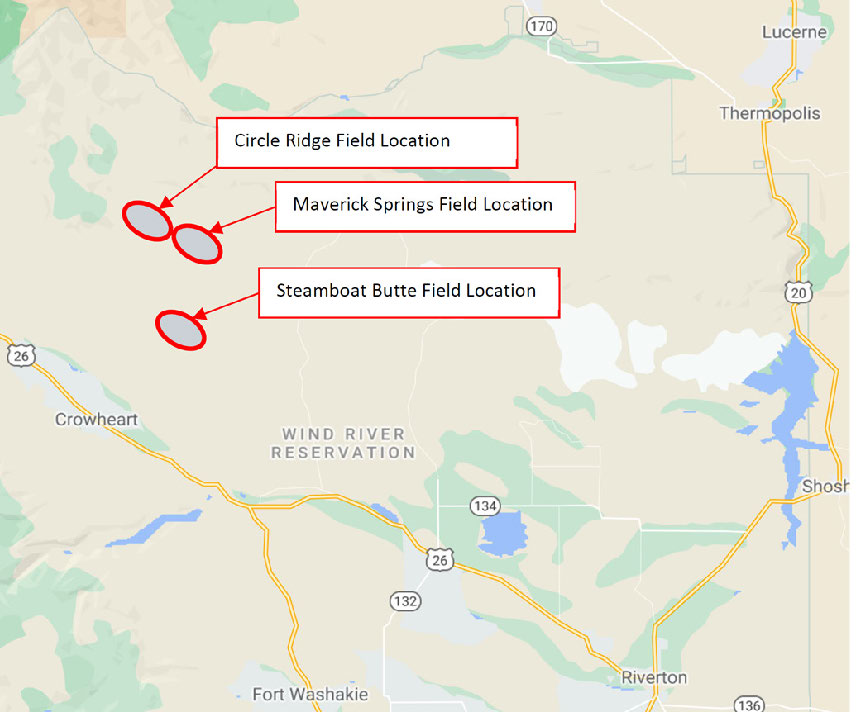 With the assumption of the Circle Ridge oil field, the WRITC assumes control of the future of the field, cashflows, royalties, and operations.  
The Tribes, hiring a third party contractor, have achieved 97% of the historic production with 48 wells verses the previous operations with 81 wells. The Tribes are realizing almost all the revenue with 60% of the wells operating. Sixty percent of the wells operating equates to about 60-70% (There are fixed costs regardless of the number of wells producing) of the operating costs. The operating profits and free cash flow are expanded creating additional financial capacity to pay additional Tribal taxes, increase per capita payments, and/or invest in economic growth and jobs. The magnitude will take time to realize, but the Wind River Inter-Tribal Council has the authority in their sovereign status to make the decisions going forward. They did not possess this flexibility with a lease.  
The Tribes are realizing greater income and have the authority to hire Tribal members resulting in seven high-paying tribal jobs being created.