8:00 A.M. – 5:00 P.M. MST
Gina Douville, Agency Superintendent

 

Pine Ridge Agency

Mailing Address: Bureau of Indian Affairs P.O. Box 1203 Pine Ridge, South Dakota 57770

 

Physical Address: Bureau of Indian Affairs Highway 18, Main St., Bldg. 159 Pine Ridge, South Dakota 57770

Telephone: (605) 867-5125 Main or (605) 407-8101 Cell          Telefax:      (605) 867-1141

Wounded Knee

Tribe Served:Oglala Sioux Tribe Frank Star Comes Out, President P.O. Box 2070 Highway 18, Main St. Pine Ridge, South Dakota 57770

Telephone: (605) 867-5821Telefax:      (605) 867-6076

Trust Land Base: 1.7 million acres

Estimated Tribal Enrollment: 46,855 members

Wounded Knee
The Bureau of Indian Affairs Pine Ridge Agency is located in Pine Ridge, South Dakota, provides services to the Oglala Sioux Tribe, which boasts an enrollment of 46,855 members. The Pine Ridge Indian Reservation consists of approximately 2.1 million acres and it is located in the southwest portion of the state and occupies areas in Oglala Lakota, Jackson, and Bennett counties.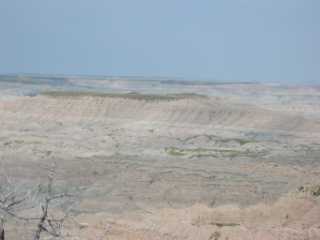 Badlands
Critical Activities/Services Provided to Tribe: The trust services provided by the Agency include Real Estate Services (Leasing, Rights-of-Ways, and Acquisition & Disposition), Fire Management, Social Services, Land Operations, Probate & Estate Services, and Facilities Management. The non-trust services include Executive Direction and Administrative Services. There are 53 Agency employees. The Agency also managed 25 P.L. 93-638 programs that have been contracted by the Oglala Sioux Tribe.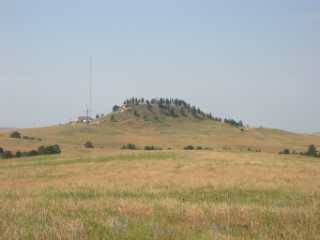 Porcupine Butte
Land Operations:
Issued 376 New Range Unit Permits
Works with Tribe to advertise permits for allocations
Conducted necessary TAAMS work for permits
Coordinate billing and collection processes with Office of Special Trustee
Reviewed all On/Off Grazing Applications
Prepared Grazing Plans for 32 Range Units
Conducted 25 Range Unit Inspections
Resolved 11 Trespass Cases
Inspected 259 Farm–Pasture Leases
Prepared 162 lease stipulations for Farm-Pasture Leases Documented 9 Lease Violations
Provided GIS Services, Aerial Photography
Updated GIS Boundary Layers and Range Unit Coverage
Probate Services: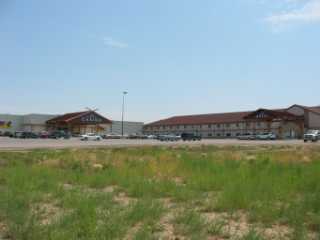 Prairie Wind Casino
Average of the last year's reported deaths was 25 per month. Approximately 20 of those require a probate.
There are over 20,000 unique land owners (meaning counted only once). These include enrolled members of the Tribe, owners who are not enrolled but own land in trust, members enrolled in one of the other Agencies within Great Plains Region, and members enrolled in tribes outside the Region.
There were 8,274 original allotments on the Pine Ridge Reservations. In these allotments, there are 204,000 plus Indian land owner interests, 157,000 interests less than 2%, 1600 non-Indian interests.
Wildland Fire: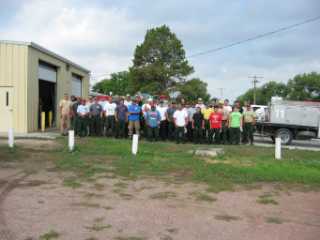 Pine Ridge Fire Crew
Suppression - Provide fire protection for Life & Property
Hazardous Fuels - Reduce/remove fuel loading in the Wildland Urban Interface
Prevention & Mitigation - Provide programs to all ages to educate on the importance of fire prevention & safety
Preparedness - Ensure Program is prepared for fire suppression activities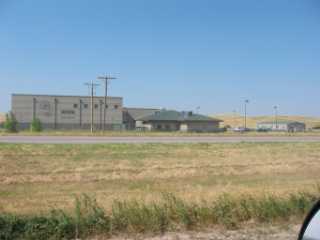 Boys & Girls Club
Social Services:
Average about 400 General Assistance Cases per month
Working with Tribal and State Agencies to integrate all child placements
Works with the Oglala Sioux Tribe on Gang Violence Issues and present solutions