Through ILGP, the Division of Capital Investment (DCI) helps American Indian and Alaska Native (AI/AN) tribes and individuals get reasonable interest rates and overcome challenges to conventional financing, while also reducing the risk to lenders with the financial support of the federal government.
More About ILGP
FY 2020's obligation total for loan guarantees was the second highest in ILGP's history. DCI offered 18 loan guarantees totaling over $125 million. In addition, lenders issued 21 insured loans totaling over $1.2 million, which was the third-highest amount in ILGP's history.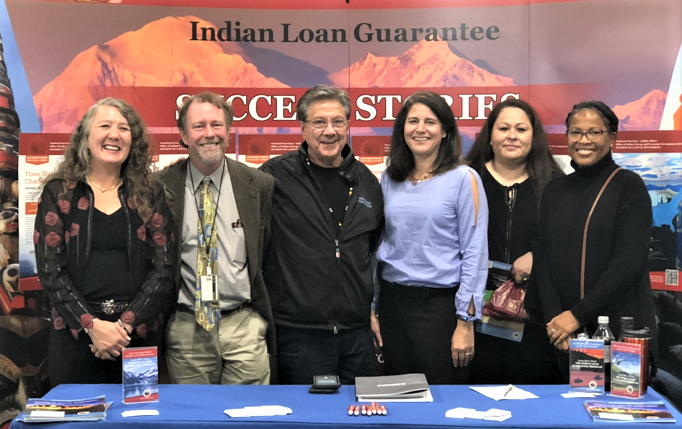 (DCI Staff at Alaska Federation of Natives Convention, 2018.)
DCI continues to work to fulfill the mission of the Indian Financing Act of 1974 by reducing the disparity between the business capital available to AI/AN and non-AI/AN businesses.
Read success stories about businesses that benefited from our program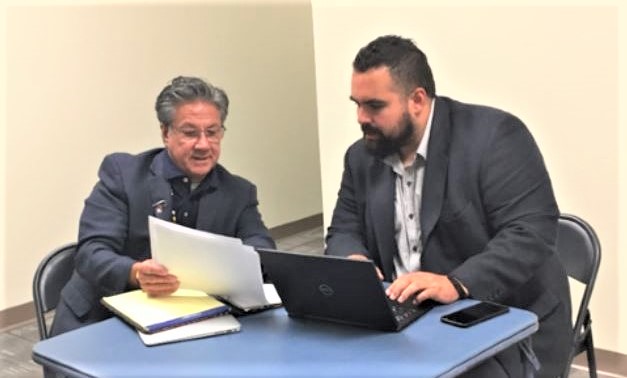 (DCI Staff at Northwest Zone office.)
Eligibility Information
For Lenders 
Most lending institutions, including Community Development Financial Institutions, may obtain a guarantee or insurance, provided they regularly make and evaluate business loans. Credit unions are generally not eligible to become ILGP approved lenders. Non-bank lenders (such as insurance companies, leasing agencies, and private wealth funds) that otherwise meet ILGP's standards are eligible to access guarantees, but not insurance since they are not financial institutions. 
For Borrowers 
To qualify for a loan through the program, you must be: 
An individual who is an enrolled member of a federally recognized American Indian/Alaska Native (AI/AN) tribe or group 

A federally recognized AI/AN group 

A corporation, limited liability company or other business entity with no less than 51 percent ownership by federally recognized AI/AN individuals 
Borrowers must have at least 20% equity in the project being financed and the project must benefit the economy of a reservation or tribal service area. 
Loans may be used for a variety of purposes including operating capital, equipment purchases, acquisition and refinancing, building construction, and lines of credit. 
Need Assistance?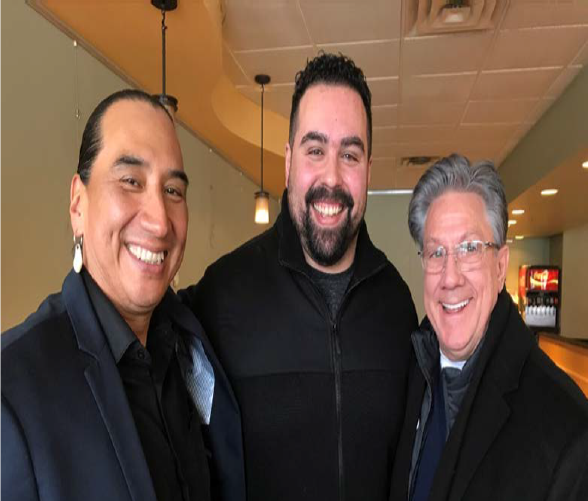 (DCI staff of Northwest Zone with potential borrower.)
DCI manages ILGP and can provide guidance for program assistance. Throughout our long history, we've offered the support that tribes and lenders need to fulfill their goals. 
We welcome you to email our Central office at dci@bia.gov or contact your Regional Zone office for more information.
Finding Your Regional Zone Office
DCI has four regional zone offices to best service our borrowers. Our regional staff offer specialized knowledge of lenders and economic development patterns in each area. 
The Alaska Zone serves: Alaska, and will direct any questions regarding Hawaii as appropriate.
The Eastern Zone serves: Alabama, Arkansas, Connecticut, Delaware, Florida, Georgia, Illinois, Indiana, Kentucky, Louisiana, Maine, Maryland, Massachusetts, Mississippi, Missouri, New Hampshire, New Jersey, New York, North Carolina, Ohio, Oklahoma, Pennsylvania, Rhode Island, South Carolina, Tennessee, Vermont, Virginia, and West Virginia. 
The Southwest Zone serves: Arizona, California, Nevada, New Mexico, Texas, and Utah. 
The Northwest Zone serves: Colorado, Idaho, Iowa, Kansas, Michigan, Minnesota, Montana, Nebraska, North Dakota, Oregon, South Dakota, Washington, Wisconsin, and Wyoming.  
Stephanie West, Zone Manager
12220 Sunrise Valley Drive, #6051-E Reston, VA 20191
Additional Information
Related Pages
Related Documents
Contact Us
U.S. Department of the Interior
MIB-4138, 1849 C Street NW, mail stop 4132
Washington, DC 20240
9:00 a.m. – 5:00 p.m. EST, Monday–Friday