2023 First Annual Office of Indian Economic Development Grantee Conference
August 1-3, 2023, Cherokee North Carolina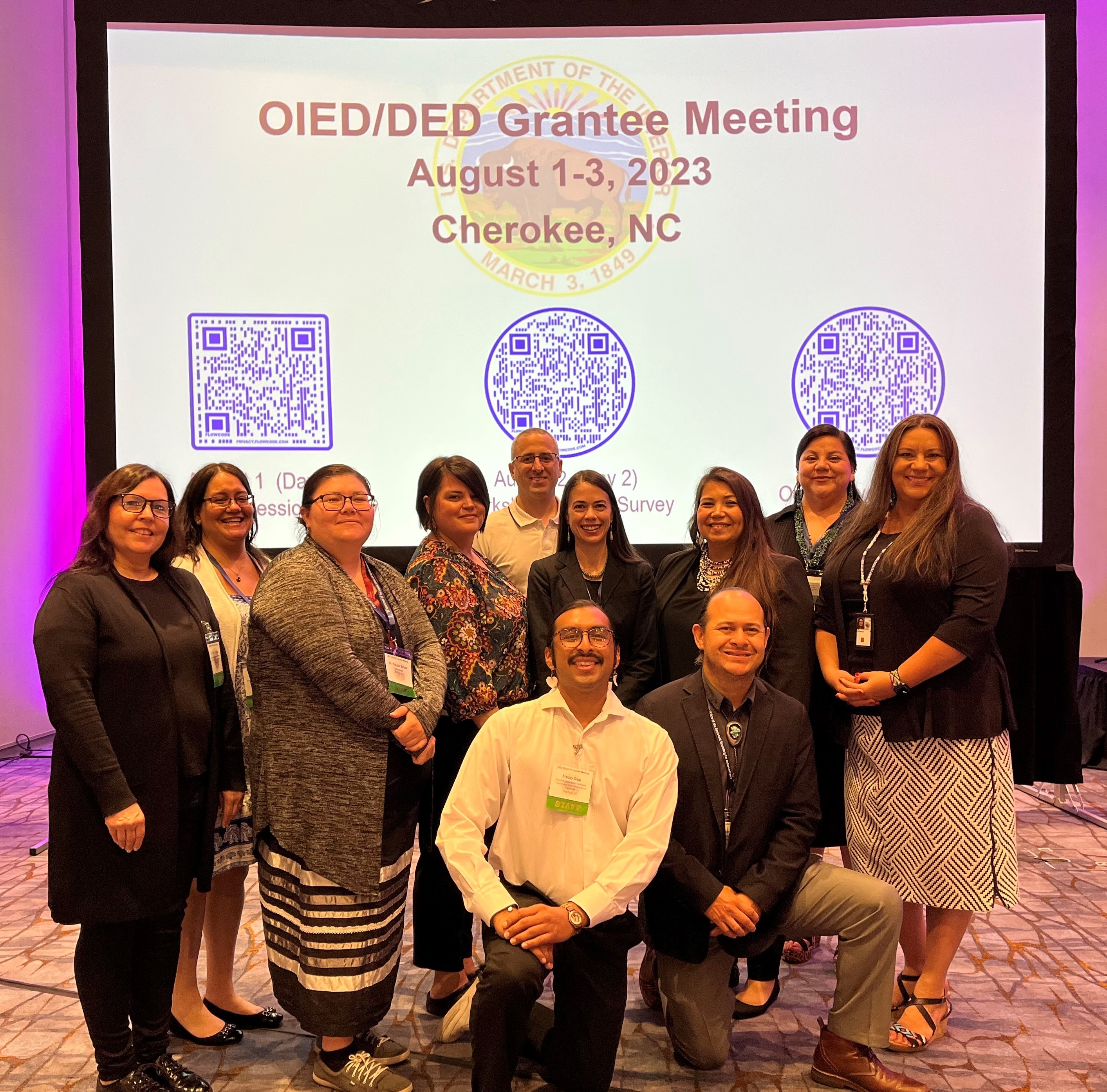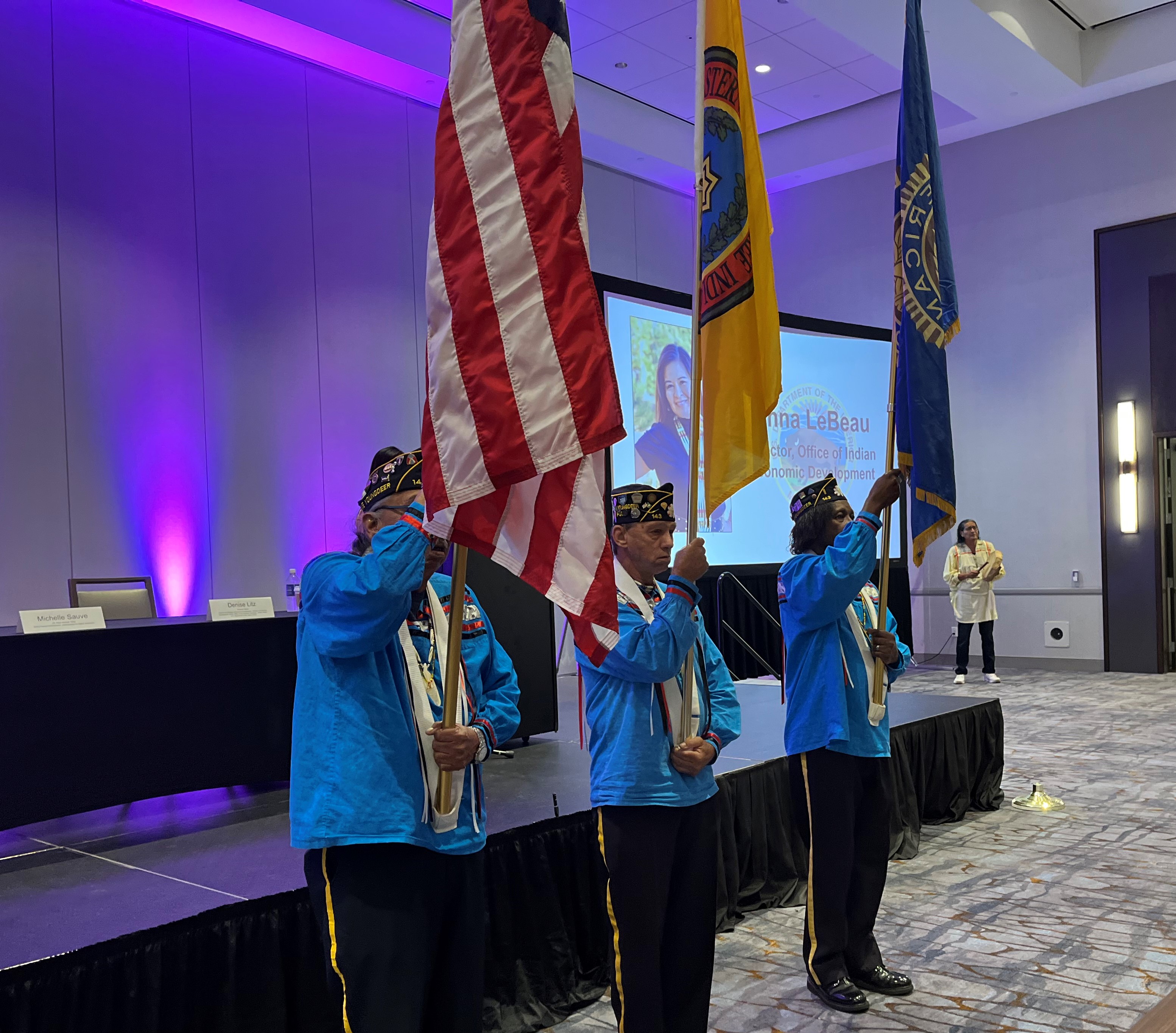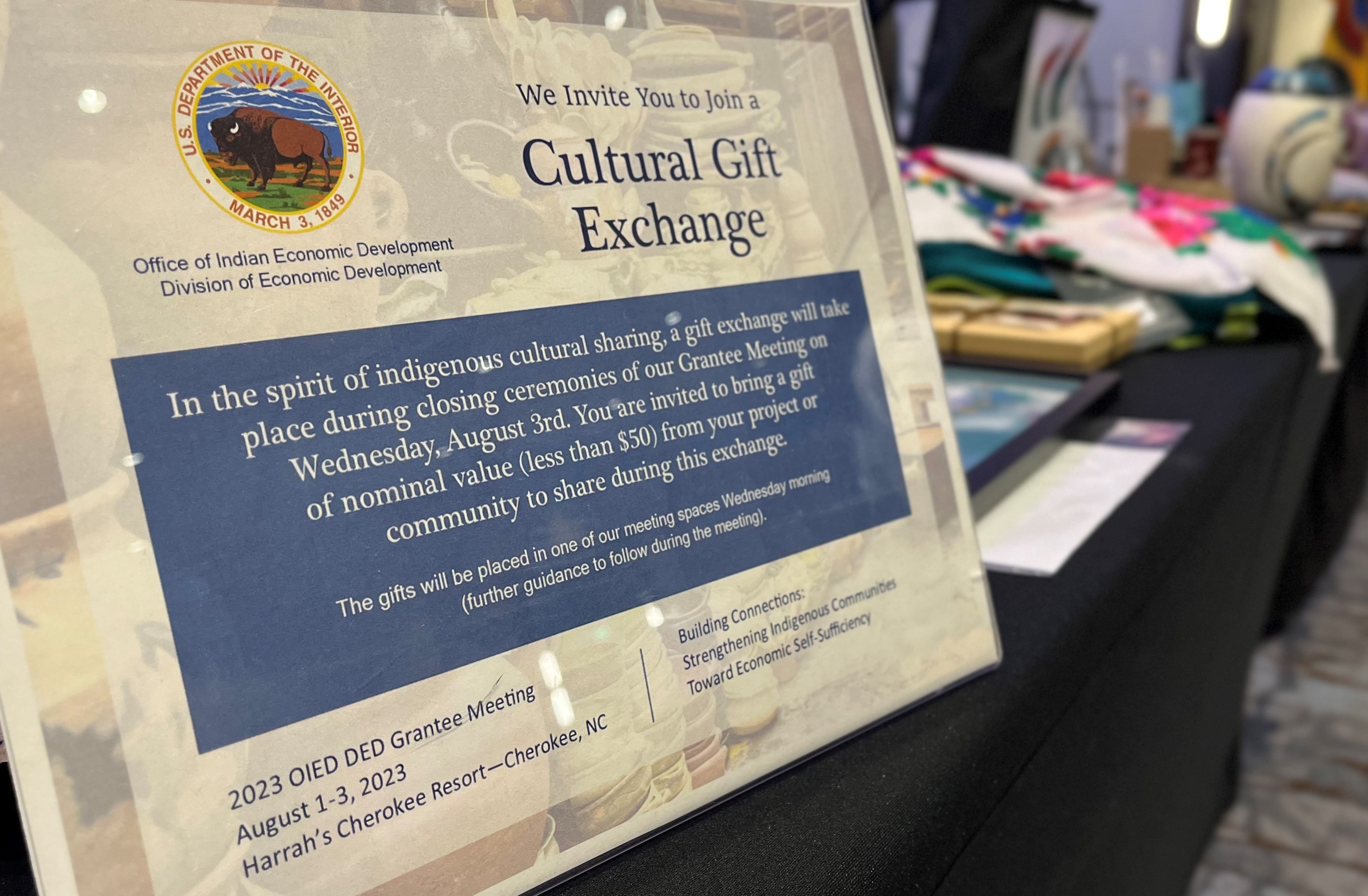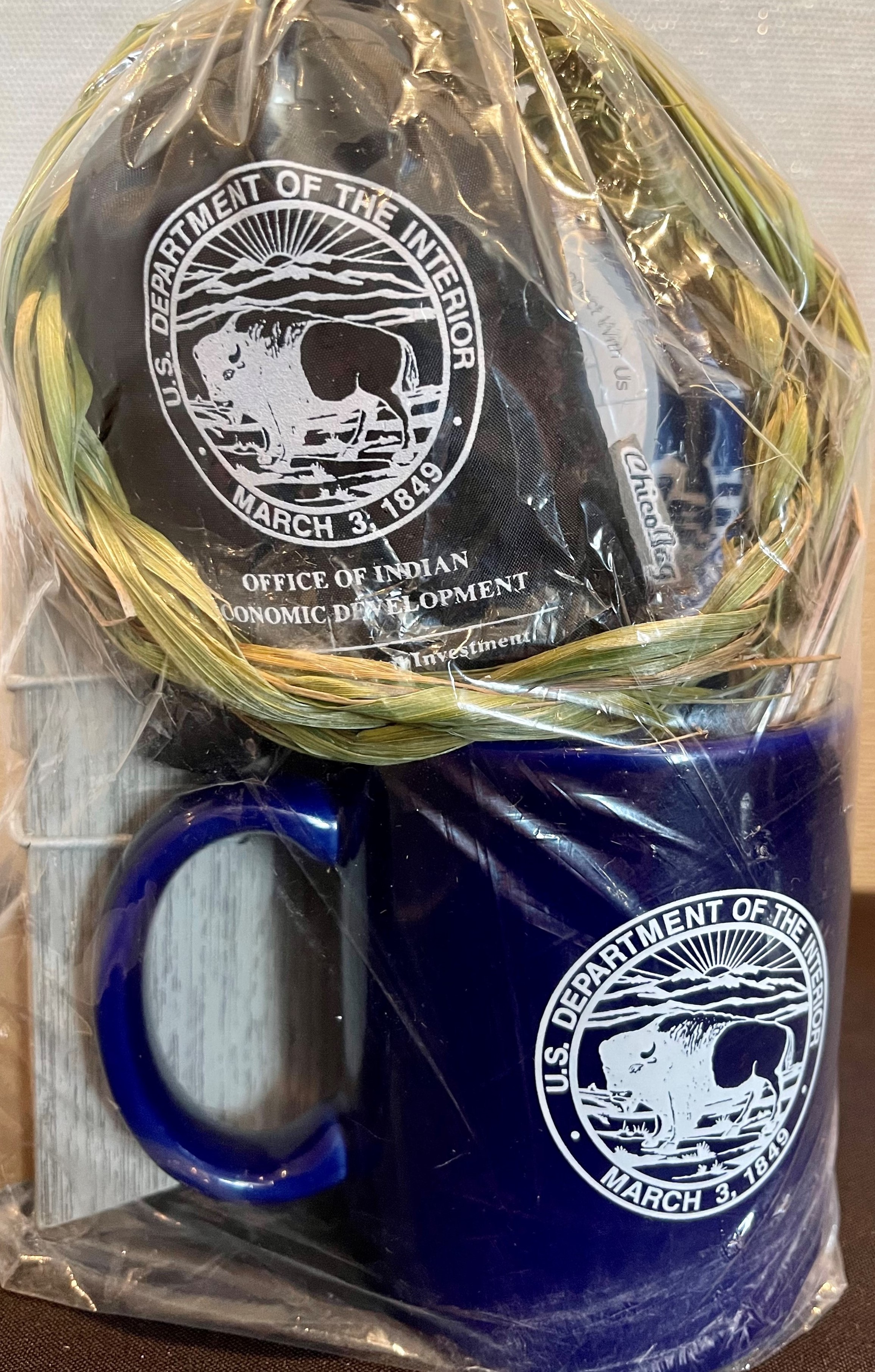 The Office of Indian Economic Development (OIED) convened all five grant program recipients (Living Languages Grant Program - LLGP, Indian Business Incubator Program - IBIP, Native American Business Development Institute - NABDI, National Tribal Broadband Grant Program - NTBG, and the Tribal Tourism Grant Program - TTGP) for our first annual grantee conference entitled, "Building Connections: Strengthening Indigenous Communities Toward Economic Self-Sufficiency."
Approximately 107 Tribal Grantees, representing 97 Tribal Nations, were in attendance to the conference that featured: 
Three-days of Plenary Speakers:
Native Languages - Wizipan Garriott, Principal Deputy Assistant Secretary for Indian Affairs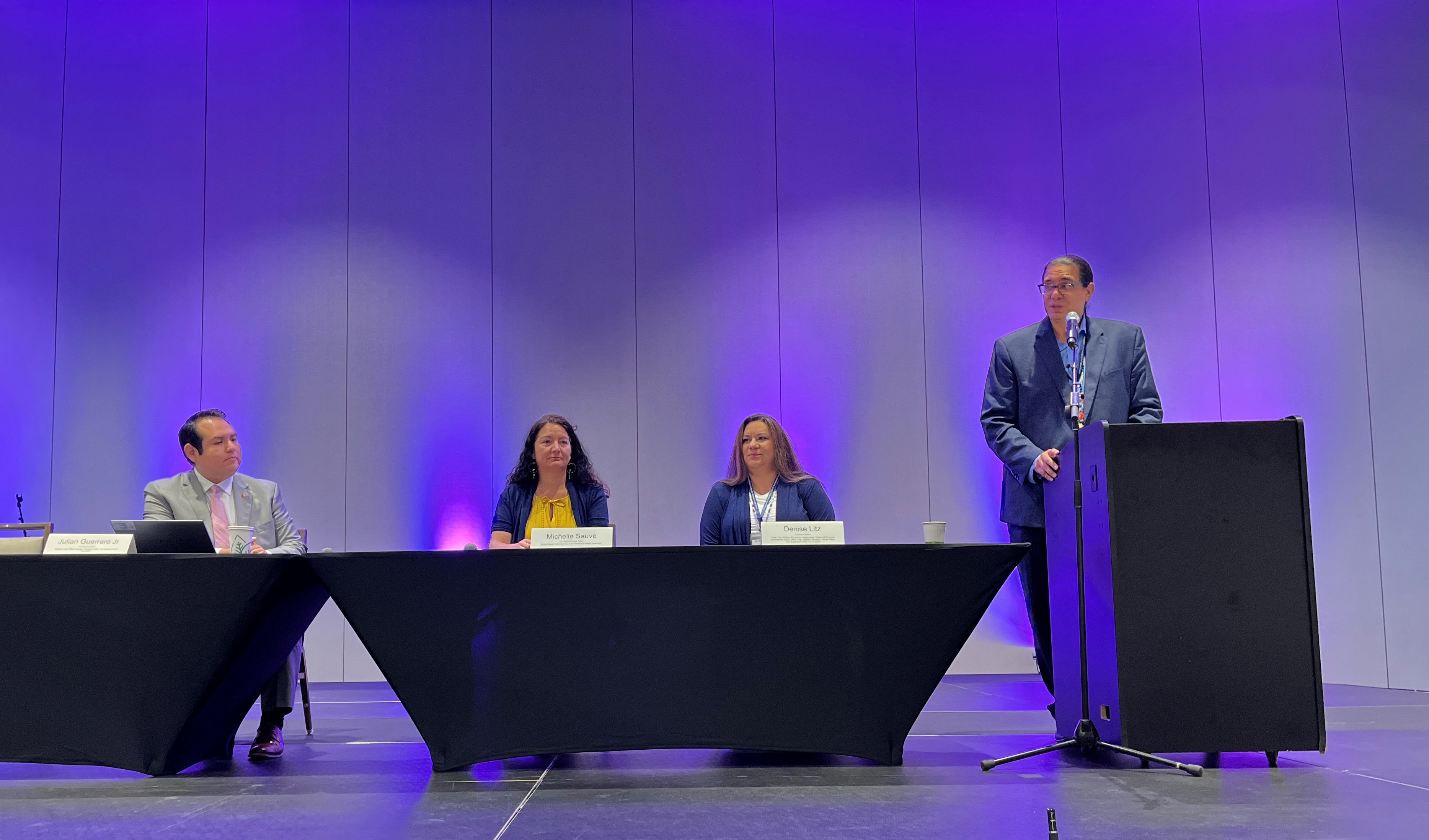 Tribal Tourism - Morgan Rodman, Executive Director for the White House Council on Native American Affairs 
Small Business Administration featuring Genevieve Borgeson, Special Assistant, Office of Native American Affairs, Small Business Administration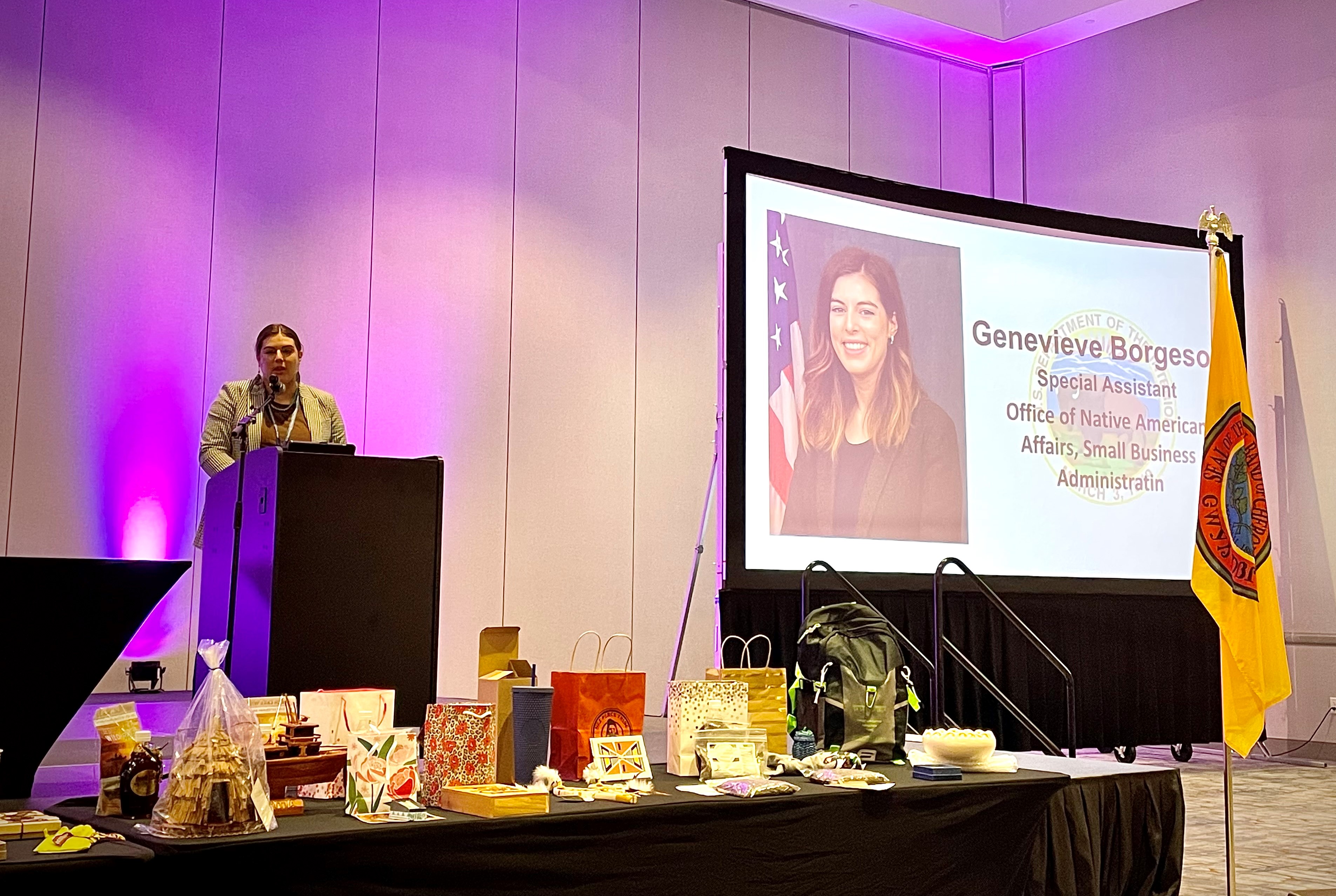 Workshops included USDA Rural Development, Indigenous Language Development, National Telecommunications and Administration updates, Funding Small Business and many other valuable presentations providing participants with resources and support.
OIED also proudly included two partnership presentations:
A collaborative Native Act plenary featuring OIED's Office of Native Hawaiian Relations Native Act partnership featuring E hōʻihi aku, e hōʻihi mai: How the Hōʻihi Grant Program Empowers Native Hawaiians to Redefine Cultural Identity for the Visitor Industry.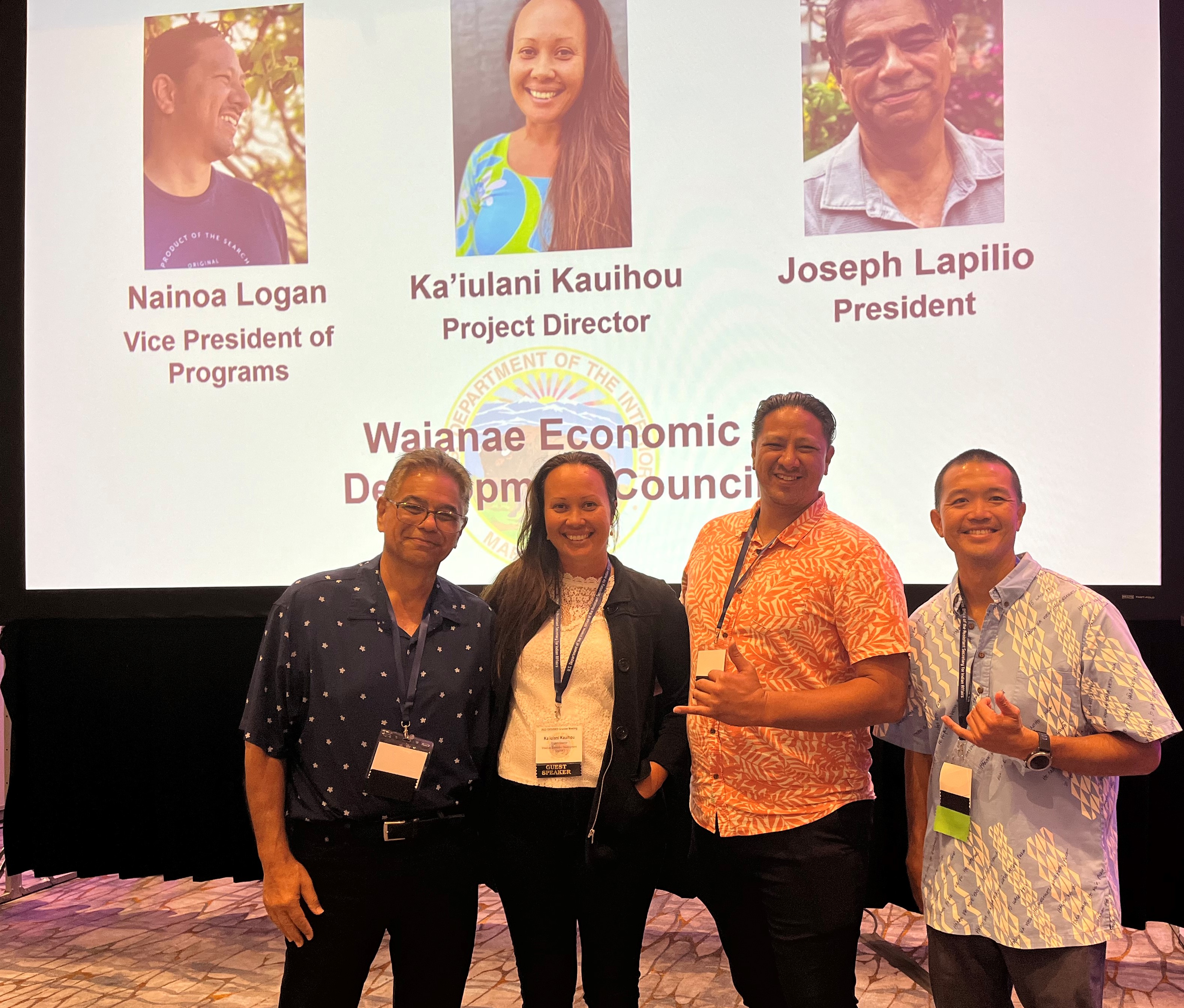 And, a collaborative Tribal Tourism workshop with USAID featuring international indigenous Leaders entitled, "Indigenous Tourism - A Conversation with Panama and Guatemala."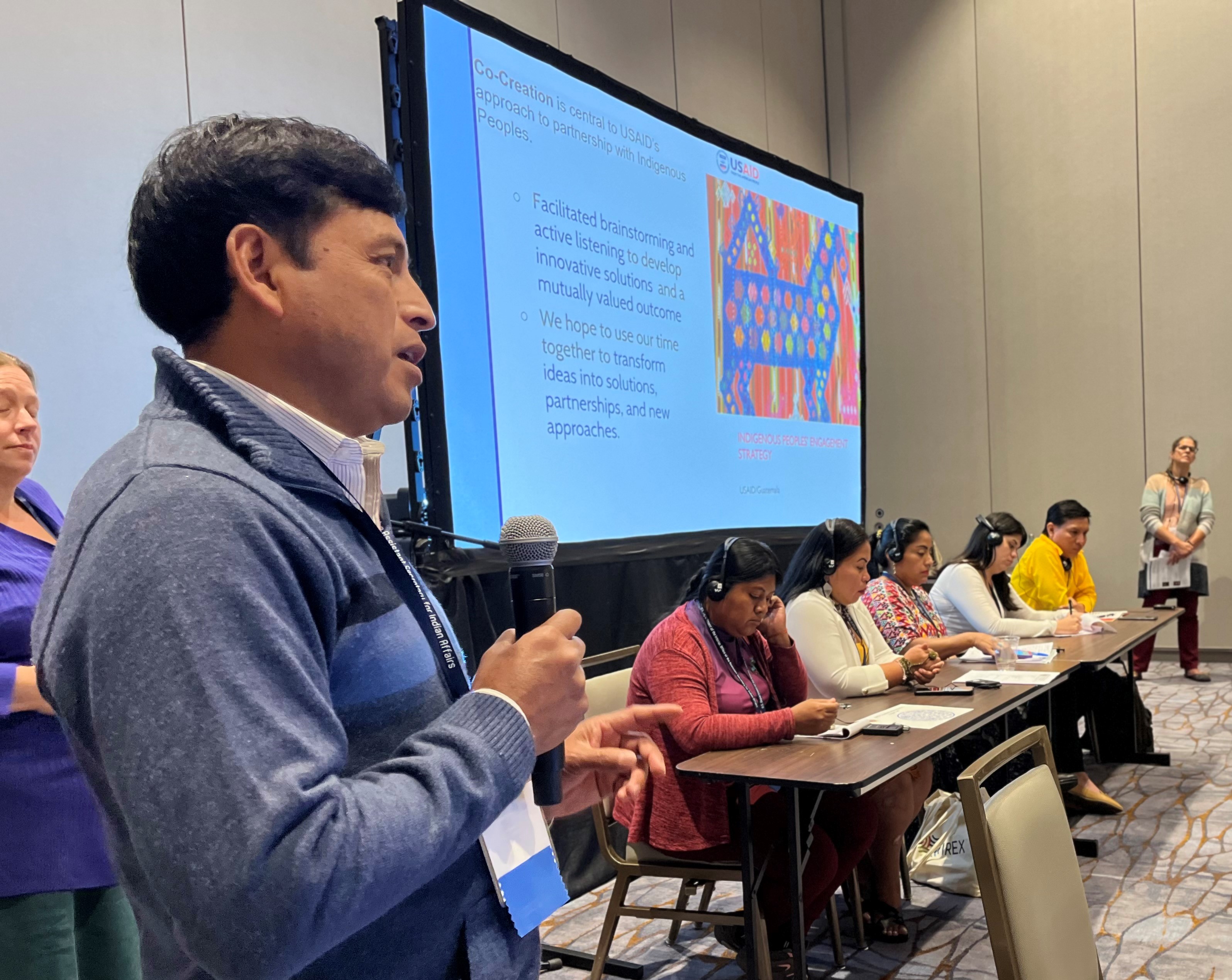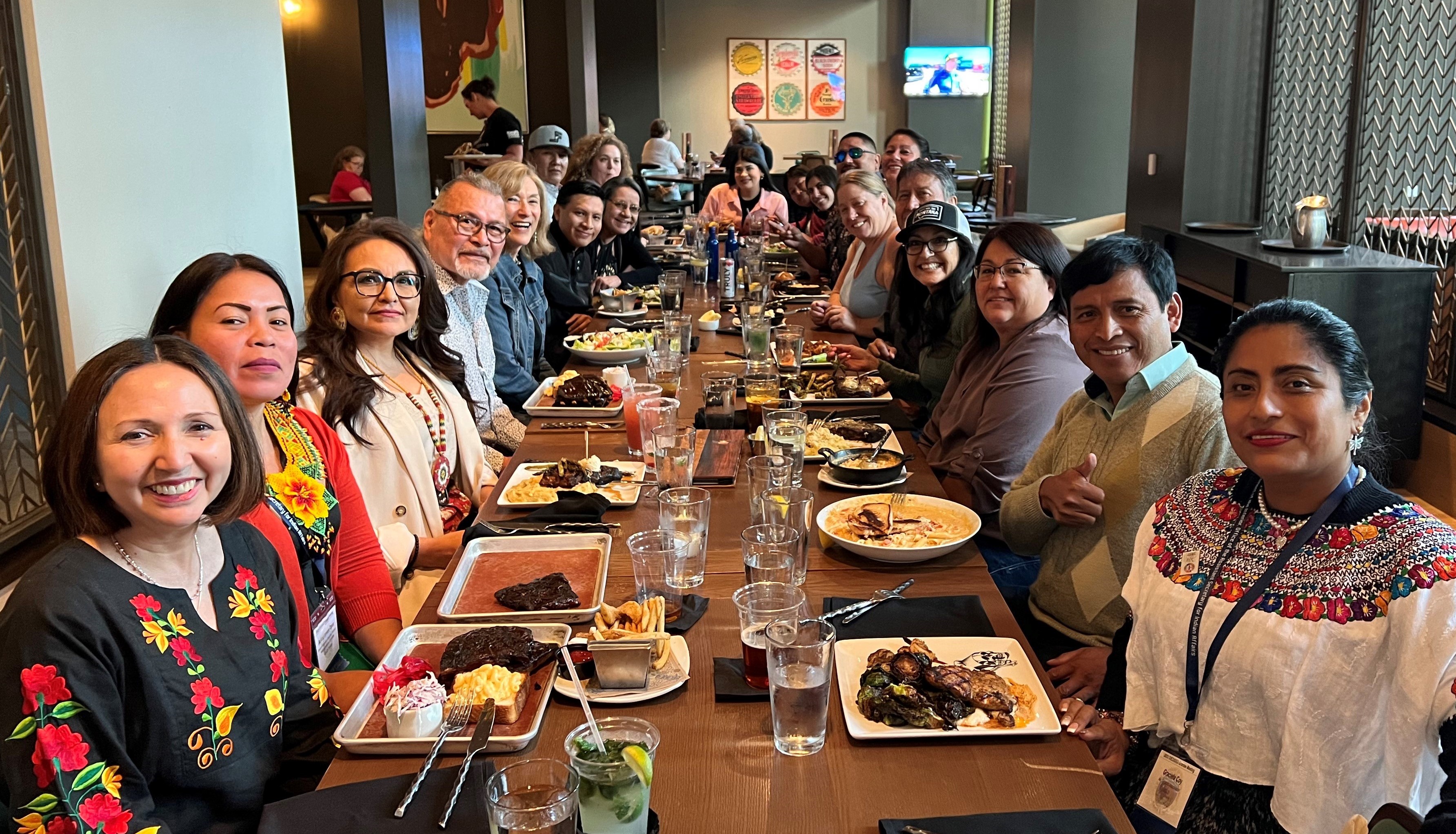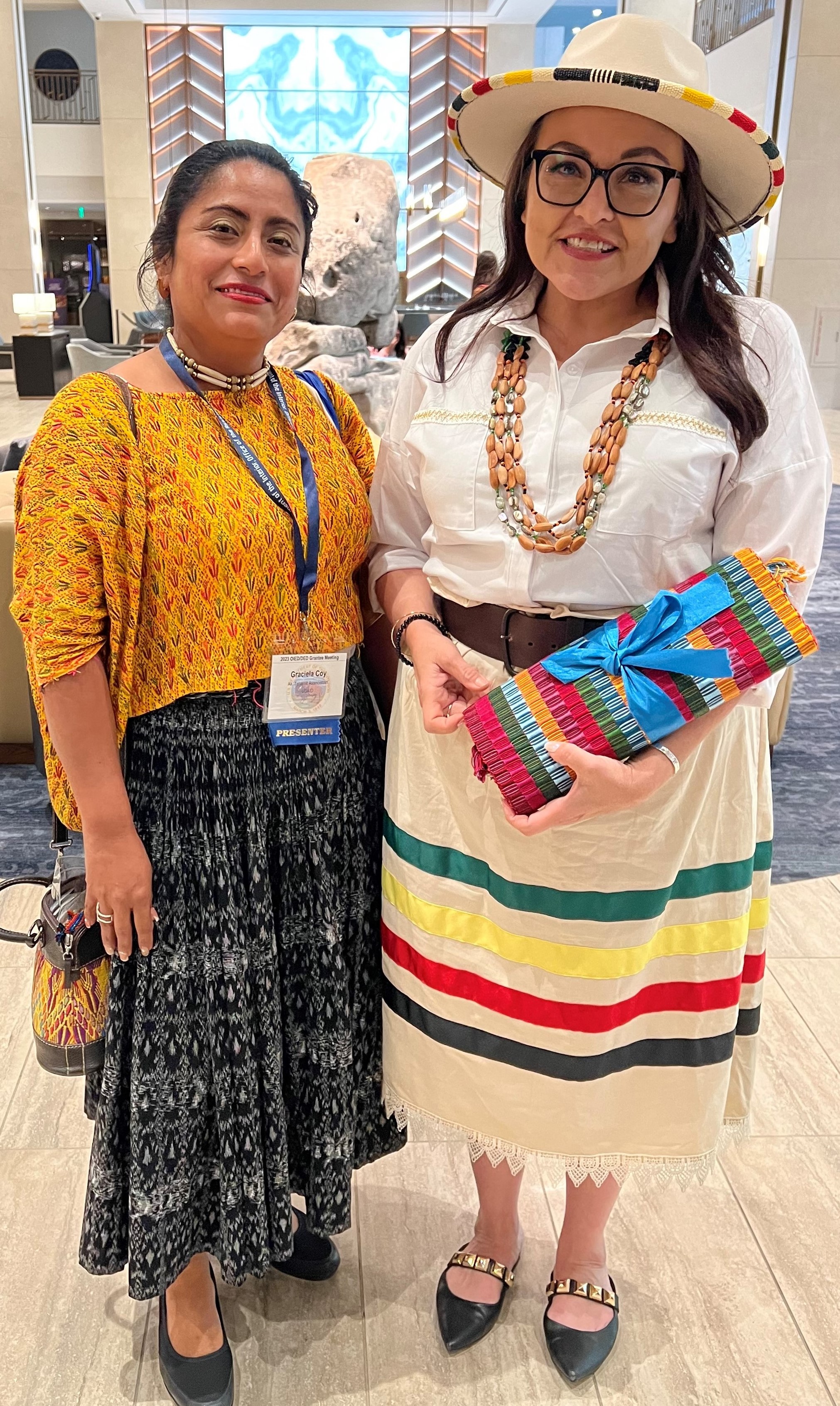 Please view our Grantee Meeting Impact Report for additional details on plenary sessions, attendance, and event survey results.
---
The Office of Indian Economic Development proudly announces the availability of Training & Technical Assistance through our contractor, Tribal Tech. All eligible entities, including tribes, tribal organizations and Native Hawaiian Organizations can now request support for:
Pre-application Training & Assistance;
Grant Writing;
Business Plan Development; or
Sustainability Training.
For more information, please visit Tribal Tech's Technical Assistance page for the OIED.
Tribal Tech is a management and technical services company that collaborates with agencies and tribes to improve security, health, education, energy, and environmental services. Eligible entities may work with Tribal Tech for pre-application assistance with the technical aspects of the grants administered by OIED, including the Indian Business Incubators Program (IBIP), Native American Business Development Institute (NABDI) Grant, the Tribal Tourism Grant Program (TTGP), the National Tribal Broadband Grant (NTBG), and the Living Languages Grant Program (LLGP). Eligible entities may also receive training on topics including Grant Writing, Business Plan Development, and Sustainability Training. 
Resources
Grant Writing Workshop
Part 1:  Planning & Mechanics
     Resources provided during Part 1
     Slide Deck for Part 1
     Recording of Part 1
Part 2:  How to Read a NOFO & RFP
     Resources provided during Part 2
     Slide Deck for Part 2
     Recording of Part 2
What Would You Like to Do?
Additional Information
Related Services
Contact Us
Division of Economic Development
1849 C Street, N.W., Room 4152
Washington, DC 20240
9:00 a.m. – 4:00 p.m. EST, Monday–Friday