Serving, protecting, and preserving Indian Country.
The Pathways Internship Program connects current college students to paid internships throughout Indian Affairs and with Tribal Nations across the United States. With meaningful projects, rotational assignments and multi-semester opportunities, Pathways prepares interns for an impactful career in public service and offers a direct pipeline to full-time employment with the BIA or Tribal Nations upon graduation.
For any questions about the program or application process, please email OTSPathways@bia.gov. Pathways staff are available and happy to provide guidance.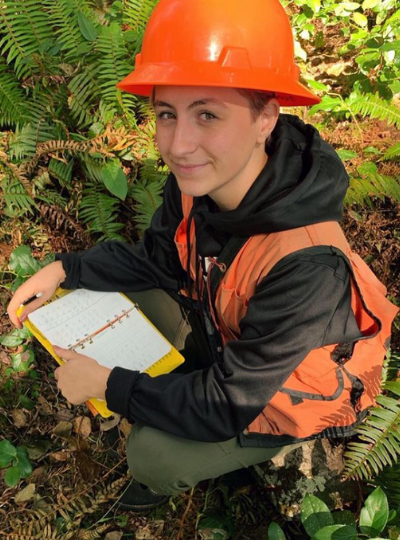 Why Intern with Indian Affairs?
Federal internships are a fantastic way to gain work experience and explore different career paths, and the Pathways Program is specifically designed to help Native students join the workforce after finishing school. Benefits of a Pathways student trainee may include:
Opportunities working in Indian Affairs or Tribal Nations.
Tuition assistance, scholarships, temporary internship housing, paid training opportunities, and travel opportunities to Indian Affairs and Tribal locations across the United States.   
Permanent placement within Indian Affairs or Tribal Nations after graduation.
Learn more about Pathways Internship Program Benefits.
Who Can Apply?
Pathways Internships are open to current students aged 18 or older. Whether you're pursuing an Associate's or a Doctorate, we are eager to help you develop your talent and prepare you for a rewarding career serving Indian Country.
For more information on internship eligibility requirements, learn more about Pathways Internship Program Eligibility.
Pathways Internship Opportunities
Indian Affairs provides a much wider variety of services than most agencies. The work our interns do is incredibly diverse, and our hiring needs span many degree programs and fields, including:
Natural Resources: Natural Resources Management, Forestry, Environmental Science, Water Resource Management, Wildland Fire Management, Climate Resilience, Geology
Agricultural Sciences: Rangeland Management, Animal Sciences, Soil Conservation, Fisheries and Wildlife Biology, Bison Management
Technology and Engineering: Geographic Information Systems (GIS), Civil Engineering, Mechanical Engineering, Petroleum Engineering, Computer Science
Business, Policy, and Social Services: Realty, Accounting, Social Services, Tribal Policy, Law, Tribal Self-Determination, Economics
Cultural Resources: Anthropology, Archaeology, Museum Studies, Language Revitalization, Traditional Ecological Knowledge, American Indian Studies
And many more!
We're excited to help you find unique ways to apply your education toward a career in public service that benefits Tribal communities.
Contact Us
Open 8:30 a.m.–4:30 p.m., Monday–Friday.