Courts of Indian Offences (CFR Courts) operate where Tribes retain jurisdiction over American Indians that is exclusive of state jurisdiction, but where Tribal courts have not been established to fully exercise that jurisdiction.
The CFR Court is a trial court where parties present their cases before a Magistrate Judge. The Judge's decision may be appealed to the Court of Indian Offences within a timely manner.
List of CFR Courts and the Tribes they Serve
There are five CFR Courts spread across the nation that serve multiple Tribes.  
1. The Albuquerque CFR Court under the Tribal Justice Support Directorate includes the following:
Santa Fe Indian School Property, including the Santa Fe Indian Health Hospital, and the Albuquerque Indian School Property (land held in trust for the 19 Pueblos of New Mexico)
Kewa Pueblo (New Mexico) is the only CFR court that retains only criminal jurisdiction, and the Pueblo retains all other jurisdiction.
2. The following Tribes are located in the Southern Plains CFR Court 
Apache Tribe of Oklahoma;
Caddo Nation of Oklahoma;
Fort Sill Apache Tribe of Oklahoma;
Kiowa Indian Tribe of Oklahoma;
Otoe-Missouria Tribe of Indians; and
Wichita and Affiliated Tribe of Indians
3. The following Tribes are located in the Western Region CFR Court
Skull Valley Band of Goshutes Indians (Utah)
Te-Moak Band of Western Shoshone Indians (Nevada)
4. The following Tribes located in the Eastern Oklahoma Region CFR Court
Eastern Shawnee Tribe of Oklahoma;
Modoc Tribe of Oklahoma;
Ottawa Tribe of Oklahoma;
Peoria Tribe of Indians of Oklahoma; and
Seneca-Cayuga Tribe of Oklahoma.
5. The following Tribe is located in the Southwest Region CFR Court
Ute Mountain Ute (Colorado)
Mailing Address
Tribal Justice Support Directorate
Tribal Justice Support
1001 Indian School Road NW
Albuquerque, NM 87104
United States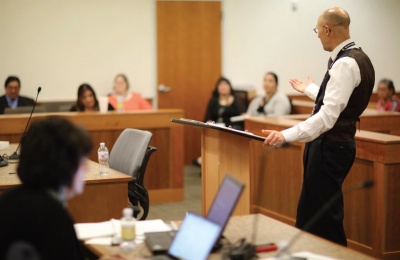 Related Links