The Navajo Nation Integrated Weed Management Plan provides a strategic and coordinated approach to weed management on the Navajo Nation. The plan integrates manual, mechanical, biological, chemical, and cultural weed control methods to control, eradicate, and manage 45 non-native terrestrial weed species. Weed treatments are prioritized on Navajo Nation, BIA, state and county roads, in riparian areas, in Navajo Nation-designated Community Development Areas, along rights-of-way, in designated rangeland and farmlands, and on Navajo Agricultural Products Industry (NAPI) lands. The plan includes planning and permitting guidance, project prioritization strategies based on site and species, mapping and monitoring protocols and guidance on coordinating and communicating with local communities and organizations.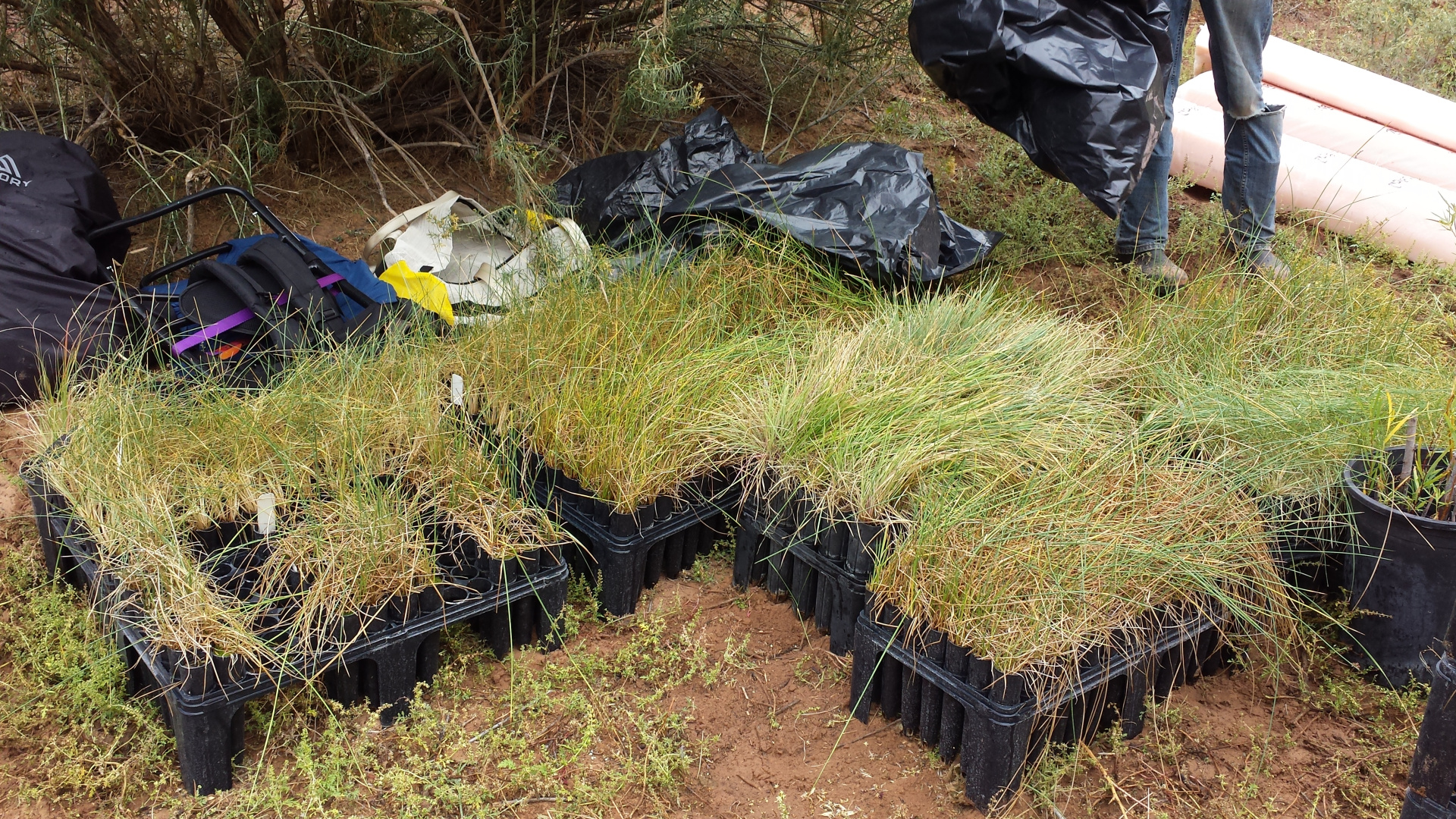 Native grass used as cultural control method for a weed management project on the Navajo Nation.
Integrated weed management provides a better level of control for noxious weeds by combining methods together. For example, cutting weeds at ground level and then spraying the cut stems with herbicide or removing weeds with a mower and reseeding an area with native species. An integrated strategy can help reduce costs, lessen potential impacts to environmental to the Navajo Nation, and improve long-term management of invasive weed species.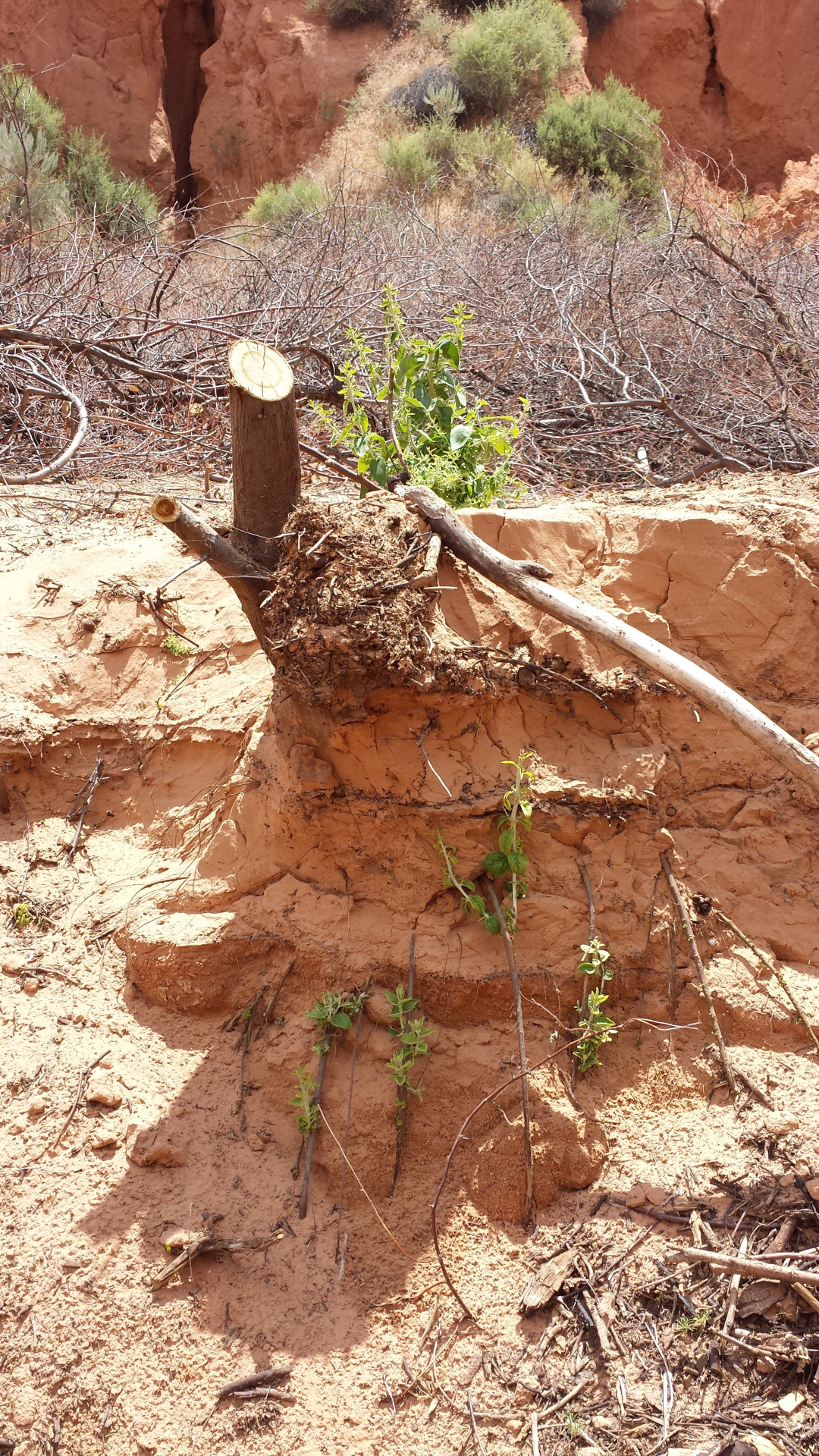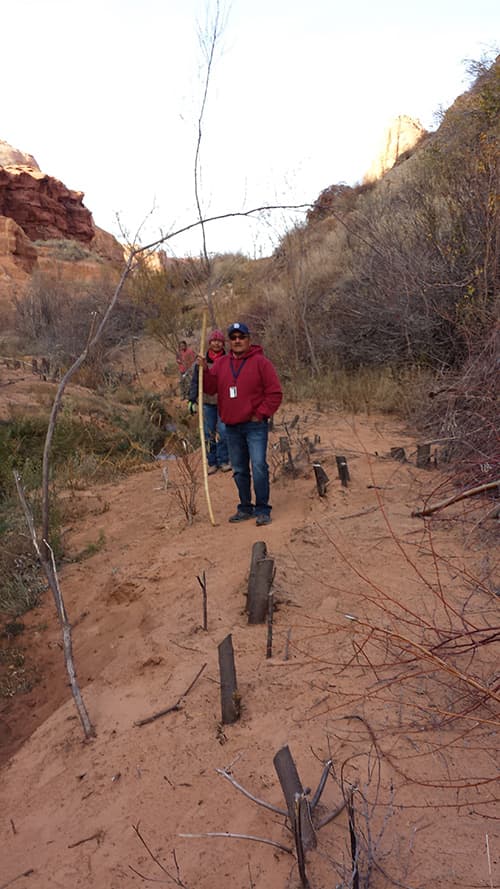 One integrated method, cut stump, cuts invasive trees near ground level and then applies herbicide to provide a better means of control for species like tamarisk and Russian olive.
Document Links