Overview
The Alaska Region Real Estate Services office provides land management services to Alaska Native landowners who own interests in restricted property throughout the state of Alaska. Restricted property is generally defined as either Native Allotments issued under the Native Allotment Act of May 17, 1906 (34 Stat. 197), as amended by the Act of August 2, 1956 (70 Stat. 954), or restricted townsite lots issued under the Native Townsite Act of May 25, 1926 (44 Stat. 629), as amended.  
Currently, the BIA Alaska Region's Real Estate Services office (BIA Realty) provides services for land found throughout the Yukon-Kuskokwim, South-central, Kodiak, Ahtna and Southeast Alaska regions, while the BIA Fairbanks Agency Realty office provides services for landowners in the Arctic Slope, Doyon, and Bering Straits regions. Both BIA offices provide final approval, review, and technical assistance for our 16 P.L. 103-413 Compact and 8 P.L. 93-638 Contract Tribal Service Providers. BIA Realty and the Compact and Contract Tribes are committed to providing responsive, quality services to our many Alaska Native clients and our Tribes.
Congress recently passed the John D. Dingell Conservation, Management, and Recreation Act (PL 116-9; 43 USC §1629g-1), which includes a provision for Vietnam-era Alaska Native Veterans who have not previously received restricted property to apply for an allotment. Click here for information about the act (2019)
For a full list of BIA Alaska Region Real Estate Office service providers, the villages they serve, and their contact information, please click here.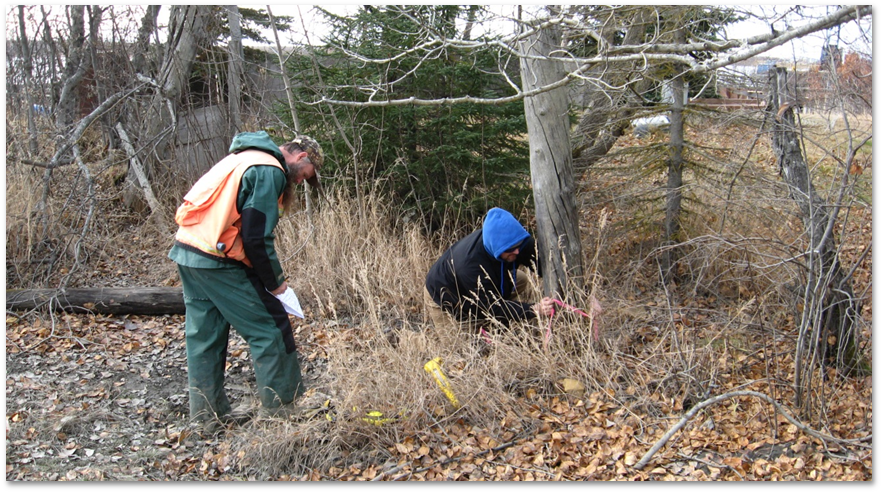 Realty Services
For information on the different services available through the BIA Realty office, please click on any of the titles below:
 A land into trust or fee-to-trust land acquisition is a transfer of land title from an eligible Indian Tribe or eligible Indian individual(s) to the United States of America, in trust, for the benefit of the eligible Indian Tribe or eligible Indian individual(s).
All Restricted Native Land that changes ownership is conveyed through one of the Conveyance process (except for Probates of Alaska Natives who pass with restricted property holdings, which are processed by Probate and Estate Services). Those processes include Gift Deeds, Sales (Advertised and Negotiated), Subdivisions, Partitions, Mortgages, and Removal of Restrictions. The land may move into Fee status or it may remain in Restricted Status, depending on the new owner.
All Restricted Native Land that needs or has an encumbrance recorded on the title must have BIA approval and go through one of the following processes: Rights of Way, Leases;  Revocable Use Permits and Service Line Agreements do not require BIA approval, but a copy should be submitted to be added to our file.
BIA Realty assists land owners when problems develop on Restricted Property.  This includes protecting their rights and providing ways for them to manage their land. BIA Realty can investigate Trespass claims as they are brought forward and substantiated, and then work with landowners and trespassers to resolve the dispute.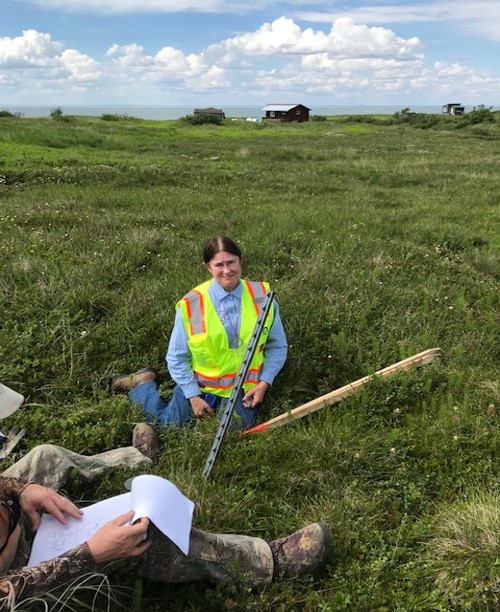 Frequently Asked Questions
Q: Can I get help preparing a will? 
A: The Bureau of Indian Affairs is no longer able to assist in preparing wills. We recommend that you speak with Alaska Legal Services (ALS), or contact an attorney. The Anchorage ALS office can be reached at (907) 272-9431 or 1-888-478-2572.  Contact information for their field offices can be found on their website at: https://www.alsc-law.org/contact-us/. Additionally, your local tribal organization or Regional or Village Corporation may be able to assist you. 
Q: My mom/dad/grandparents are working on their will and need to know what property they own, can you send me a list?  What about maps?
A: We cannot provide the information to anyone except the restricted property owner or their designated Power of Attorney, or state appointed guardian or conservator.  A written request can be submitted to our office, or the appropriate Service Provider, and we would be happy to mail them a report with their restricted property interests listed. We can also provide copies of maps showing where the allotments are located to include with the report, if requested.
Q: I inherited restricted property, and would like to know what "undivided interest" means.
A:  Inheriting an undivided interest means that you received a fractional ownership interest in the entire parcel of land. That ownership is shared with other landowners, and does not entitle you to any specific portion of the property. For most realty transactions, all owners with an undivided interest must agree to the transaction. 
Q. What does it mean that my property is restricted? 
A: Restricted property is property received through either the Native Allotment Act, or the Native Townsite Act, which is "inalienable and nontaxable" meaning that the land cannot be taken from the owner by force, and is not subject to local or state property tax. It also means that any change in the status of the land, which could include actions such as selling it, gifting it, obtaining a mortgage using the land as collateral, or putting a right of way or easement across it, or leasing it, must be accomplished with the review and approval of the BIA. If you own restricted property and would like to sell, lease, place a right of way, or otherwise transfer or encumber it, please check with your local Service Provider or with the appropriate BIA Realty office before signing any agreements.
Q: How can I get a deed to restricted property that I inherited? 
A: Property interests that are inherited are not conveyed by deed but through the Probate Order signed by an Administrative Law Judge. If you receive property interests through a Probate, you should receive a copy of the decision, which we recommend that you keep in a safe place. We can also provide a copy of the Probate decision upon request. Another document that will show ownership of an allotment is a Title Status Report (TSR) which can also be provided upon request. Your request for documents can be submitted to our office, or to the appropriate Service Provider, by fax or letter, at the contact information listed on this page. 
Q: I'm applying for assistance with the State or Social Security, does my restricted property count against me? 
A: Generally speaking, restricted property is not a countable resource for assistance programs. If needed, you can request a letter from our office to provide to the program that shows that the property is restricted. 
Q: I want to sell my restricted allotment (or townsite lot). How do I initiate the process?
A: To initiate a sale, or any other realty transaction, please submit your request in writing to either the BIA or your Realty Service Provider.  If you're not sure who your Service Provider is, we can look that up for you. If you have an undivided interest, or share ownership in the property, you should consult with the other landowners before contacting the BIA or Service Provider. It takes 100% agreement to sell a restricted property.  If one of the landowners does not want to sell, then a sale is not possible.
Q: How do I sell or gift just a portion of my restricted property? 
A: If you only want to convey a portion of your restricted property, you must first formally subdivide the property with a surveyor. The subdivision will create lots which can then be sold or conveyed individually. While the BIA reviews and approves subdivisions, we do not have funding available to assist with the costs associated with the subdivision work. 
Q: I'm selling or leasing my property and have to fill out an IIM account form. What is an IIM account and why can't I just receive my money directly? 
A: IIM stands for Individual Indian Money, and the accounts are set up for all restricted property owners. In the event that you sell, lease, or otherwise have income generated from your restricted property we receive the funds on your behalf, and forward them to your IIM account. That allows us to confirm and record that the funds have been received. Your IIM account functions like any other bank account in that it does earn interest, so you may choose to leave your funds in the account, especially if you do not have another bank account that you regularly use. There is also the option to have the funds distributed from your IIM account to a checking or savings account of your choosing, or to receive the funds by check or debit card.  The IIM Accounts are maintained by the Office of the Special Trustee - IIM Office. If you have questions about your account, or want to update your account information, please contact the IIM office at (907) 271-1588.
The primary authorizing statutes that govern BIA's real estate functions in Alaska are:
34 Stat. 197 – Native Allotment Act of 1906, as amended by the Act of August 2, 1956 (70 Stat. 954);
The Alaska Native Allotment Act enacted on May 17, 1906, permitted individual Alaska Natives to acquire title to up to 160 acres (0.65 km2) of land in a manner similar to that afforded to Native Americans. The 1956 amended added the provision that the applicant must provide evidence of use and occupancy.
44 Stat. 629 – Native Townsite Act of May 25, 1926:
An Act to authorize the issuance of deeds to certain Indians or Eskimos for tracts set apart to them in surveys of town sites in Alaska, and to provide for the survey and subdivision of such tracts and of Indian or Eskimo towns or villages)
106 Stat. 2112-2125 – Alaska Native Claims Settlement Act, as amended:
An Act to provide for the settlement of certain claims under the Alaska Native Claims Settlement Act and for other purposes.  Cited as "Alaska Land Status Technical Corrections Act of 1992."
94 Stat. 2371 – Alaska National Interest Lands Conservation Act of 1980:
An Act to provide for the designation and conservation of certain public lands in the State of Alaska, including the designation of units of the National Park, National Wildlife Refuge, National Forest, National Wild and Scenic Rivers, and National Wilderness Preservation Systems, and for other purposes.
118 Stat. 3575 – Alaska Land Transfer Acceleration Act:
An Act to facilitate the transfer of land in the State of Alaska, and for other purposes.