About the Workshop
This workshop covers the fundamentals of writing a competitive funding proposal so that your grant writing efforts are more effective and bring in more dollars. This presentation is intended for Tribal staff, intertribal organizations, or tribal citizens with an emphasis on climate change programming (vulnerability assessments, adaptation planning, or risk assessments). This 90 minute workshop contains a recorded Q&A from the live event. Information presented will be relevant for other funding opportunities.
NEW! Recorded Grant Writing Workshop now available.
Watch the Grant Writing Workshop and scroll down for associated documents. 
Event Details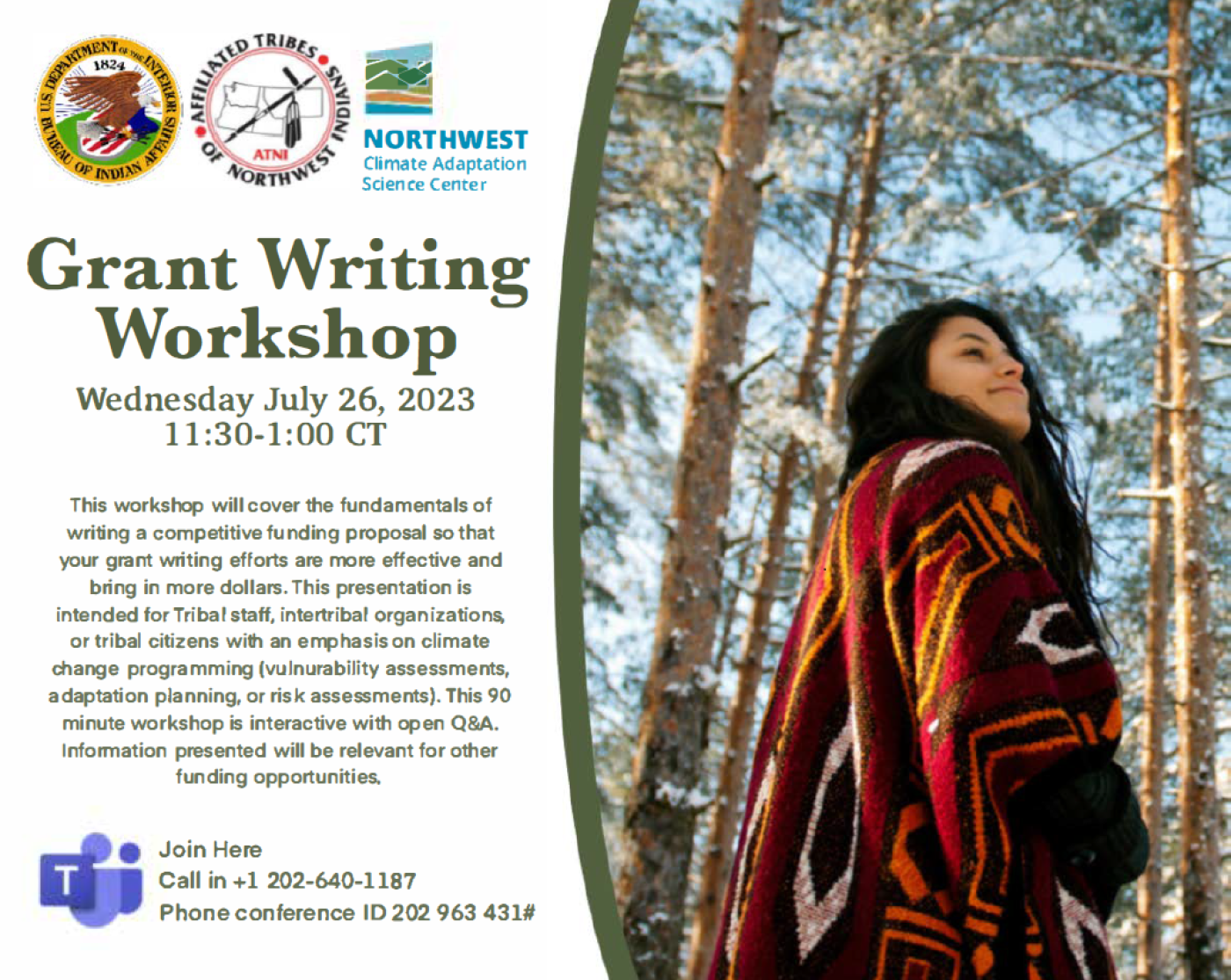 Additional Information
Related Information
Related Documents
Contact Us
Branch of Tribal Climate Resilience
1001 Indian School Rd NW
Albuquerque, NM 87104
8:30 a.m.–4:30 p.m. MST, Monday–Friday.