"Due to the collaboration and support from OIED this dream of establishing a resource for local ranchers is well underway and would not have been possible but for the OIED's vision and support in the long-term goal." 
     Clara Pratte, Strongbow Strategies Chief Executive Officer
About
The Office of Indian Economic Development aims to fulfill the mission of the NATIVE Act by providing funding for tribes to help them make informed decisions about potential tourism projects.  Signed into law in 2016, the NATIVE Act directs federal agencies to support tourism throughout Indian tribes, tribal organizations, and Native Hawaiian organizations.  
Beginning in 2018, the OIED's Division of Economic Development, through NATIVE Act funding, was able to support Strongbow Strategies in their effort to assess the viability and development of a Navajo-based wool mill, an effort to support the preservation of sheep culture for the Navajo Nation.  The study identified the best path for the longevity of the operation would be through Diné College, a respected institution with wool and animal husbandry expertise.  Strongbow and Diné College worked closely together to develop the mill, purchase a wool baler, establish an online wool store with space for educational content, created by Navajo owned web development company Obsidian, and film web content with Sheephead films. Through much hard work and dedication, they are now able to buy raw wool from local growers, sort by hand, and bale for bulk sale, creating a revenue stream for wool in the community.  Over the last 3 years, they have collected over 200 large industrial bags of wool, which are ready for baling. 
Strongbow's journey has not been without challenges, including updating the charter of Diné College, parameter and partner issues, and the supply chain issues caused by the global pandemic.  However, they have overcome each hurdle thrown their way, and are anticipating an in-person wool buy this Spring in conjunction with the Spring lambing season.  Strongbow Strategies and Diné College have big plans for the future of the wool mill, including a larger ecotourism initiative, and we look forward to seeing all that they accomplish!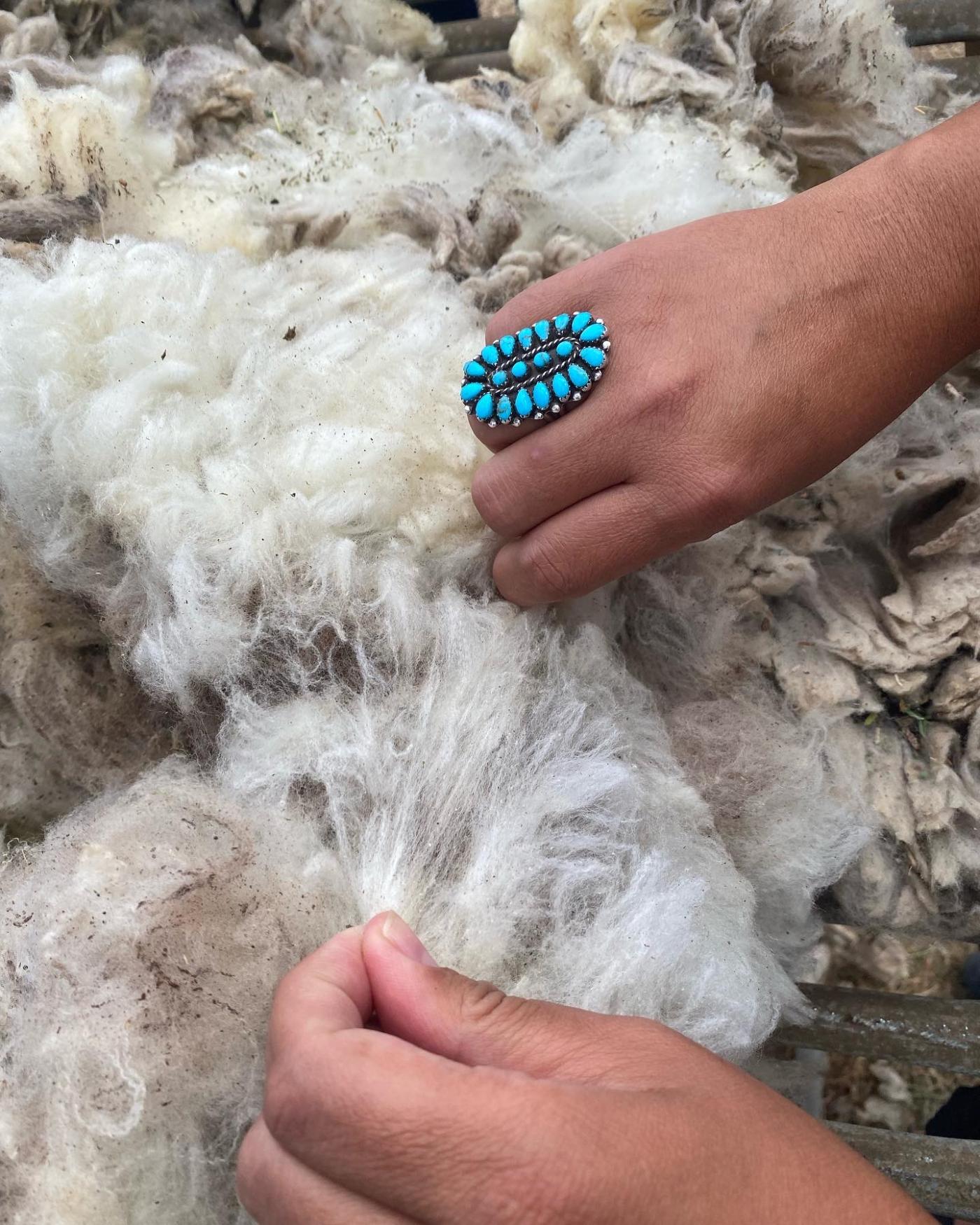 Additional Information
Related Pages
Contact Us
Division of Economic Development
1849 C Street, N.W., Room 4152
Washington, DC 20240
9:00 a.m.–4:00 p.m. EST, Monday–Friday