The Navajo Interagency Hotshot Crew (NIHC) has been a fully certified hotshot crew since August 2005. The Navajo IHC is sponsored and managed by the Bureau of Indian Affairs (BIA), and is hosted by the Navajo Nation in Fort Defiance, Arizona.
History of the Crew
The Navajo Interagency Hotshot Crew (NIHC) is a Type 1 specialized wildland firefighting crew sponsored by the U.S. Department of Interior BIA Navajo Region. The hotshot crew is based out of the BIA Navajo Region Fire and Aviation Management Office in Fort Defiance, Arizona. The office is located approximately 25 miles northwest of Gallup, New Mexico and 6 miles north of Window Rock, AZ.
The NIHC was established on the Navajo Nation in 2002 as a Type 2 Initial Attack crew. They traveled to assist in wildland fire suppression activities and assisted in natural disaster relief efforts. These assignments provided the opportunity to earn their crew certification. In August of 2005, the crew became a fully certified Type 1 Interagency Hotshot Crew (IHC), making the NIHC the most recent of the seven BIA hotshot crews.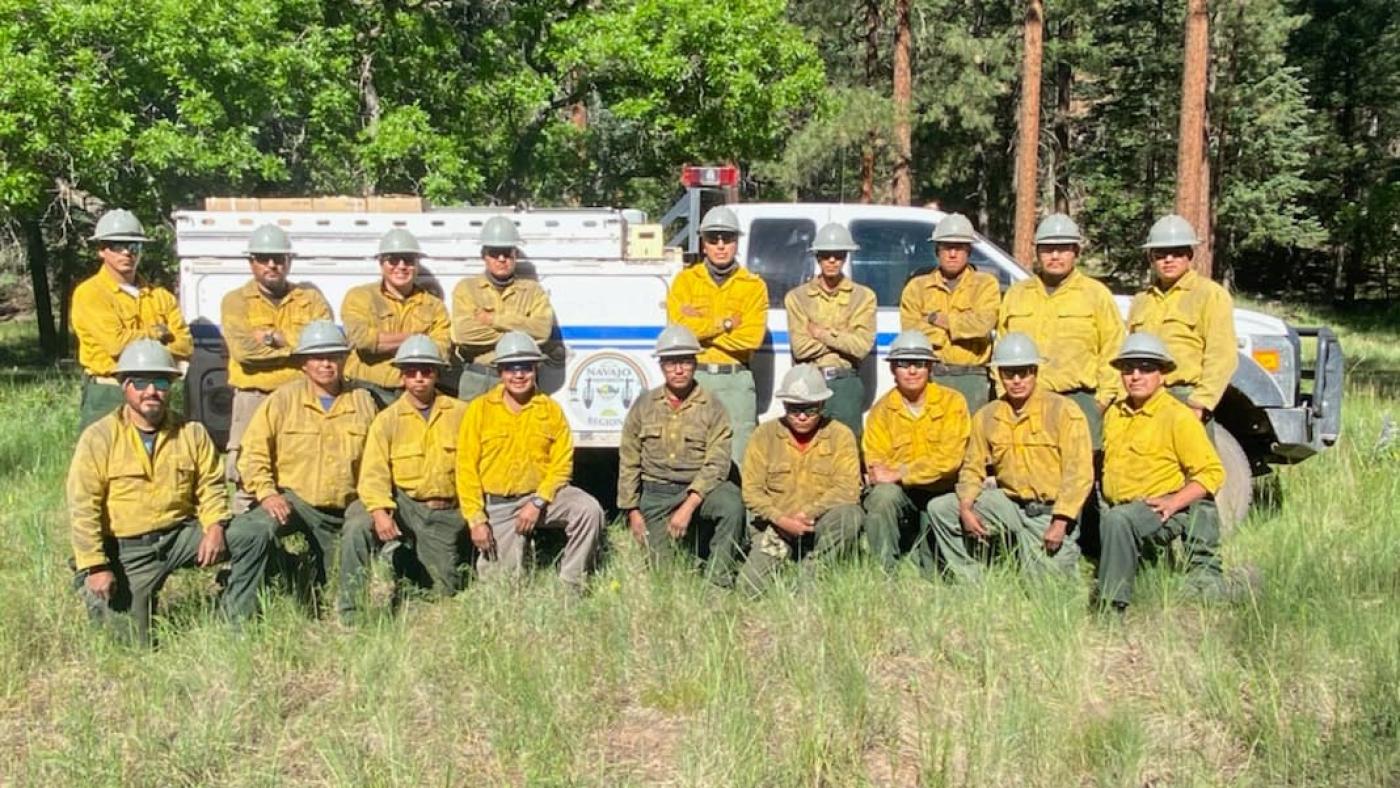 Navajo Hotshots crew photo, 2021
Superintendents Past and Present
2013-Present: Vann Smith
2009-2012: Johnson Benallie
2008: Kevin Pellman
2002-2007: Leo LaPaz
Additional Information
Related Pages
Contact Us
Navajo IHC Superintendent
BIA Navajo Region Fire & Aviation Management, P.O. Box 1060 MC 443
Gallup, NM 87305