Chief Mountain has been a fully certified Interagency Hotshot Crew (IHC) since 1990. They are sponsored by the Bureau of Indian Affairs (BIA), managed by the Blackfeet Nation, and hosted at the Blackfeet Indian Reservation in Browning, MT.   
History of the Crew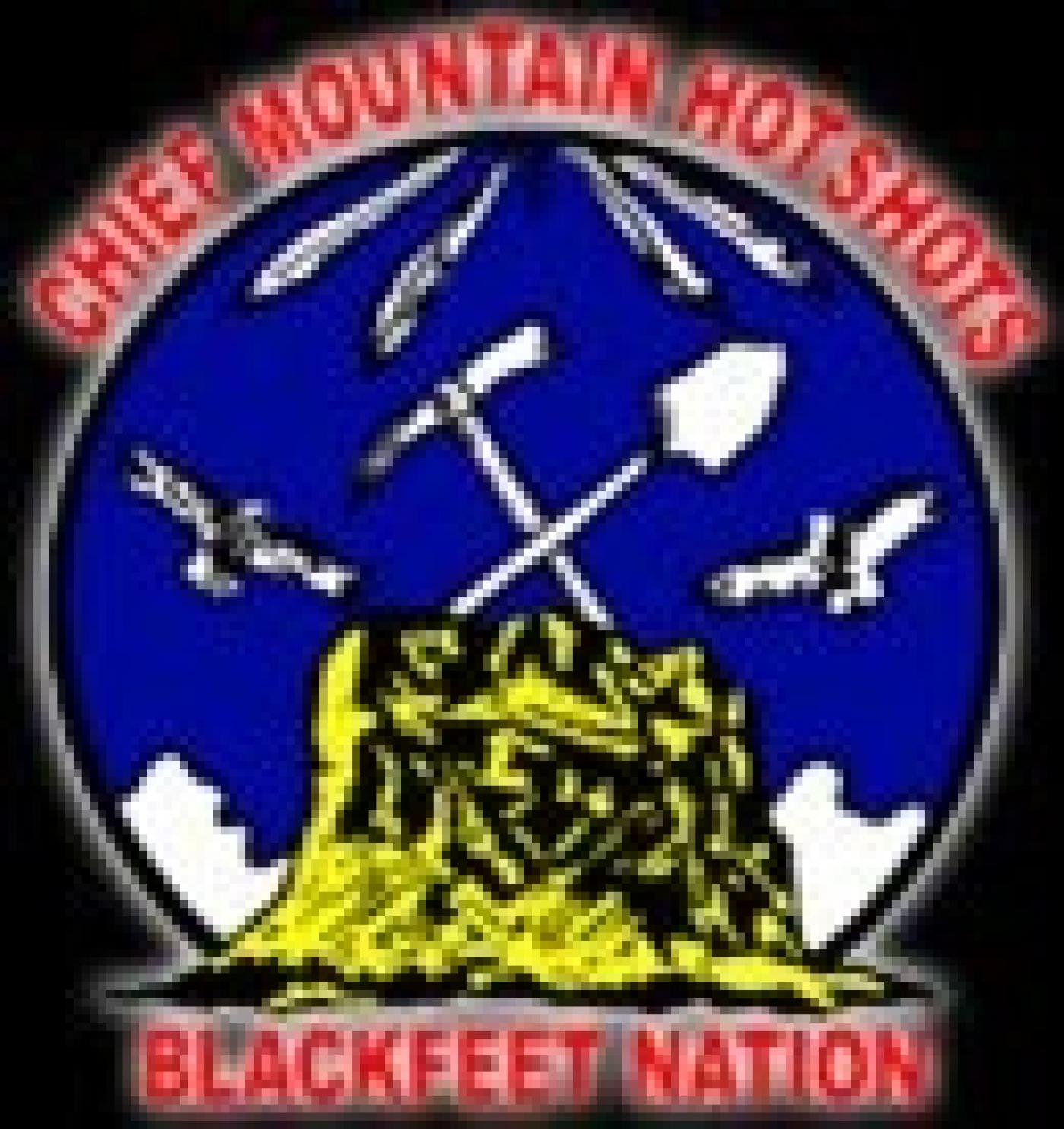 The Chief Mountain Hotshots are a Native American elite firefighting crew based out of the Blackfeet Indian Reservation located at Browning, MT with Glacier National Park as their backyard. The 1988-1989 fire seasons were the two trial years for the crew. In 1990, the crew received their Type 1 IHC status.
The Chief Mountain Hotshots are known as the "Warriors of the Forest" and have built an excellent reputation for safety and professionalism. In 1999 the crew received the National Safety Award for zero lost time accidents and zero reportable vehicle accidents.
The Chief Mountain Hotshots are a highly trained self-sufficient hotshot crew working in wildland firefighting. On average, the Crew works 15-20 large fire incidents and travels 10,000-20,000 miles a year.
When the crew is not on fire incidents, it assists the Blackfeet Nation with community service and fuel and fire management projects. The crew helps in spring cleanup, assists community members with burn permits, and obtains firewood for the elderly and for spiritual needs. 
In 2008, the Chief Mountain Hotshots became a P.L. 93-638 certified Native American hotshot crew, an important accomplishment for the Nation because it allowed the Blackfeet Nation to contract the Wildland Fire Management Program through the BIA Blackfeet Agency. Today, the Blackfeet Nation assumes all responsibility for wildland fire management activities within the boundaries of the Blackfeet Reservation.
Additional Information
Related Pages
Contact Us
Chief Mountain IHC
Blackfeet Tribe, P.O. Box 850, Bldg 135, Agency Square
Browning, MT 59417