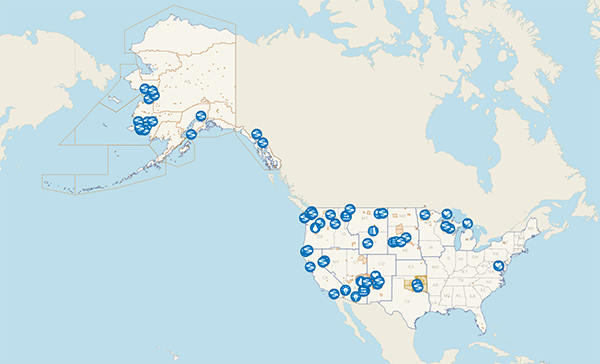 On November 15, 2021, President Biden signed the Bipartisan Infrastructure Law (BIL), which invests more than $13 billion directly into Tribal communities across the country and makes Tribal communities eligible for billions more.  These resources go to many federal agencies to expand access to clean drinking water for Native communities, ensure every Native American has access to high-speed internet, tackle the climate crisis, advance environmental justice, and invest in Tribal communities that have too often been left behind.  
The U.S. Department of the Interior received a $466 million investment for the Bureau of Indian Affairs (BIA) for infrastructure projects and climate resilience initiatives as well as a historic investment of $2.5 billion to help the Department fulfill settlements of Indian water rights claims and deliver long-promised water resources to Tribes.  The BIL also made Tribal communities eligible for additional Department of the Interior programs to support building resilience to wildland fire and drought, restoring ecosystems, enabling fish passage, and addressing legacy pollution from abandoned mine lands and orphan oil and gas wells.   
For technical assistance contact BIL_Info@bia.gov.
What Would You Like to Do?
News
Assistant Secretary Bryan Newland highlights Bipartisan…

Press Release

Department of the Interior Assistant Secretary for Indian Affairs Bryan Newland wrapped up a weeklong tour of Alaska…

Bureau of Indian Affairs Releases Blueprint for Implemen…

Press Release

The Bureau of Indian Affairs today submitted its initial spend plan for funding allocations authorized in the…
Events
Event Feed for Service page
There are no upcoming events.
Additional Information
Contact Us
Office of the Assistant Secretary - Indian Affairs
Department of the Interior 1849 C Street, N.W. MS-4660-MIB
Washington, DC 20240