For Immediate Release:
September 07, 2023
WASHINGTON – The Department of the Interior today announced $5 million from President Biden's Investing in America agenda to support the restoration of bison populations and grassland ecosystems in Tribal communities. The funding will support Tribally led initiatives to strengthen bison conservation and expansion, improved management of existing herds, and ecosystem restoration efforts in native grassland habitats. These investments advance the Biden-Harris administration's America the Beautiful initiative.
Click here to read the full Press Release on DOI.gov 
                                                                                             ###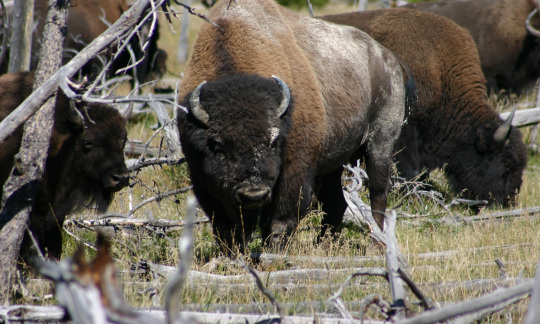 Contact Us
Indian Affairs - Office of Public Affairs
1849 C Street NW, MS-4660 MIB
Washington, DC 20240
Hours
Open 8:30 a.m.–4:30 p.m., Monday–Friday.