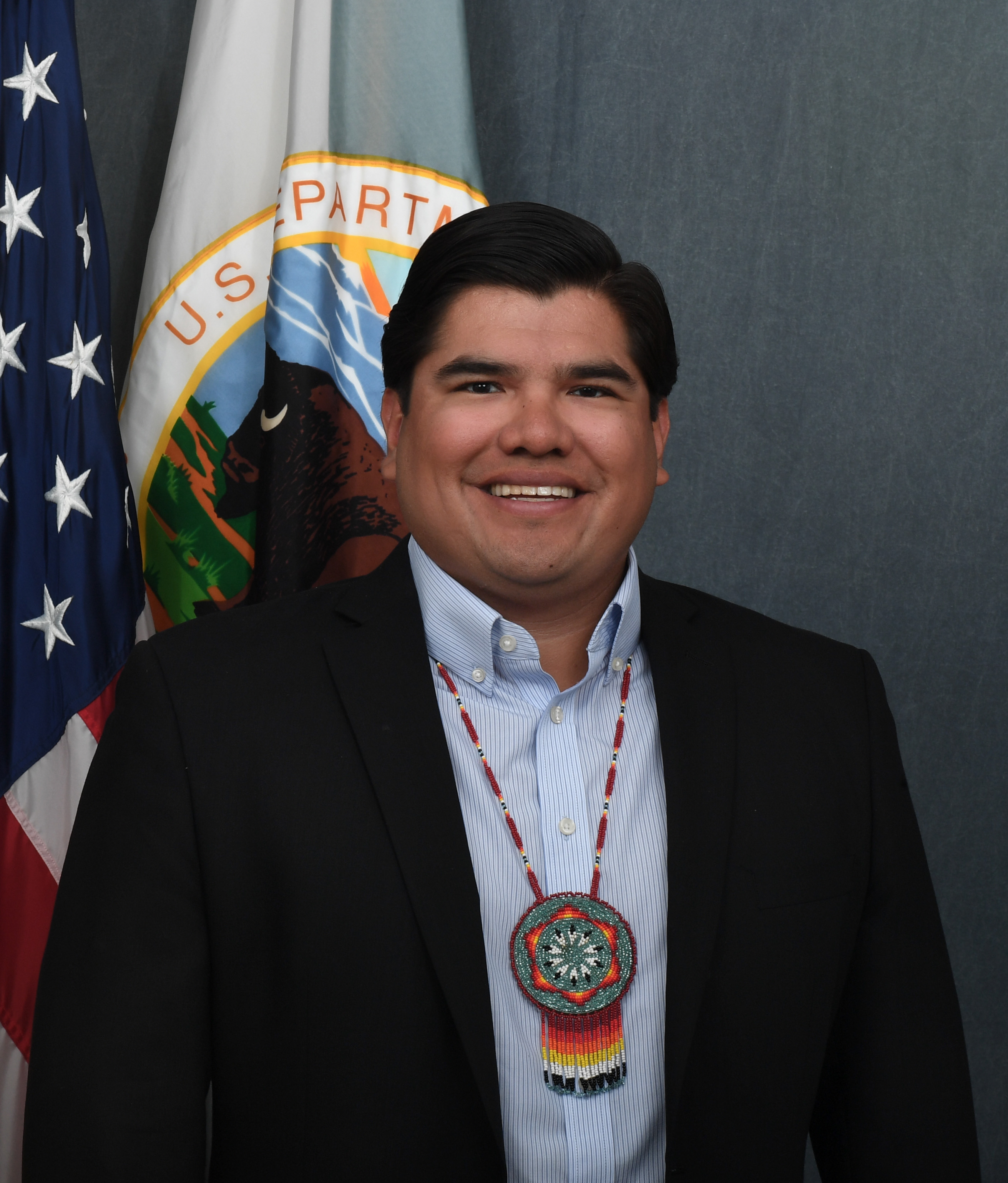 Mark Cruz, an enrolled member of the Klamath Tribes in Oregon, is the former Deputy Assistant Secretary–Indian Affairs for Policy and Economic Development (DAS-PED).  He was appointed by former Assistant Secretary–Indian Affairs Tara Karuk Mac Lean Sweeney on September 24, 2018, and ended his tenure December 28, 2020.
Mr. Cruz came to the Interior Department after serving on Capitol Hill, as chief of staff to Representative Todd Rokita (R-Indiana) from 2017-2018 and on his legislative staff from 2014-2017.  Prior to that office, from 2013-2014, he worked as a legislative fellow in the office of Representative Tom Cole (R-Oklahoma). 
A Teach for America alum, Mr. Cruz taught at the St. Francis Indian High School, a Bureau of Indian Education tribal grant school, located on the Rosebud Sioux Indian Reservation in South Dakota.  While there, he earned the 2011-2012 St. Francis Indian High School Teacher of the Year award.