For Immediate Release:
September 27, 2023
WASHINGTON — Assistant Secretary for Indian Affairs Bryan Newland today announced the investment of $10 million through President Biden's Investing in America Agenda to support Tribal fish hatchery programs. The funding expands the Bureau of Indian Affairs' Fish Hatchery Maintenance Program, which provides competitive funding to federally recognized Tribes to maintain, enhance, and upgrade fish hatcheries. The funding comes from the Inflation Reduction Act, the largest climate and conservation investment in history.  
"This investment through the President's Investing in America agenda is vital to help Tribes ensure their fish hatcheries can support healthy fisheries that advance the ecological, economic, treaty and cultural goals of their communities," said Assistant Secretary Newland. "The Biden-Harris administration is committed to upholding Tribal treaty rights and advancing economic development and resilience in Indian Country." 
The President's Investing in America agenda - a key pillar of Bidenomics - is deploying record investments to provide affordable high-speed internet, safer roads and bridges, modern wastewater and sanitations systems, clean drinking water, reliable and affordable electricity, and good paying jobs in every Tribal community. Tribal fisheries are a critical element of economic, recreational, cultural values and fishing rights for Tribal Communities. Fish hatcheries conserve, restore, and enhance the fish and aquatic resources for future generations. Projects often include re-lining raceways, replacing water pumps, upgrading alarm systems, fencing, roof and ceiling repair, and rearing tank installation.
Fish Hatchery Maintenance Program funding was awarded to the following Tribes: 
| | | |
| --- | --- | --- |
| Tribe   | State  | Amount   |
| Confederated Tribes of the Colville Reservation   | Washington  | $3,420,275  |
| Minnesota Chippewa Tribe - Mille Lacs Band   | Minnesota  | $2,000,000  |
| Tulalip Tribes of Washington   | Washington  | $1,290,000  |
| Sauk-Suiattle Indian Tribe   | Washington  | $937,684  |
| Mescalero Apache Tribe of the Mescalero Reservation  | New Mexico   | $740,000  |
| Hoopa Valley Tribe, California   | California  | $689,298  |
| Navajo Nation  | Arizona, New Mexico & Utah  | $437,788  |
| Nez Perce Tribe   | Idaho  | $204,646  |
| Squaxin Island Tribe of the Squaxin Island Reservation   | Washington  | $147,395  |
| Rappahannock Tribe  | Virginia  | $132,914  |
                                                                                            ###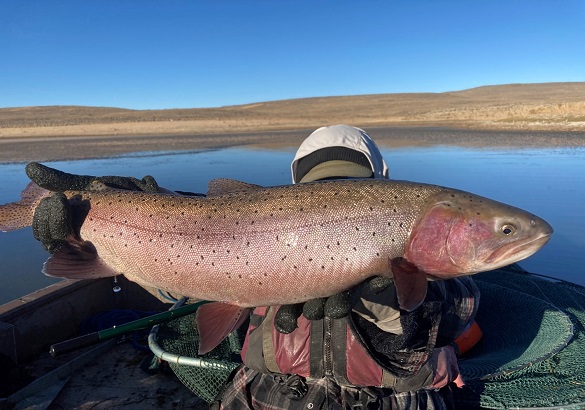 Contact Us
Indian Affairs - Office of Public Affairs
1849 C Street NW, MS-4660 MIB
Washington, DC 20240
Hours
Open 8:30 a.m.–4:30 p.m., Monday–Friday.