The Branch of Fisheries, Wildlife and Recreation (BFWR) provides competitive funding to federally-recognized Tribes to maintain and enhance fish hatcheries. Fish hatchery facilities are any structure used to spawn, hatch, rear, hold, care for, or stock fish and/or shellfish.
How to Apply
BFWR is now accepting project proposals for 2023 funding. All applications must be submitted to the appropriate BIA Regional Office contact by January 13, 2023.
Federally-recognized Tribes may submit project proposals to the Fish Hatchery Maintenance Program contact at their Bureau of Indian Affairs (BIA) Regional Office. Project proposals are scored according to published ranking criteria, with the highest-scoring projects receiving funding.
All project proposals must include (1) a hatchery facility description form and (2) a hatchery maintenance project proposal form for each hatchery that is part of the proposal. Both forms are included in the annual application.
Detailed information on what to include in your project proposal, ranking criteria, and information on BIA Regional Office Fish Hatchery Maintenance Program contacts can be found in the annual application linked below.
Previously Funded Fish Hatchery Maintenance Projects
Lac du Flambeau Band of Lake Superior Chippewa Indians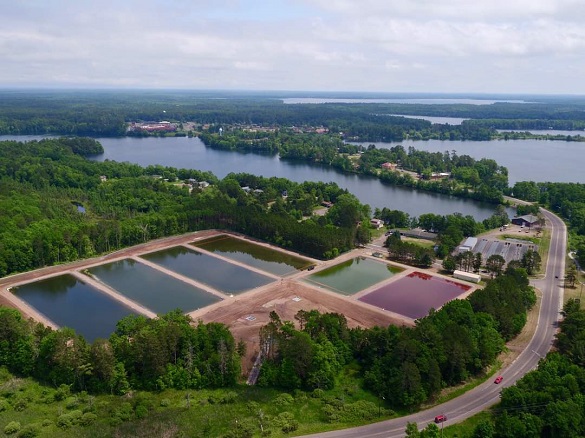 Aerial view taken in 2021 of the Lac du Flambeau Band of Lake Superior Chippewa's Tribal fish hatchery rearing facility. The Tribe's fisheries operation stocks 261 reservation lakes and 71 miles of creeks, rivers and streams throughout Wisconsin.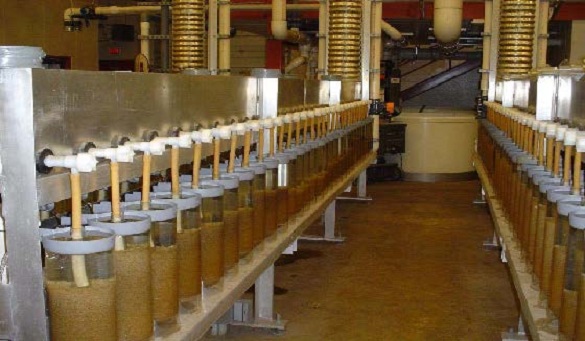 Hatching jars containing walleye eggs managed by the Lac du Flambeau Tribal fish hatchery program.
Summit Lake Paiute Tribe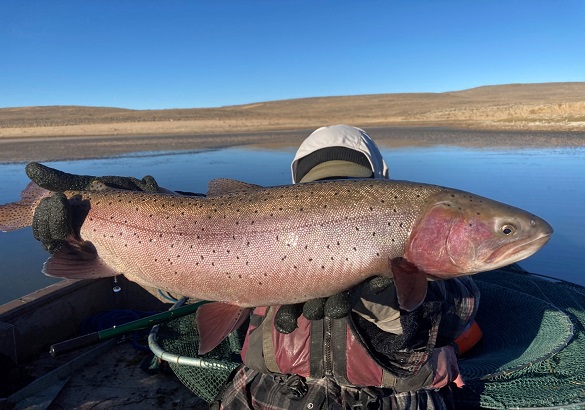 The image shows an adult Lahontan cutthroat trout caught during fall 2021 sampling. The Summit Lake Paiute Tribe manages the Lahontan cutthroat trout inhabiting waters within the Summit Lake Paiute Reservation through their Lahontan Cutthroat Trout Recovery Plan. Lahontan cutthroat trout are revered for their food value and cultural value.
Additional Information
Related Pages
Contact Us
Branch of Fisheries, Wildlife, and Recreation
1001 Indian School Road
Albuquerque, NM 87104
8:00 am - 4:30 pm MST, Monday–Friday.