For Immediate Release:
September 11, 2023
WASHINGTON – The Department of the Interior today announced nearly $3.5 million in 2023 Indian Youth Service Corps (IYSC) grants to eight projects involving more than 20 Tribes and Tribal organizations. These are the first awards for the IYSC, created by Secretary Deb Haaland as a partner-based program designed to provide Indigenous youth with meaningful, Tribally led public service opportunities to support the conservation and protection of natural and cultural resources through construction, restoration, or rehabilitation of natural, cultural, historic, archaeological, recreational or scenic resources. Participants will receive a mix of work experience, basic and life skills, education, training and mentoring.
Click here to read the full Press Release on DOI.gov 
                                                                                             ###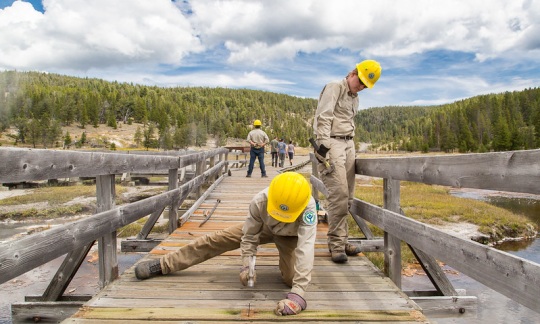 Contact Us
Indian Affairs - Office of Public Affairs
1849 C Street NW, MS-4660 MIB
Washington, DC 20240
Hours
Open 8:30 a.m.–4:30 p.m., Monday–Friday.