Dates:
August 03, 2023 12:00pm to August 09, 2023 12:00am
The Global Indigenous Youth Summit on Climate Change is a global dialogue, developed by, for, and among Indigenous youth taking place on August 9, 2023. The main objectives are to share youth perspectives, approaches, observations, concerns, interests and strategies to address the local impacts of climate change across Indigenous communities on Earth and inspire Indigenous youth leaders to think short-to-long term across their lifetimes into the 22nd century to empower progress with sustainable development at local-to-global levels.
UNITAR (United Nations Institute for Training and Research) is seeking Indigenous youth of any age who are interested in attending as a participant or presenting on a topic for the 24-hour, web-based summit. You can learn more on the Global Indigenous Youth Summit on Climate Change web page. Please see the guidelines on ways to present and what is possible to present. If you have any questions, please email: mdp-elearning@unitar.org.
Indigenous youth of all ages are welcome to apply! To register as a participant or a presenter, fill out a short online application by August 9, 2023.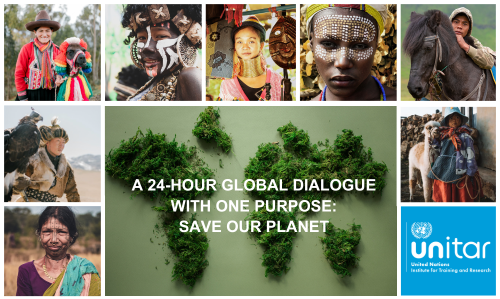 Related Page or Document
Contact Us
Branch of Tribal Climate Resilience
1001 Indian School Rd NW
Albuquerque, NM 87104
Hours
8:30 a.m.–4:30 p.m. MST, Monday–Friday.