For Immediate Release:
February 16, 2022
WASHINGTON – The Bureau of Indian Affairs today submitted its initial spend plan for funding allocations authorized in the Bipartisan Infrastructure Law to the U.S. Congress. This spend plan represents a blueprint for how BIA will invest directly in Tribal communities across the country to bolster community resilience, replace aging infrastructure and expand access to clean drinking water. The BIA participated in three Department-wide consultations with Tribes in the development of the submitted spend plan and to inform further program implementation.
"The funding in the Bipartisan Infrastructure Law is essential to advancing the all-of-government approach to supporting and empowering Tribal communities as they simultaneously face environmental impacts to physical, cultural, and subsistence-based infrastructure and relocate to higher ground," said Assistant Secretary for Indian Affairs Bryan Newland. "I look forward to seeing this historic piece of legislation begin yielding meaningful results for Tribal Communities."
The law provides a total of $466 million to the Bureau of Indian Affairs, including $216 million for climate resilience programs and $250 million to support water and health infrastructure. Funding is provided as emergency appropriations and is available for obligation until expended.
The bill language directs that $130 million is provided for community relocation, $86 million is provided for Tribal climate resilience and adaptation projects, and $43.2 million will be available to spend annually for five years. As the effects of climate change continue to intensify, Indigenous communities are facing unique climate-related challenges. Flooding, erosion, permafrost subsidence, sea level rise and storm surges are presenting existential threats to communities' economies, infrastructure, livelihoods and health.
The Bipartisan Infrastructure Law also includes $250 million to support construction, repair, improvement and maintenance of irrigation and power systems, safety of dams and public health and safety compliance issues at water sanitation systems. This includes $50 million to address deferred maintenance needs at 17 congressionally authorized irrigation projects located on Indian reservations across the Rocky Mountain, Northwest, Southwest, Navajo and Western Regions. The initial spend plan includes $50 million as stipulated in the Infrastructure Law for irrigation and power projects allocated in equal $10 million amounts per year for FY 2022-2026, all of which is available until expended.
The initial spend plan includes $200 million for Safety of Dams and Water Sanitation to be allocated in $50 million increments over FY 2022-2026. In FY 2022, $10.65 million will be allocated for Water Sanitation purposes to address Environment Protection Agency notice of violations, identify contamination issues, reduce system failure risk, reduce exposure to contaminants for Indian Affairs and Tribal staff and address critical gaps in water delivery. The BIA Safety of Dams program will utilize $29.1 million in FY 2022 to accelerate rehabilitation activities using the current prioritization methodology, based on inspections and analysis of all high-hazard program dams to understand the risk each structure presents to downstream residents.
####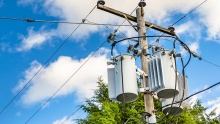 Contact Us
Indian Affairs - Public Affairs
1849 C Street NW, MS-4660 MIB
Washington, DC 20240
Hours
8:30 a.m. - 4:30 p.m., Monday - Friday