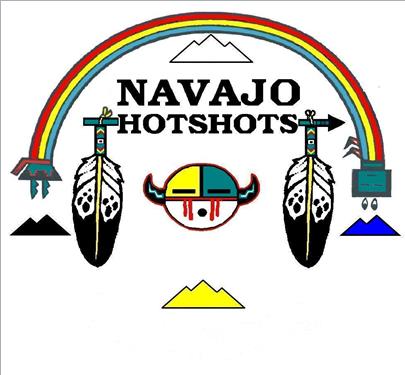 Navajo Interagency Hotshot Crew
The Navajo Interagency Hotshot Crew (NIHC) is a Type-1 specialized wildland firefighting crew sponsored by the U.S Department of Interior, Bureau of Indian Affairs' Navajo Region. The Hotshot Crew is based out of the BIA Navajo Region Fire and Aviation Management Office in Fort Defiance, Arizona. The office is located approximately 25 miles northwest of Gallup, New Mexico and 6 miles north of Window Rock, AZ.
Beginning as a Type-1 "training" crew, the NIHC was established on the Navajo Nation in 2002. They traveled to assist in wildland fire suppression activities and assisted in natural disaster relief efforts. These assignments provided the opportunity to earn their crew qualifications, and in August of 2005, the NIHC became a fully certified Type-1 interagency hotshot crew. As of 2022, the NIHC will be going on their 20th season of operation.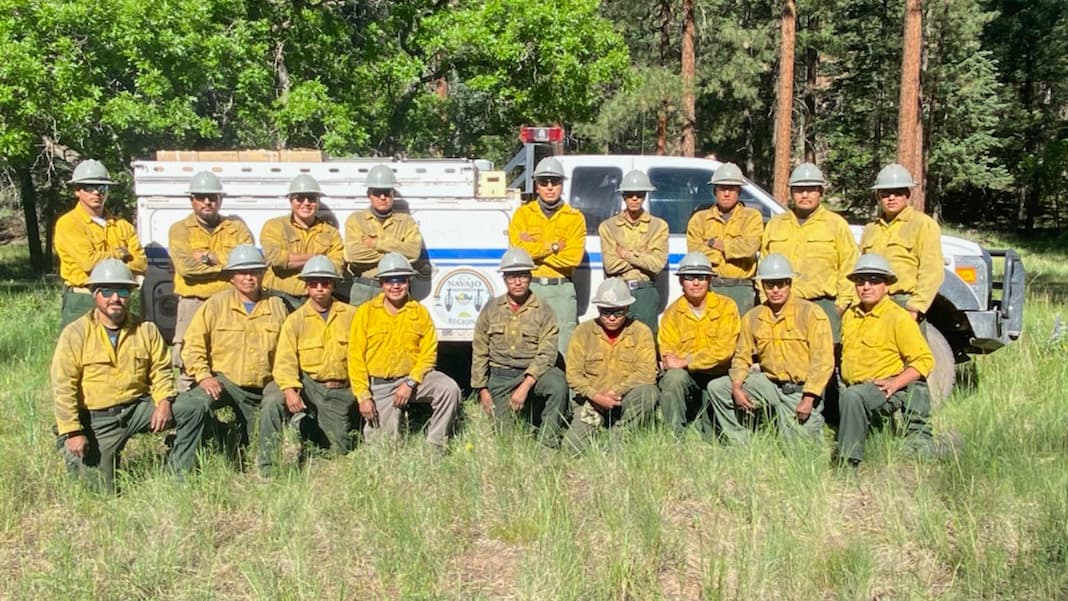 Mission Statement
The mission of the Navajo Interagency Hotshot Crew is to provide our public and cooperating agencies the highest level of service in wildland fire operations and suppression. We are a diverse team of highly skilled and highly motivated professional firefighters. As a team we are dedicated to performing our jobs safely, effectively, and positively. We take pride in the service we provide and strive for excellence in our performance.
Contact Information:
Navajo IHC BIA Navajo Region Fire & Aviation Management P.O. Box 1060 MC 443 Gallup, NM 87305
Vann Smith, Superintendent Email: vann.smith@bia.gov (928) 729-7382 (Office) (928) 205-7968 (Cell)
Charles Smith, Assistant Superintendent Email: Charles.smith@bia.gov (928) 729-7234 (Office) (928) 205-1770 (Cell)  
Superintendent History
Crew Superintendent:                        Assistant Superintendent:
Leo LaPaz, 2002 - 2007                        Tony Parks, 2002 - 2005
                                                               Nathaniel Nozie, 2006 - 2007
Kevin Pellman, 2008                             Johnson Benallie, 2008 - 2009
Johnson Benallie, 2009 - 2012              Vann Smith, 2009 - 2012
Vann Smith, 2013 - present                   Charles Smith, 2014 - present