In 1996, the San Carlos Apache Tribal Natural Resources Program began administering the Geronimo Interagency Hotshot Crew (IHC) under Public Law 93-638. This law furthers opportunities for self-determination and allows a tribe to assume all management functions of the crew. As an IHC program, the BIA sponsors the Geronimo IHC to ensure certification and interagency standards for an IHC are met.  The crew represents the San Carlos Apache Tribe and the interagency wildland fire community.
Home for the Hotshots is on the San Carlos Apache Reservation in southeastern Arizona, where unemployment is high, and firefighting jobs are one of the few stable opportunities for work. "Your mom, your dad, your uncles, brothers, sisters, cousins—one of them probably fights fire," says Squad Leader Jeff Belvado. The Geronimo Hotshots are one of seven Native American hotshot crews in the United States who are sponsored by the Bureau of Indian Affairs.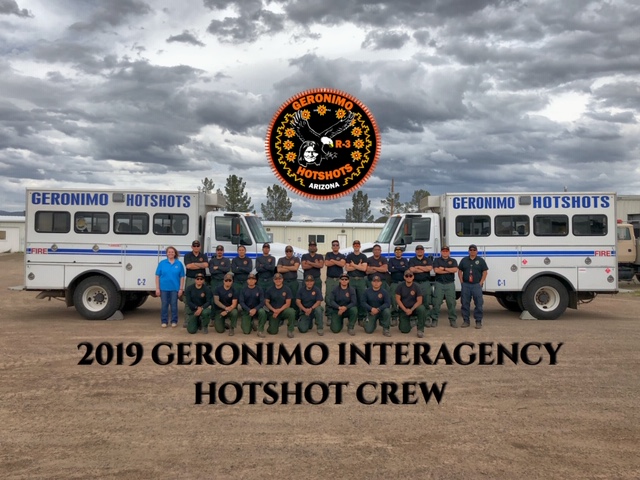 Visit our Contact Us page for mailing address information.