Program Overview
The BIA Office of Equal Employment Opportunity and Civil Rights Programs (OEOCRP) administers the EEO complaint process and provides guidance and services to BIA and BIE employees that feel they have been discriminated against in the workplace.  
The Bureau of Indian Affairs strives for all employees and applicants to benefit from equal employment opportunity and to create a workplace free from unlawful discrimination through the following activities:

Processing EEO Complaints where an employee, applicant, or former employee has alleged unlawful discrimination based on race, color, national origin, age,sex (including sexual harassment,sexual orientation,gender identity, or transgender status),physical or mental disability, protected genetic information, or reprisal based on prior EEO protected activity. Similarly, a complaint may be filed based on sexual orientation or parental status, which are protected by Executive Order.
Examining barriers to employment and advancement in order to create an environment that is welcoming to all individuals, regardless of the bases mentioned above.
Engaging in counseling, mediation, and investigation activities to address and resolve EEO complaints at the lowest level possible and in accordance with applicable EEOC regulations and policies, thereby ensuring compliance with all EEOC decisions and settlement agreements.
Mailing Address
Office of Equal Opportunity and Civil Rights Programs
1849 C Street, NW, MS-4660-MIB
Washington, DC 20240
United States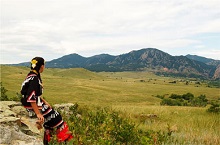 Related Links