Each participant within the Tribal Management/Development Program (TMDP) arose from Congressional budget language/appropriations law that specifically identified the recipient and dollar amount. Individual Tribes have jurisdiction over hunting and fishing activities on trust lands, and TMDP supports Tribal self-determination by expanding Tribal management of fish and game programs on Indian reservations. The program activities implemented under TMDP are not court ordered but provide a means for Tribes to prioritize and implement natural resource management activities for their communities.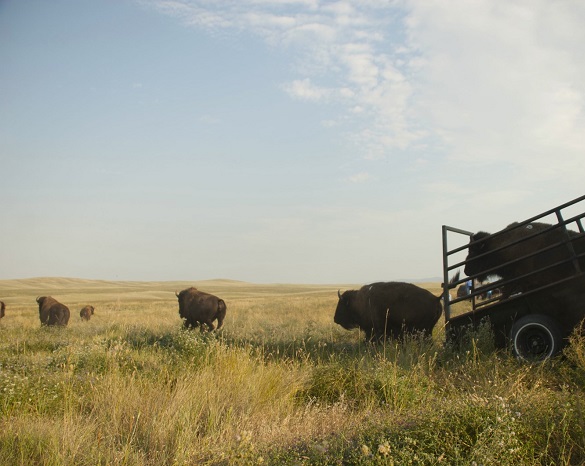 InterTribal Buffalo Council (ITBC) translocation of buffalo to the Fort Belknap Indian Community in 2020.
Tribal programs and organizations contribute significantly towards economic development and building fish and wildlife management capabilities for Tribes. Through the competitively-funded Alaska Subsistence Program TMDP provides support for various intertribal organizations, contributes to federal partnerships enhancing Alaska subsistence, and builds capacity for important Tribal initiatives focused on fisheries, habitat, and bison restoration.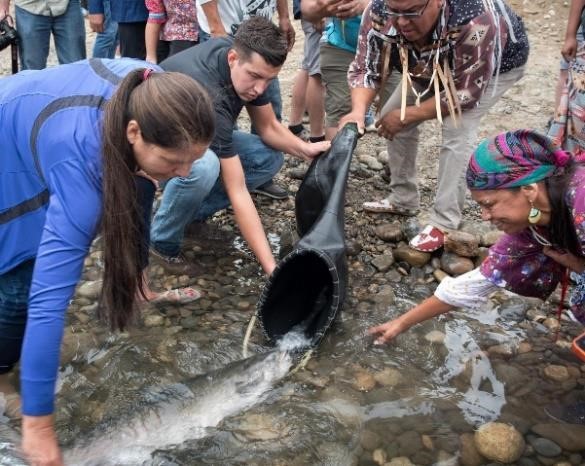 Collaborative efforts between the Upper Columbia United Tribes (UCUT) in 2019 to aid the passage of culturally significant salmon into blocked areas of the Columbia River.
Additional Information
Related Pages
Contact Us
Branch of Fisheries, Wildlife, and Recreation
1001 Indian School Rd NW
Albuquerque, NM 87104
8 a.m. – 4:30 p.m. MST, Monday-Friday