The Indian Youth Service Corps (IYSC) is a Department of the Interior (DOI) initiative designed to engage Native youth in meaningful public service projects on federal and Tribal lands for the benefit of Native communities.
Under IYSC, Tribal Nations, Tribally-affiliated organizations, and corps can enter into cooperative agreements with certain federal agencies to fund youth projects related to natural resources; parks and recreation; environmental conservation and restoration; infrastructure and construction; energy; and a broad range of cultural, historic, and archaeological resources. These projects provide education, employment, and training to Native American and Alaska Native individuals ages 16-30 (or veterans up to the age of 35) and can serve as an invaluable community resource and hiring pipeline to careers in several critical fields.
IYSC funding spans several fields to meet the diverse needs of Indian Country. Youth activities and training opportunities vary depending on the nature of the funded project but can include: hands-on crew work, restoration of trails and ceremonial sites, scientific fieldwork, fire and forestry management, watershed restoration, invasive species removal, habitat surveying, climate mitigation activities, infrastructure projects, research projects, oral histories, language revitalization, agriculture and food sovereignty, community education, and more.
In 2023, the Bureau of Indian Affairs (BIA) allocated nearly $3.5 million to establish IYSC pilot projects in partnership with Tribal Nations and qualified youth and conservation corps. The 2023 Indian Youth Service Corps grants were awarded to:
Wood for Life (New Mexico, Arizona, Utah, Colorado) - $1 million awarded to expand the Ancestral Lands Conservation Corps' Wood for Life Program, engaging Native youth from the Navajo Nation, Hopi Tribe, Pueblo of Acoma, Pueblo of Zuni, and Pueblo of Isleta in reforestation efforts, wildland fire mitigation, and forestry, while also supporting local Tribal fuel and firewood needs. Additional program coordination support will be provided by the U.S. Forest Service.
Ahtna Cultural Heritage Youth Program (Alaska) - $560,000 awarded to the Ahtna Cultural Center, located within the Wrangell-St. Elias National Park and Preserve, to promote federal-Tribal co-stewardship and expand job opportunities for Ahtna Incorporated's Native youth. Additional program coordination support will be provided by the U.S. National Park Service.
Wabanaki Youth in Science Program (Maine) - $528,119 to fund a corps comprised of Native youth from the Wabanaki Nations (Mi'kmaq Nation, Houlton Band of Maliseet Indians, Passamaquoddy Tribe, Penobscot Nation) to promote the transfer of Indigenous Knowledge, expose Native youth to science, technology, engineering, and mathematics education and careers, and bolster federal-Tribal co-stewardship efforts.
Traditional Farm Corps (New Mexico) - $480,223 to fund new Native youth corps in collaboration with the Ancestral Lands Conservation Corps, Pueblo of Acoma, Pueblo of Isleta, and Pueblo of Zuni. Youth will work to restore local Indigenous food systems through agriculture, seed saving, and intergenerational knowledge-sharing. The project will revitalize traditional food sovereignty and promote access to fresh, locally sourced foods for the communities served.
Hopi Youth Service Corps Program (Arizona) - $300,000 to fund a Native Youth corps comprised of Hopi Youth in collaboration with the Hopi Tribe and Ancestral Lands Conservation Corps to restore, protect and preserve the cultural landscape on the Hopi Reservation.
7Gen Service Corps (South Dakota) - $300,000 awarded to Siċaŋġu Co. to provide interdisciplinary and experiential learning internships for youth of the Rosebud Sioux Tribe. Opportunities will center on Indigenous land and natural resource management, bison restoration, regenerative agriculture, cultural resource management, language revitalization, Indigenous Knowledge, and community and workforce development.
Connecting System Impacted Native Youth to Careers in Natural Resources (New Mexico) - $250,000 awarded to the Urban Native Barrio Corps (Ancestral Lands Conservation Corps and La Plazita Institute) to engage Native youth and young adults from the greater Albuquerque area to provide restorative justice programming and technical training in environmental conservation and natural resource management. Additional program coordination support will be provided by the U.S. Fish and Wildlife Service.
Intergenerational Natural Resources Summer Youth Camp at Coronado National Forest (Arizona) - $48,400 to benefit Native youth from Tribal communities surrounding Coronado National Forest, including 12 federally recognized Tribes with ancestral ties to the forest (Ak-Chin Indian Community, Fort Sill Apache, Gila River Indian Community, Hopi Tribe, Mescalero Apache Tribe, Pascua Yaqui Tribe, Pueblo of Zuni, Salt River Maricopa Indian Community, San Carlos Apache Tribe, Tohono O'odham Nation, White Mountain Apache Tribe, Yavapai Apache Tribe). Additional program coordination support will be provided by the U.S. Forest Service.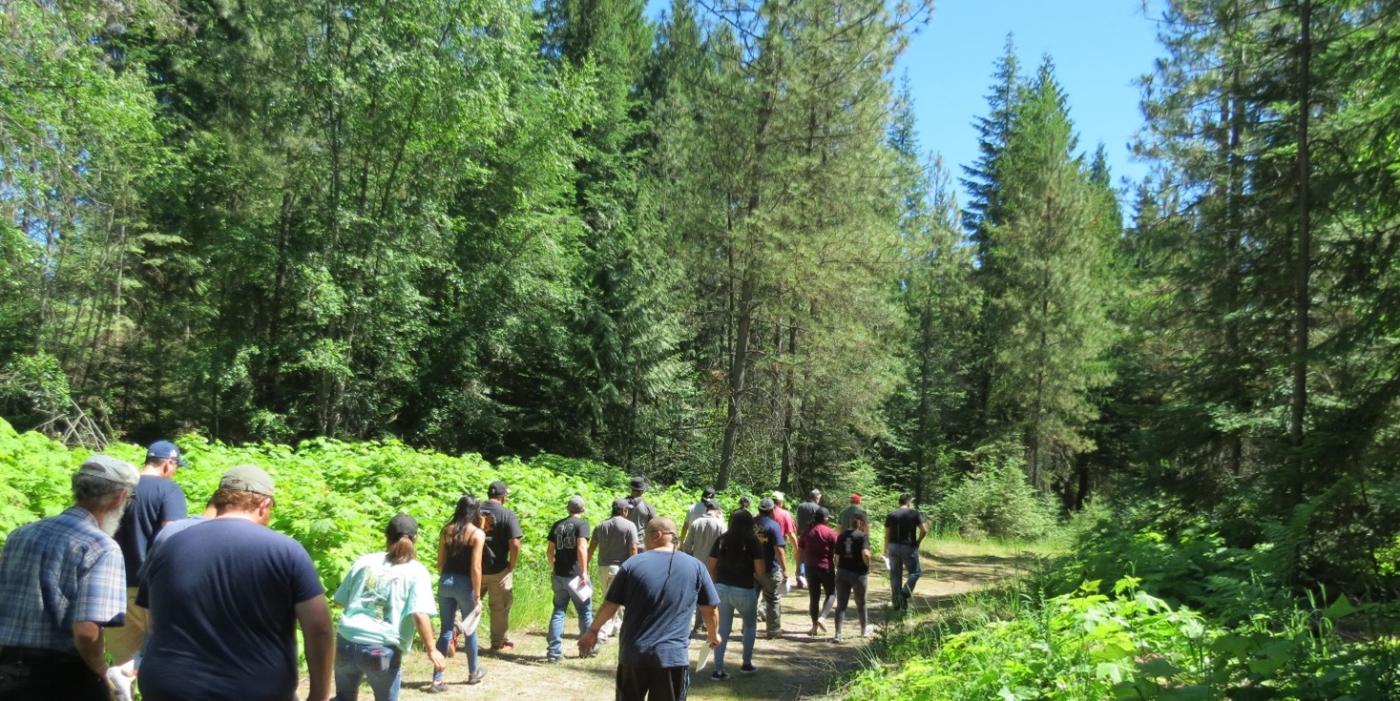 Organize an Indian Youth Service Corps Project!
The BIA IYSC program's pilot year concludes on September 30th, 2023. Please note that the application and awards process for FY 2024 is under review to incorporate feedback obtained during the first year of operation.
Federally-recognized Tribes, Tribally-affiliated organizations, and corps seeking information about IYSC project funding for FY 2024 and beyond may contact the acting Indian Youth Service Corps coordinator at OTSYouth@bia.gov.
Additional Information
Additional Resources
Contact Us
Branch of Youth Services
1001 Indian School Road
Albuquerque, NM 87104
Open 8:30 a.m.–4:30 p.m. CST, Monday–Friday.