The Branch of Fisheries, Wildlife and Recreation (BFWR) provides competitive funding to federally-recognized Tribes and Tribal Organizations' programs to engage Tribal youth in natural resource management work and prepare them for careers related to fisheries, wildlife and outdoor recreation. 
How to Apply
BFWR is now accepting project proposals for 2023 funding. All applications must be submitted to the appropriate BIA Regional Office contact by January 13, 2023.
Federally-recognized Tribes and Tribal Organizations may submit project proposals to the Tribal Youth Initiative Program contact at their Bureau of Indian Affairs (BIA) Regional Office. Project proposals are scored according to published ranking criteria, with the highest-scoring projects receiving funding.
Project proposals may be inclusive of Tribal youth up to and including 26 years of age.
Each application may request between $2,000 - $50,000 in project funding.
Detailed information on what to include in your project proposal, ranking criteria, and information on BIA Regional Office Tribal Youth Initiative Program contacts can be found in the annual application linked below.
Check back soon for fiscal year 2024 funding announcements and proposal criteria!
Previously Funded Tribal Youth Initiative Projects
Karuk Tribe's Tayáv Papírish Project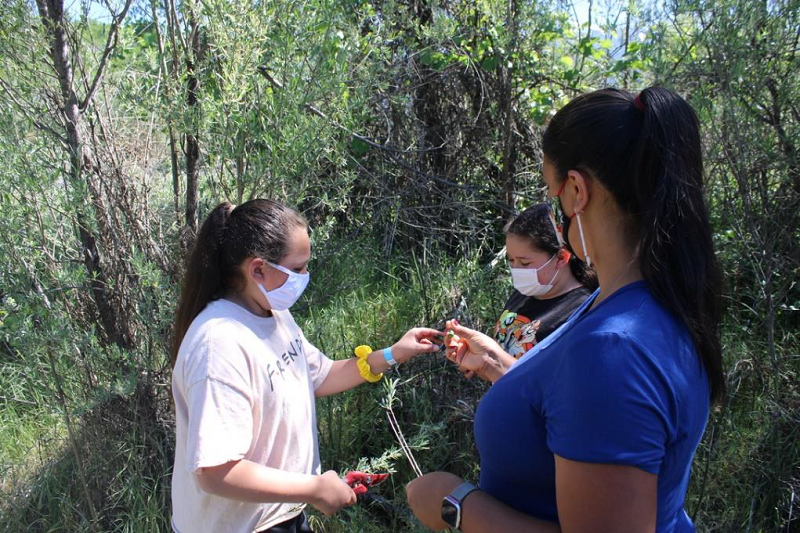 Willow gathering during youth field trip. Students learn about the cultural value of basket willow while removing invasive plants that encroach willow patches, such as Himalayan blackberry.
Tribal youth inclusion is supported throughout the Karuk Tribe's Tayáv Papírish (Plant Selection) Project of 2022. In coordination with the Mid Klamath Watershed Council and University of Washington, the Karuk Tribe co-hosted a restoration field trip for 4-6th graders. The students participated in invasive plant removal, traditional basket willow gathering, and riparian plan community mapping using drone technology throughout their ancestral homelands of the middle Klamath River basin.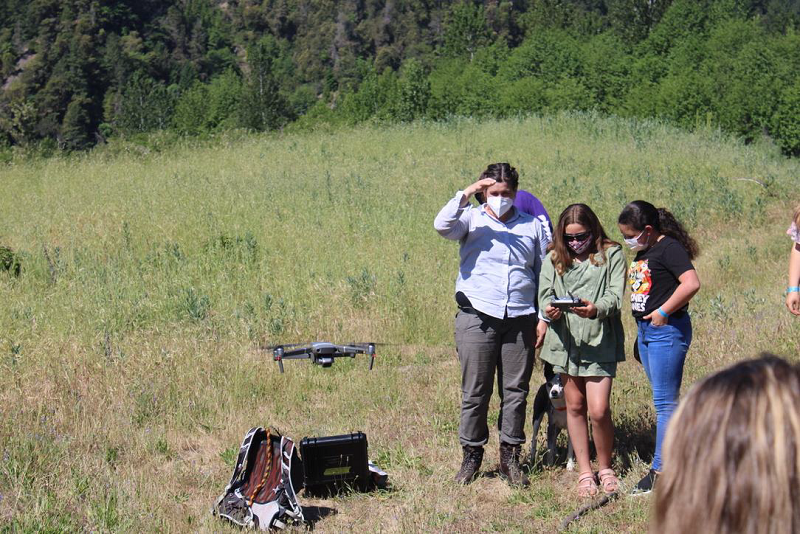 University of Washington graduate student shows students how to fly a drone for native/invasive plant population mapping.
Additional Information
Related Pages
Contact Us
Branch of Fisheries, Wildlife, and Recreation
1001 Indian School Road
Albuquerque, NM 87104
8:00 am - 4:30 pm MST, Monday–Friday.