The Branch of Fisheries, Wildlife and Recreation (BFWR) provides competitive funding to federally-recognized Tribes and Tribal Organizations' projects to address the negative impacts of invasive species on their lands. For the BFWR Invasive Species Program, "invasive species" includes plants and animals that negatively impact Tribes and their natural resources.
The Branch of Agriculture and Rangeland Development manages a similar Noxious Weed Eradication program for removing invasive plants in an agricultural setting.
How to Apply
BFWR is now accepting project proposals for 2023 funding. All applications must be submitted to the appropriate BIA Regional Office contact by January 13, 2023.
Federally-recognized Tribes and Tribal Organizations may submit project proposals to the Invasive Species Program contact at their Bureau of Indian Affairs (BIA) Regional Office. Project proposals are scored according to published ranking criteria, with the highest-scoring projects receiving funding.
Each application may request between $2,500 - $250,000 in project funding. Tribes and Tribal Organizations may submit multiple applications.
Detailed information on what to include in your project proposal, ranking criteria, and information on BIA Regional Office Invasive Species Program contacts can be found in the annual application linked below.
Previously Funded Invasive Species Projects
The Confederated Tribes of the Colville Reservation's Northern Pike Suppression Program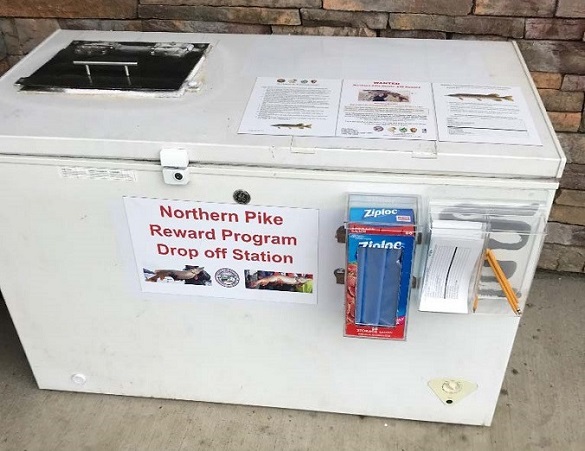 The Confederated Tribes of the Colville Reservation conducted their Northern Pike Reward Program throughout 2020, during which anglers turned in 390 heads of Northern Pike at the provided public drop-off station.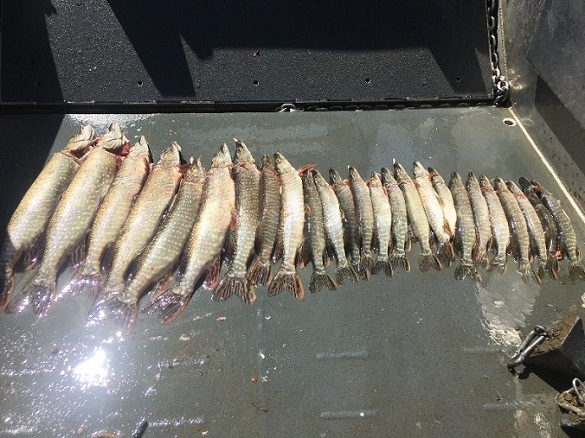 Juvenile Northern Pike caught via gillnet during the Confederated Tribes of the Colville Reservation's Northern Pike Suppression and Monitoring Project of 2019.
The Miccosukee Tribe's Python K9 Detection Program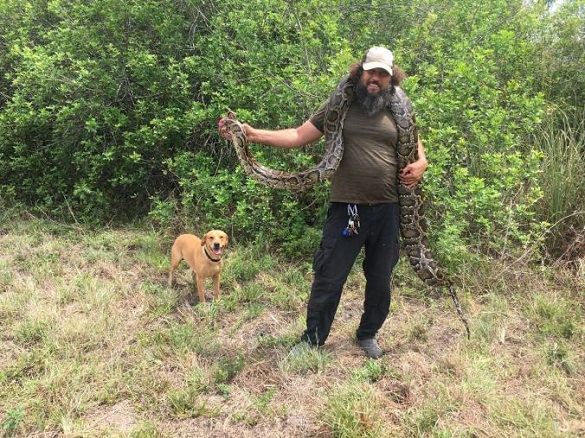 The Miccosukee Tribe of Indians of Florida has invested in a Python K9 Detection Program which has successfully increased searching capabilities and removal of pythons since 2020. Burmese pythons are linked to reductions of animal populations that have affected the Miccosukee's way of life by reducing the availability of game species within the Miccosukee Reservation.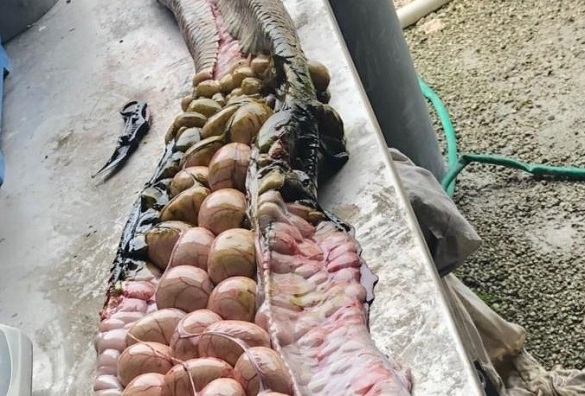 A recently captured adult female on Miccosukee land in Florida was carrying 74 developing eggs. The Tribe's Fish and Wildlife Department recorded a sample of eight clutches discovered in South Florida (one nest and seven pregnant females). They reported that the average clutch size was 48 eggs, but pythons have been known to lay as many as 107 eggs.
Additional Information
Related Pages
Contact Us
Branch of Fisheries, Wildlife, and Recreation
1001 Indian School Road
Albuquerque, NM 87104
8:00 am - 4:30 pm MST, Monday–Friday.