For Immediate Release:
September 28, 2023
ALBUQUERQUE – Supporting President Biden's Executive Order on Promoting Access to Voting, the Southwestern Indian Polytechnic Institute (SIPI) opened the first voter registration office on campus, kicking off the new school year in September 2023.
Read the full release on the Bureau of Indian Education website.
                                                                                                    ###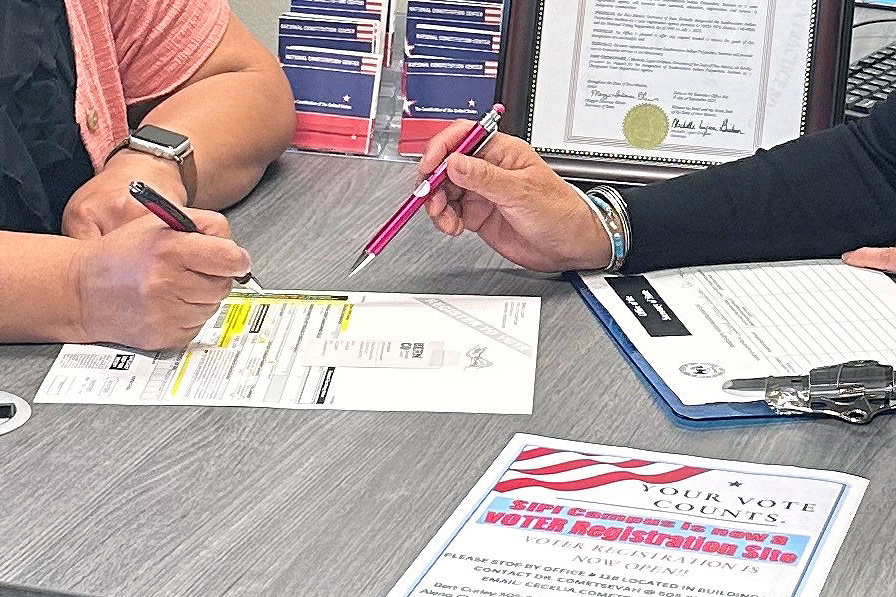 Contact Us
Indian Affairs - Office of Public Affairs
1849 C Street NW, MS-4660 MIB
Washington, DC 20240
Hours
Open 8:30 a.m.–4:30 p.m., Monday–Friday.