For Immediate Release:
May 28, 2021
WASHINGTON -- The Biden-Harris administration today submitted to Congress the President's Budget for fiscal year 2022, including $1.3 billion in funding to invest in Bureau of Indian Education (BIE) initiatives that would support Native students and teachers from early childhood through college, an increase of $110.6 million from the 2021 enacted level. 
As the Administration continues to make progress defeating the pandemic and getting our economy back on track, the Budget makes historic investments that will help the country build back better and lay the foundation for shared growth and prosperity for decades to come. 
"The Interior Department plays an important role in the President's plan to reinvest in the American people. From bolstering climate resiliency and increasing renewable energy, to supporting Tribal nations and advancing environmental justice, President Biden's budget will make much-needed investments in communities and projects that will advance our vision for a robust and equitable clean energy future," said Secretary Deb Haaland. 
"The President's Fiscal Year 2022 Budget provides the Bureau of Indian Education (BIE) the opportunity to support BIE students and our schools after such a tough year," said BIE Director Tony L. Dearman. "With the dedicated financial resources outlined in this proposal, this funding would go a long way in supporting some of our most critical educational infrastructure needs and programs that serve students located in often geographically challenged locations across the country."   
The budget includes the two historic plans the President has already put forward — the Americans Jobs Plan and the American Families Plan – and reinvests in education, research, public health, and other foundations of our country's strength. At the Bureau of Indian Education, the budget would:  
Increase Indian School Equalization Program (ISEP) and Early Childhood Funding. The 2022 request includes a $60 million program increase above 2021 enacted levels to improve Indian student academic outcomes, support expanded preschool programs, and provide pay parity for Tribal teachers while fully funding projected Tribal Grant Support Costs. Within the increase, $49 million is for Indian School Equalization Program (ISEP) formula funds to improve opportunities and outcomes in the classroom; provide improved instructional services; and support improved teacher quality, recruitment, and retention. An additional $3 million is for Early Child and Family Development to expand preschool opportunities at BIE-funded schools and $8.0 million is for Tribal Grant Support Costs for Tribes that choose to operate BIE-funded schools to support 100 percent of the estimated requirement. 
Improved access to Education IT. An increase of $20 million for Education IT will support the ongoing costs of distance learning and enhanced use of technology in the classroom. Supplemental funding to support BIE-funded schools has enabled new technology investments and operational capabilities for learning in response to the COVID-19 pandemic. These investments will be long-lasting and will provide invaluable infrastructure to enable BIE to continue to deliver education during and after the pandemic, and they will substantially improve the efficiency and quality of education upon return to in-school learning. Although most schools remain in either a distance learning or hybrid instruction mode, BIE continues to work collaboratively with Tribes and communities to alleviate the strains imposed by the COVID-19 pandemic on BIE students and their families, as well as on teachers, administrators, and staff in K–12 schools and at Tribal colleges and universities (TCUs). The 2022 budget increase in education information technology resources will continue the annual learning software subscriptions and licenses. The increase will also support contract extensions needed to maintain this investment, as well as the educational IT personnel costs to support remote learning and additional broadband capabilities. 
Expand Scholarships and Adult Education Opportunities. An increase of $10 million for the Scholarships and Adult Education (TPA) program will improve educational opportunities and serve a larger population of qualified Native American students with financial assistance for eligible American Indian and Alaska Native students. The program supports Administration priorities through educational grants to Tribal communities, which have been historically underserved and adversely affected by persistent poverty and inequality. These funds enable Tribes to further Tribal sovereignty and self-determination by establishing their own educational priorities, promoting economic development, and improving standards of living in American Indian and Alaska Native communities. 
Improve Diversity, Equity, Inclusion, and Accessibility Practices. The BIE budget includes $400,000 as part of a Department-wide Diversity, Equity, Inclusion, and Accessibility budget initiative to address identified high-priority needs in support of Executive Order 13985, Advancing Racial Equity and Support for Underserved Communities Through the Federal Government, as well as Executive Order 13988, Preventing and Combating Discrimination on the Basis of Gender Identity and Sexual Orientation. As part of this initiative, the Department, bureaus, and offices will jointly conduct a review of the Diversity, Equity, Inclusion, and Accessibility program across Interior to identify gaps, challenges, and best practices and to examine Department and bureau roles, responsibilities, and governance. 
Prioritize Education Construction. The 2022 budget includes $264.3 million in annual funding for Education Construction to replace and repair school facilities in poor condition and address deferred maintenance needs at campuses in the BIE school system. Education Construction funds will be supplemented by permanent funds from the Great American Outdoors Act (GAOA, P.L. 116-152). BIE is expected to receive up to $95 million per year in GAOA permanent funding for priority deferred maintenance projects from 2021 through 2025. Actual amounts are dependent on energy development revenues, as specified in the GAOA. 
For more information on the President's FY 2022 Budget, please visit: https://www.whitehouse.gov/omb/budget/.  
### 
The Assistant Secretary for Indian Affairs advises the Secretary of the Interior on Indian Affairs policy issues, communicates policy to and oversees the programs of the BIA and the BIE, provides leadership in consultations with Tribes and serves as the DOI official for intra- and interdepartmental coordination and on Indian matters.  
The BIE implements federal Indian education programs and funds 183 elementary schools, secondary schools and dormitories (of which over two-thirds are tribally operated) located on 64 reservations in 23 States serving an estimated 45,000 individual students. The BIE also operates two postsecondary schools and administers grants for 29 tribally controlled colleges and universities and two Tribal technical colleges.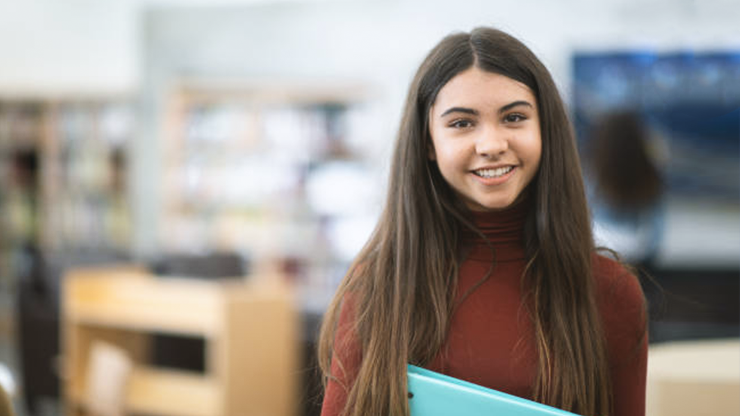 Young Student
Contact Us
1849 C Street, N.W. MS-4660-MIB
Washington, DC 20240
Hours
Open 8:30 a.m.–4:30 p.m., Monday–Friday.