For Immediate Release:
February 02, 2022
Moapa Band of Paiute Indians of the Moapa River Indian Reservation, Nev. – The Bureau of Indian Affairs Division of Drug Enforcement, with assistance and cooperation of the Moapa River Tribal Police Department and other federal and state partners, conducted a highway interdiction operation along Interstate 15 northeast of Las Vegas, Nevada. The four-day operation resulted in the seizure of over 123 pounds of narcotics with a street value of nearly $2.8 million.
The operation also served as a training opportunity to build capacity and promote collaboration with Tribal law enforcement. Federal BIA officers provided classroom training to Moapa Tribal Police Department officers to share interdiction enforcement best practices. Tribal officers also accompanied BIA officers during traffic stops, gaining real-world experience.
"I'm extremely proud of our officers who risk their lives each day to make Indian Country a safer and healthier place to live for all," said Assistant Secretary-Indian Affairs Bryan Newland. "Working with our Tribal, federal and state partners is key to accomplishing our mission to serve Tribes and assisting them with developing strong Tribal law enforcement programs. I'm impressed with their training and professionalism that results in accomplishments such as these."
The following significant seizures were made during the operation between January 13-17, 2022:
Cocaine- 18,839.15 grams (41.53 pounds), Street Value: $1,808,558.40
Methamphetamine- 60 grams (0.13 pounds), Street Value: $6,060.00
Heroin- 4,241.79 grams (9.35 pounds), Street Value: $619,301.34
Fentanyl- 636 grams (1.4 pounds), Street Value: $92,856.00
Marijuana- 31,577.93 grams (69.62 pounds), Street Value: $267,780.85
"Drug-related activity in Indian Country is a major contributor to violent crime and imposes serious health and economic difficulties on Indian communities," said BIA Director Darryl LaCounte. "Training Tribal law enforcement officers and giving them opportunities to shadow other experts is critical in disrupting narcotics sales and criminal organizations who operate on Indian Lands. "It's successes such as these that enforce good training and empower other Tribes to also participate in these effective techniques that make a difference in Indian Country."
"Our Officers are from Indian Country and have a vested interest in making the places they live a safer place for all," said BIA Office of Justice Services Director Jason O'Neal. "I'm honored to serve with such dedicated individuals who are helping make our interstates and other right of ways harder for traffickers to move through. Activities such as these do make notable differences in Indian Country."
# # # #
The mission of the Office of Justice Services is to uphold Tribal sovereignty and provide for the safety of Indian communities by ensuring the protection of life and property, enforcing laws, maintaining justice and order, and by ensuring that sentenced American Indian offenders are confined in safe, secure, and humane environments.  Ensuring public safety and justice is arguably the most fundamental of government services provided in Tribal communities.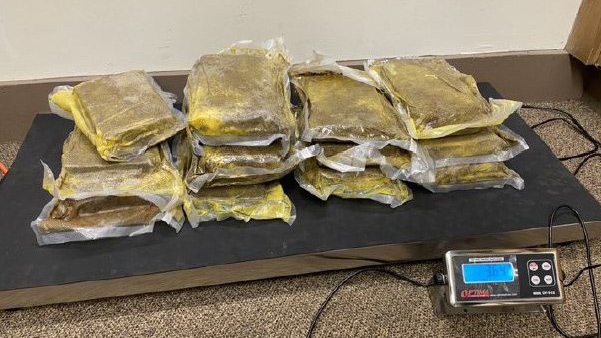 Contact Us
Indian Affairs - Public Affairs
1849 C Street, NW MS-4660 MIB
Washington, DC 20240
Hours
8:30 a.m - 4:30 p.m. (Monday-Friday)