For Immediate Release:
October 27, 2022
Authors: Kevin Hiers, Mark Jackson, and Jon Wallace
The Bipartisan Infrastructure Law (BIL) provides funds to dramatically increase fuels treatments and post-wildfire recovery efforts. This funding represents an opportunity to dramatically improve the tools and modeling to plan individual fuel treatments, monitor fuel treatment effectiveness, and account for landscape scale risk reduction. To replace reliance on older fire behavior models and time-consuming monitoring methods with new tools and technologies, the Innovation Landscape Network was proposed by U.S. Geological Survey (USGS) under the BIL. The Innovation Landscape Network connects managers across Department of Interior (DOI) bureaus with researchers, modelers, and emerging technologies to promote a co-production model of developing research to operational applications.
The initial pilot project for the Innovation Landscape Network kicked off in southeast Arizona with a workshop hosted by the San Carlos Apache Tribe, Bureau of Indian Affairs (BIA), and USGS took place June 7-10, 2022. This workshop featured technology and emerging modeling tools from Los Alamos National Laboratory, U.S. Forest Service (USFS), Tall Timbers Research Station, and University of California San Diego.  Southeast Arizona represents an ideal test, which is best for Innovation. All DOI Bureaus are represented, anchored by Indian Country in the northeast and Buenos Aires Nation Wildlife Reserve along the southern border. The landscape includes the National Park Service (NPS) in Saguaro National Park, Bureau of Land Management (BLM) in Altar Valley, USFS in the Coronado National Forest, National Advanced Fire and Resource Institute, and extensive USGS research with the partners in the below map.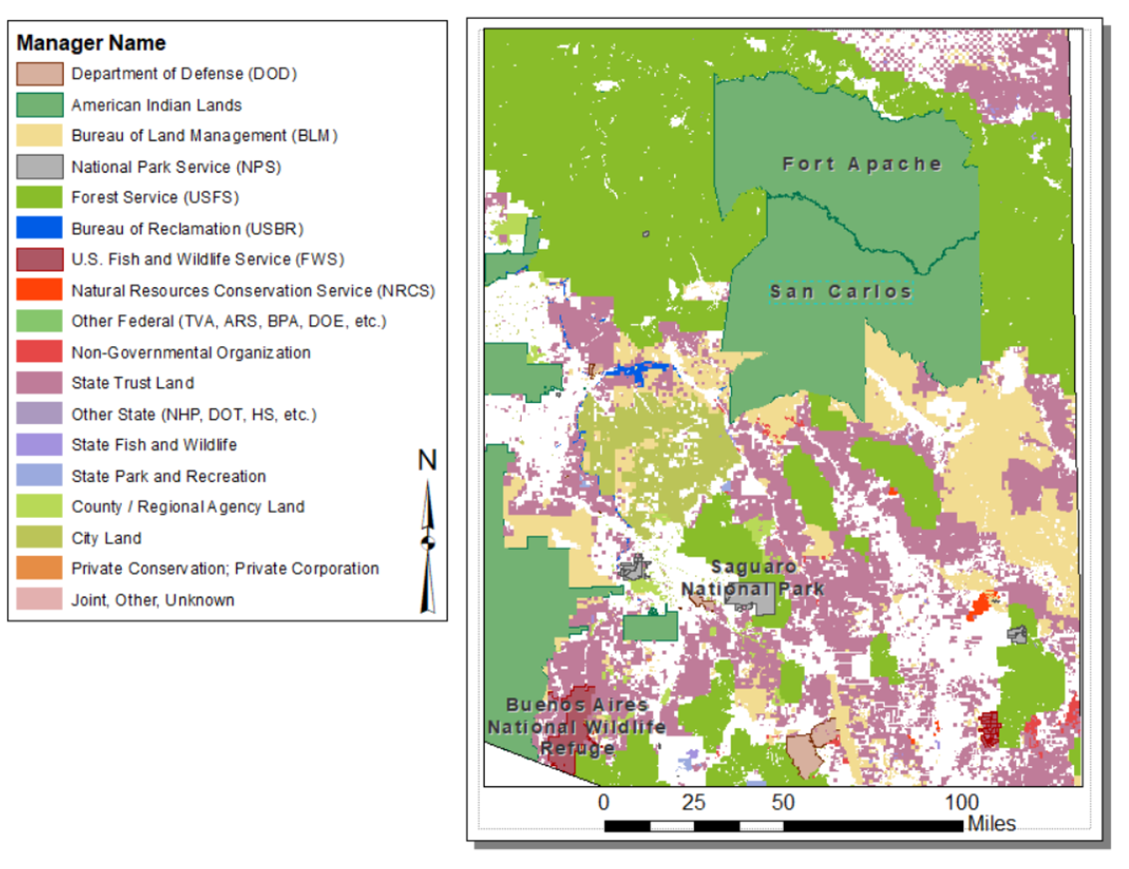 Leadership for Innovation
BIA, U.S. Fish and Wildlife Service (USFWS), and the USGS Fuels programs have worked closely together to test technology and expand new modeling as the foundation of the Innovation Landscape Network concept. Within the southeast Arizona demonstration project (the first "node" in the Innovation Network), the San Carlos Apache Tribe volunteered to host our first "Innovation Landscape Workshop." There were 25 researchers and managers who discussed fire and fuels challenges, trained on new terrestrial laser-based monitoring technology, evaluated next generation fire behavior models, and created a plan for expanding the partnership. This effort will extend to other key DOI landscapes with NPS, BLM, and other Tribal lands.
Terrestrial Laser Scanning
The field portion of the workshop applied a new terrestrial laser scanning monitoring protocol collocated with FEAT/FIREMON Integrated (FFI) plots in a planned prescribed burn. Tribal fuels staff and partners were trained in the use of the laser, and analysis of the scans were presented the next morning. San Carlos will continue to use two lasers provided throughout the monitoring season. Following prescribed burns in the fall, the team will assess post-fire effects.
Figure 1 - Terrestrial Laser scans treatment monitoring plots were taken of ponderosa pine at the Piney Point section of the reservation. These new sampling techniques will be colocated with the robust traditional fire effects monitoring at San Carlos.
3D Landscapes Through FastFuels
The 3D landscape planning tool called FastFuels was also demonstrated by Dr. Russ Parsons (USFS). While default values were used to plan prescribed fires, BIA-funded lidar (or laser imaging, detection and ranging) will be used to update the 1-m3 vegetation maps for the entire reservation. Terrestrial Laser Scanning (TLS) will be used to evaluate surface fuel estimates from this innovative new program.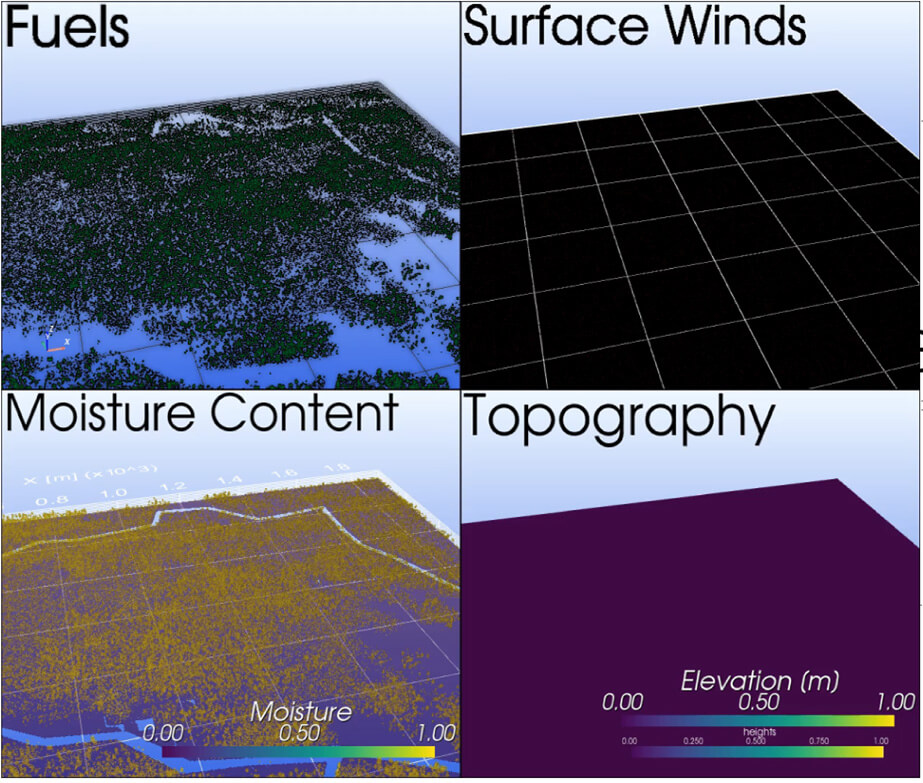 Figure 2 - 3D landscape planning. High resolution fuels (1m3) fuel and topographic default inputs were used to perform initial fire behavior modeling for the focused burn unit at the San Carlos Apache Reservation Shoe Tank burn unit. Monitoring data from terrestial lasers, airborne lasers, and drones will be used to update FastFuels through multiple "on-ramps" that enable next generation fire modeling for fuel treatment evaluations.
Prescribed Fire Planning: QUIC-Fire Model
FastFuels not only maps high resolution vegetation, but it also provides all the critical details to power next generation coupled fire-atmospheric modeling tools, such as QUIC-Fire. Prescribed fires planned by San Carlos fire staff in 2022 at the Shoe Tank Burn Units were modeled with Tribal fire managers at the workshop (Figure 3). These burn units will be run in ensembles on the WIFIRE (Workflows Integrating Collaborative Hazard Sciences) Commons at the University of California San Diego with follow on discussions with San Carlos fire managers for evaluation and input for improvements. WIFIRE Commons enables AI-driven societal and scientific wildland fire application through data and model sharing.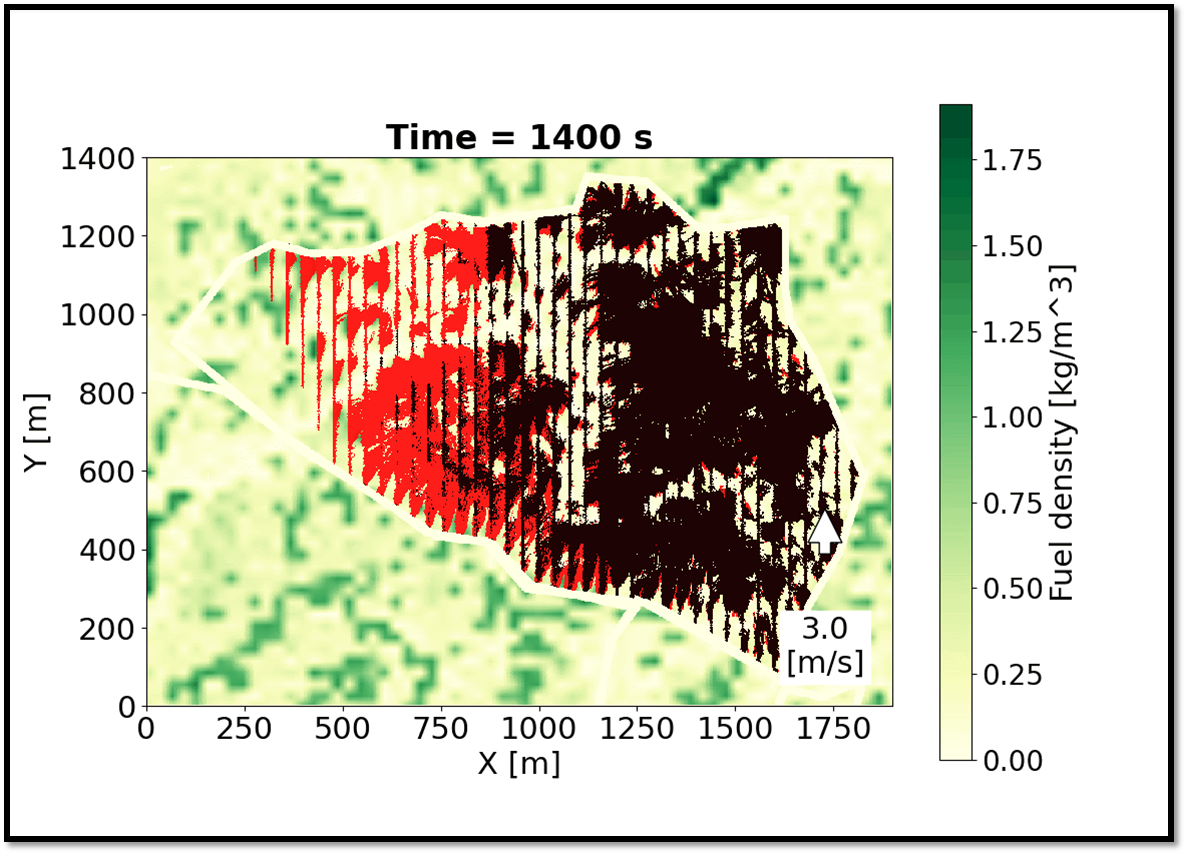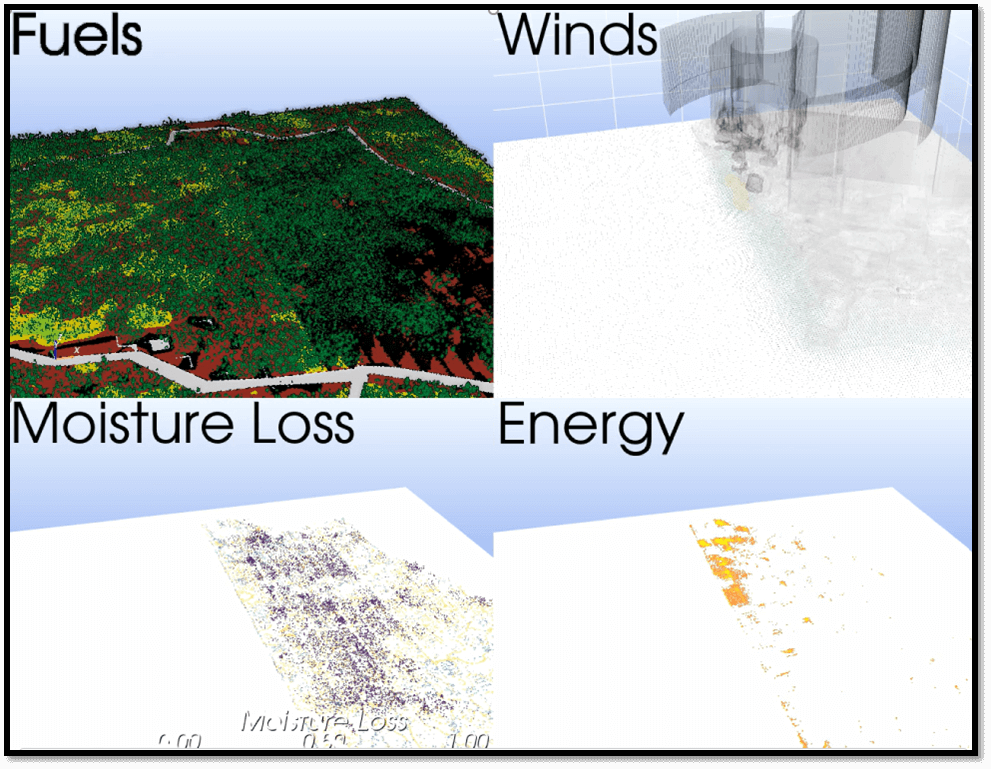 Figure 3 and 4: QUIC-Fire modeling for planned prescribed burns on the San Carlos Apache Reservation was performed on site (with local fire managers by partners at Los Alamos National Laboratory. Modeler will continue to work with tribal managers to evaluate 3D o utputs and visualization (Figure 4) for model outputs and QUIC-Fire ensembles.
Expanding Innovation
The initial QUIC-Fire workshop hosted by the San Carlos Apache Tribe will be leveraged to help scale the demonstration of new fire-atmospheric modeling tools and efficient monitoring of treatment effectiveness. In the coming months, all DOI lands within this demonstration area will be engaged through follow-up workshops and conversations. Already there is growing interest in expanding the Innovation Network to other nodes across the country anchored by DOI lands.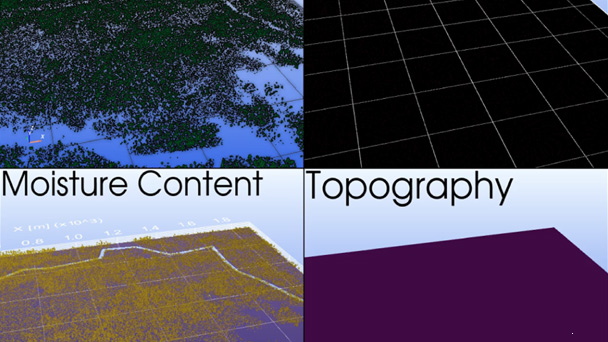 Contact Us
Division of Wildland Fire Management
National Interagency Fire Center, 3383 S. Development Ave
Boise, ID 83705