For Immediate Release:
December 03, 2021
The announcement comes as Secretary Deb Haaland and First Lady Jill Biden are on the Cherokee Nation in Oklahoma today to highlight a new interagency initiative to preserve, protect, and promote the rights and freedom of Native Americans to use, practice, and develop Native languages.
"Preserving Native languages is fundamental to preserving all aspects of Tribal cultures and traditions," said Assistant Secretary – Indian Affairs Bryan Newland. "The Living Languages Grant Program can help sustain Indigenous knowledge that can only be transmitted through Tribal languages. I encourage Tribes interested in developing their language preservation programs to apply under this solicitation."
Native language preservation has for many years been cited by Indigenous leaders as important to their self-preservation, self-determination and sovereignty. Native preservation and language revitalization is a critical priority because languages go to the heart of a Tribe's unique cultural identities, traditions, spiritual beliefs and self-governance.
OIED is administering the LLGP, a competitive discretionary grant program, through its Division of Economic Development. Proposals must be submitted to Grants.gov by March 7, 2022. The solicitation and details regarding the application can be found in the Federal Register here and at Grants.Gov. The office is seeking to fund about 15 to 60 grants ranging in value from approximately $25,000 to $200,000.
While only federally recognized Tribes or Tribal Organizations may apply for LLGP grants, grantees may select or retain for-profit or non-profit Tribal Organizations to perform a grant's scope of work for grant funding to support Tribal programs to document Native languages or build Tribal capacity to create or expand language preservation programs.
Questions about this solicitation may be addressed to Mr. Dennis Wilson, Division of Economic Development Grants Manager, Office of Indian Economic Development - Indian Affairs, U.S. Department of the Interior, at 505-917-3235 or Dennis.wilson@bia.gov.
The Assistant Secretary – Indian Affairs advises the Secretary of the Interior on Indian Affairs policy issues; communicates policy to and oversees the programs of the Bureau of Indian Affairs (BIA), the Bureau of Indian Education (BIE), and the Bureau of Trust Funds Administration (BTFA); provides leadership in consultations with tribes; and serves as the DOI official for intra- and inter-departmental coordination and liaison within the Executive Branch on matters concerning American Indians and Alaska Natives and the federally recognized Tribes in the United States. The Office of Indian Economic Development is located within the AS-IA office.
Indian Affairs' Office of Indian Economic Development (OIED), formerly known as the Office of Indian Energy and Economic Development, supports the economic development of American Indian and Alaska Native (AI/AN) communities by offering access to capital through grant opportunities and loan guarantees, and by providing technical assistance to federally recognized AI/AN Tribes. OIED administers the Living Languages Grant Program through its Division of Economic Development (DED). For more information about OIED's mission and programs, visit the OIED website.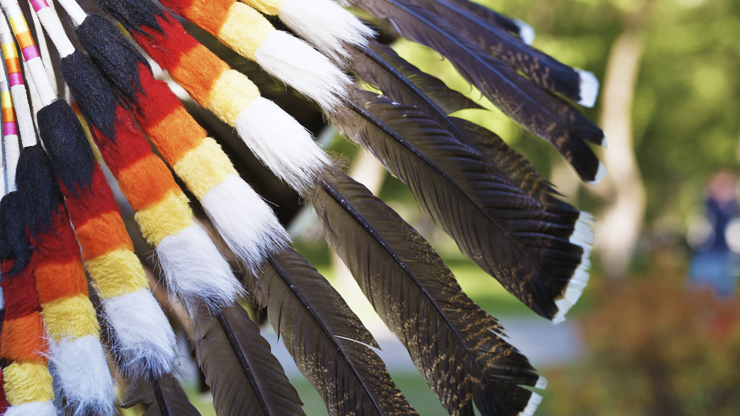 Contact Us
Indian Affairs - MS-4004-MIB 1849 C Street, N.W.
Washington, DC 20240
Hours
Open 8:30 a.m.–4:30 p.m., Monday–Friday.