For Immediate Release:
September 07, 2021
WASHINGTON – The Department of the Interior announced that nearly 3,000 landowners with fractional interests at the Winnebago Reservation have been sent more than $22 million in purchase offers from the Land Buy-Back Program for Tribal Nations. Landowners who received offers have until October 22, 2021, to consider and return accepted offers in the pre-paid postage envelopes provided. 
The Buy-Back Program implements the land consolidation component of the Cobell Settlement, which provided $1.9 billion to consolidate fractional interests in trust or restricted land within a 10-year period set to expire in November 2022. As of Aug. 9, 2021, approximately $106 million remains. To date, the Program has consolidated nearly 12,000 fractional interests and more than 4,200 equivalent acres at the Winnebago Reservation and seeks to build on this prior success.  
"During our return visit to the Winnebago Reservation, the Buy-Back Program has partnered with the Winnebago Tribe of Nebraska to reach our shared goals of promoting informed decision making among landowners and maximizing the consolidation of fractional interests," said Assistant Secretary – Indian Affairs Bryan Newland. "The Program appreciates the Tribe's involvement and commitment to consolidating land to enable more effective land management and increased opportunities for the Tribal community." 
Interests consolidated through the Program are restored to Tribal trust ownership. Program purchases unify reservation lands for Tribal benefit and use, such as economic development, infrastructure, housing, cultural preservation and rights-of-way. 
Various informational tools are available to landowners, who are encouraged to think strategically about their options and carefully consider how to use the funds they receive from selling their land. For example, the Program's website includes: 
detailed frequently asked questions, available at doi.gov/buybackprogram/faq, and 
Landowners can contact the Trust Beneficiary Call Center at 888-678-6836 or TBCCmail@btfa.gov with questions about their land and/or purchase offers, or to request a copy of an appraisal report for any appraised tract in which they have an owner interest. Landowners can also contact their local Bureau of Trust Funds Administration office with additional questions.    
####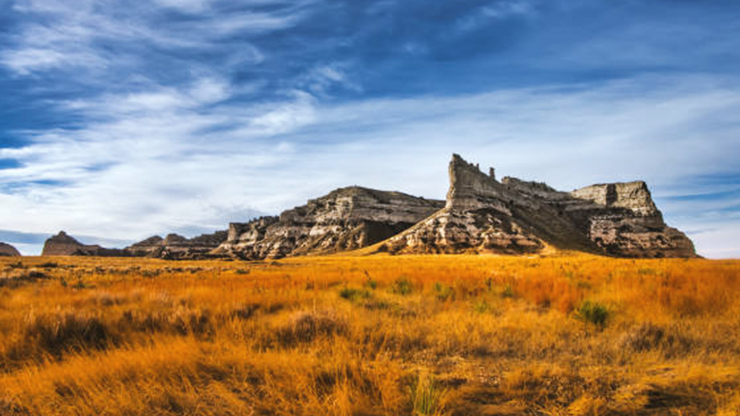 Nebraska landscape
Related Page or Document
Contact Us
Office of the Assistant Secretary – Indian Affairs
1849 C Street, N.W. MS-4660-MIB
Washington, DC 20240
Hours
Open 8:30 a.m.–4:30 p.m., Monday–Friday.