For Immediate Release:
March 07, 2023
SELLS, Ariz. – The Tohono O'odham Nation and the Bureau of Indian Affairs held a ceremony on February 28, 2023, to celebrate the renaming of BIA's administrative agency office as the Tohono O'odham Agency. The event included the unveiling of a new sign at the agency headquarters.
The previous name began as a derogatory term applied by Spanish conquistadors to O'odham people.  Translated as "bean eater," it came from old Castilian Spanish slang and was adopted by the U.S. when it expanded into Arizona.
"This name change reflects the sovereignty of the Tohono O'odham people and aligns with the Department of the Interior's commitment to the removal of derogatory place names," said David Beeksma, superintendent of the BIA Tohono O'odham Agency. "Racist and derogatory geographic names rob people of their dignity, and make it difficult to have a positive nation-to-nation relationship with Tribes."
Mary Lopez, a member of the Tohono O'odham Nation Legislative Council expressed appreciation, saying "the event was an important, and historic one, that marked the growing respect between our peoples. The BIA said they would support us with this, and they kept their word."
"Seeing the old name every day bothered me. It felt like people didn't know or care how we felt about it. Now it feels different, like we really are starting something new," said Tohono O'odham Agency Facility Manager Isaac Jose, an enrolled member of the Tohono O'odham Nation who has worked for the BIA for 25 years.
                                                                                                                            ###
The Bureau of Indian Affairs directly administers and funds Tribally operated infrastructure, law enforcement and justice, social services (including child welfare), Tribal governance, and trust land and natural and energy resources management programs for the Nation's federally recognized American Indian and Alaska Native Tribes through four offices: Indian Services, Justice Services, Trust Services and Field Operations.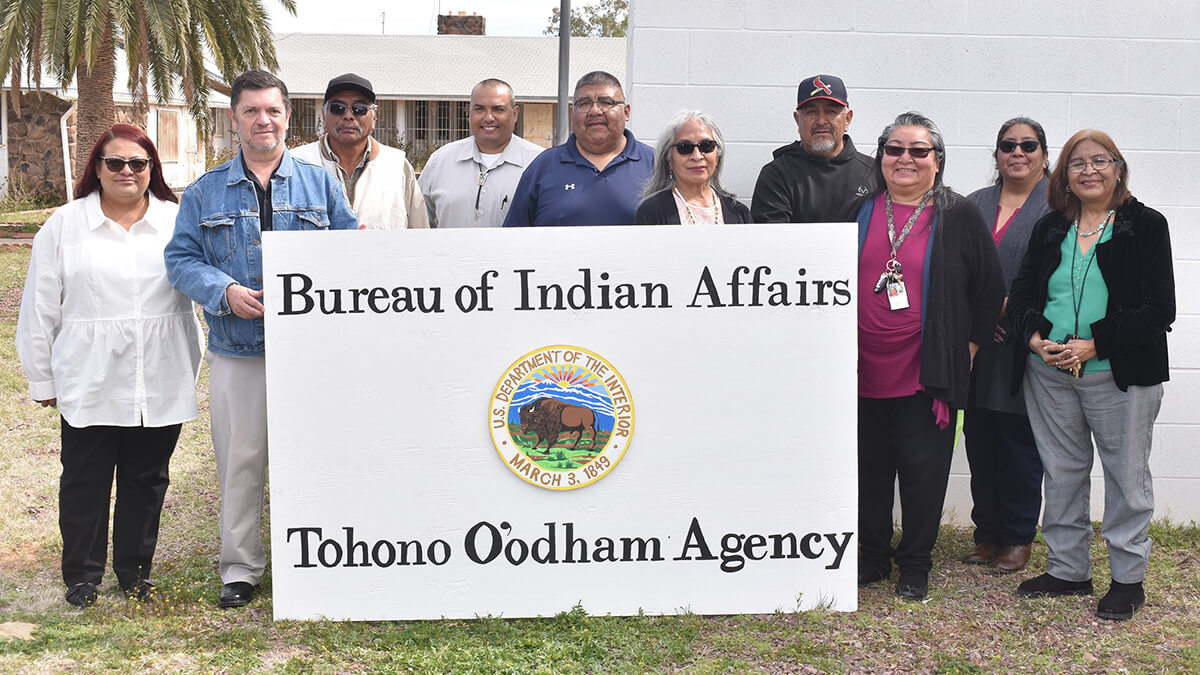 Contact Us
Indian Affairs - Office of Public Affairs
1849 C Street NW, MS-4660 MIB
Washington, DC 20240
Hours
Open 8:30 a.m.–4:30 p.m., Monday–Friday.