For Immediate Release:
December 15, 2022
GALLUP, NM - The Bureau of Indian Affairs, Navajo Regional Office has released its Record of Decision for the Navajo Nation Integrated Weed Management Plan, which will be used to provide a variety of recommended techniques and approaches for managing and controlling noxious/invasive weed species across the Nation.
Based on the analysis presented in the Final Programmatic Environmental Impact Statement, the BIA has selected Alternative 2 for its integrated weed management plan. This alternative provides guidance on controlling noxious weed species using manual, mechanical, chemical, biological, and cultural control methods.
"I am proud of this plan as it is a product that shows what working in partnership with the Navajo Nation, US Environmental Protection Agency, and U.S. Fish and Wildlife Service can produce," said Gregory C. Mehojah, BIA Navajo Regional Director. "Because of these leading experts, we are better positioned to prevent, control, reduce, and eliminate the detrimental impacts of weed infestations throughout the Navajo Nation, which upholds our trust responsibility with integrity."
"A key feature of this plan that is equally important to the Navajo Nation is that it provides stronger requirements for the BIA and others to coordinate with our communities, Tribal programs, and neighboring federal agencies when planning and implementing weed management projects," said Navajo Nation President Jonathan Nez. "It also authorizes new treatments of noxious weed infestations throughout the Nation, allowing a broader application for treatments. This will be a partnership at every stage of implementation."
While the number of infestations and amount of acreage treated will be determined by annual funding allocations, the potential impacts on surface and ground water, soils, air, environmental justice considerations, cultural and historic resources, biological resources, public health, resource use, and socioeconomics will be considered before any future treatments are applied.
The public is invited to view the Navajo Nation Integrated Weed Management Plan, the Record of Decision, and a Project factsheet online at the BIA Navajo Region's website at: https://www.bia.gov/regional-offices/navajo-region
                                                                                                     # # # 
The Bureau of Indian Affairs directly administers and funds Tribally operated infrastructure, law enforcement and justice, social services (including child welfare), Tribal governance, and trust land and natural and energy resources management programs for the Nation's federally recognized American Indian and Alaska Native Tribes through four offices: Indian Services, Justice Services, Trust Services and Field Operations.
BIA Navajo Regional Office employees work to enhance the quality of life, facilitate economic opportunity, carry out the responsibility to protect and improve the trust assets of the Navajo Nation and individual American Indians.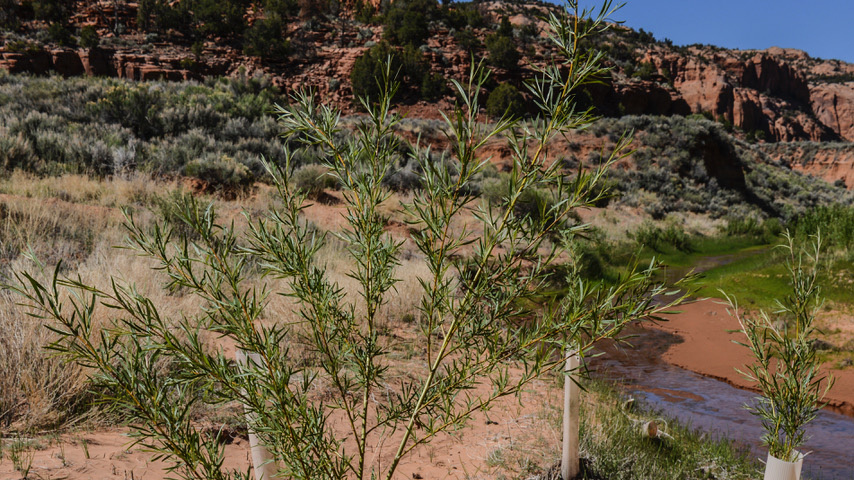 Contact Us
Indian Affairs - Office of Public Affairs
1849 C Street NW, MS-4660 MIB
Washington, DC 20240
Hours
Open 8:30 a.m.–4:30 p.m., Monday–Friday.