For Immediate Release:
September 24, 2021
WASHINGTON – The Bureau of Indian Affairs (BIA) announced today its Fiscal Year 2021 Tribal Climate Resilience Program (TCRP) funding awards providing more than $13.84 million to dozens of American Indian and Alaska Native (AIAN) Tribal Nations and organizations to support their climate adaptation planning, ocean and coastal management planning, capacity building, and relocation, managed retreat, and protect-in-place planning for climate risks. The grants were awarded September 9, 2021. 
The 135 awards directly fund 79 Tribes and 13 Tribal organizations while supporting additional Tribes through cooperative planning, information-sharing, and planning tools. The Tribally designed and delivered training and awards are expected to benefit nearly 255,000 AI/AN people. In addition, the adaptation planning and data development awards are estimated to benefit over 444,000 AI/AN people, and the ocean and coastal work funding is estimated to benefit almost 55,000 AI/AN people. The list of awardees can be found here
"Climate change is being most keenly felt in Tribal communities throughout Indian Country and in the unique coastal and interior environments across the state of Alaska, which are home to thousands of Alaska Native people," said Assistant Secretary – Indian Affairs Bryan Newland. "President's Biden's Executive Order on the climate crisis has strengthened our mission to aid the Tribal nations we serve in their efforts to build resilience to the threat climate change has had, and continues to have, on their very existence. We will do all we can to support those efforts, and the BIA's Tribal Climate Resilience Program is one example of that commitment." 
"This funding is part of our on-going commitment to support Tribes in managing and adapting to a changing climate," said Bureau of Indian Affairs Director Darryl LaCounte. "The development of Tribally designed training, adaptation plans and assessments, and data and tools will support and empower Tribal managers as they face environmental and other impacts that are increasing in severity and frequency due to climate change." 
This funding would supplement historic investments from the Bipartisan Infrastructure Deal, which includes a $466 million investment for the Bureau of Indian Affairs, including for transition and relocation assistance to support community-led transitions. Secretary Haaland discussed the proposed investments in a recent trip to Tribal communities in Washington, where she highlighted the Deal's $216 million in funding for Tribal climate resilience, adaptation and community relocation planning, design and implementation of projects which address the varying climate challenges facing Tribal communities across the country; and $250 million for construction, repair, improvement and maintenance of irrigation and power systems, safety of dams, water sanitation and other facilities. 
The 2021 solicitation generated 200 Tribal proposals requesting almost $22.2 million. This year the BIA was able to award just over 62% of requested funding and reached 67% of the number of proposals submitted by Tribes and Tribal organizations. The awards build on sustained BIA support for climate adaptation and ocean and coastal management that started in 2011. Between 2011 and 2021, the BIA TCRP has awarded over $74.67 million to Tribes and intertribal organizations through 704 awards out of a total funding request of $126.4 million. 
Notable this year was the renewal of support for the next generation of Tribal leaders, scientists, and land and water stewards through funding categories to support Tribal internships and Tribal youth engagement. This year, the BIA TCRP funded eight awards for Tribal internships at $348,608, which will support 21 Tribal students, and nine awards for Tribal youth engagement at $412,192, which will support climate and STEM programming for over 10,700 Tribal K-12 students. 
This is the second year of support specifically for Alaska Native Tribal villages and communities that are facing relocation, managed retreat, and protect-in-place decisions due to threats from melting sea ice, degrading permafrost, exacerbated coastal and riverine erosion, extreme precipitation, flooding, and other related impacts. The BIA TCRP funded awards to 15 Alaska Native villages and two Tribal nations in the Lower 48 states. This funding is estimated to benefit over 13,000 AI/AN people confronted by these risks.  
In addition to direct support for adaptation planning, the BIA provides Tribal managers with access to information and tools. As of 2021, there are eight Tribal Climate Resilience Liaisons, seven of which are supported by the TCRP. Covering the BIA's 12 regions, the liaisons' focus is on providing technical support to Tribes using data and exchanging information. Tribal liaisons also connect Tribal climate resilience needs and priorities with the science and expertise available at the Department of the Interior's Climate Adaptation Science Centers.   
The Assistant Secretary – Indian Affairs advises the Secretary of the Interior on Indian Affairs policy issues; communicates policy to and oversees the programs of the Bureau of Indian Affairs (BIA), the Bureau of Indian Education (BIE), and the Bureau of Trust Funds Administration (BTFA); provides leadership in consultations with tribes; and serves as the DOI official for intra- and inter-departmental coordination and liaison within the Executive Branch on matters concerning American Indians and Alaska Natives and the federally-recognized Tribes in the United States.  
The BIA directly administers and funds Tribally operated infrastructure, law enforcement and justice, social services (including child welfare), Tribal governance, and trust land and natural and energy resources management programs for the nation's federally recognized American Indian and Alaska Native Tribes through four offices: Indian Services, Justice Services, Trust Services, and Field Operations. Visit the Office of Trust Services' Tribal Climate Resilience Program web page for more information about its activities and the 2021 TCRP grant awards. 
####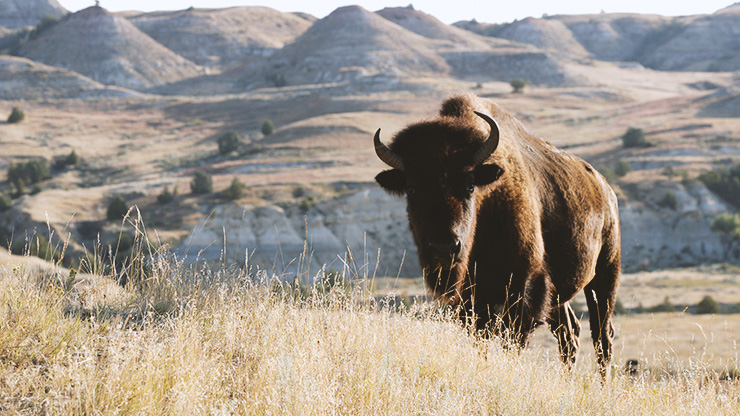 Bison in the plains.
Contact Us
Office of the Assistant Secretary – Indian Affairs
1849 C Street, N.W. MS-4660-MIB
Washington, DC 20240
Hours
Open 8:30 a.m.–4:30 p.m., Monday–Friday.