For Immediate Release:
February 09, 2022
Increase sought due to rising operational and regional energy costs over past 16 years
COOLIDGE, Ariz. – The Bureau of Indian Affairs announced today that, due to increased costs of delivering electrical utility service, the San Carlos Irrigation Project in Arizona is proposing an increase in electricity rates, effective June 1, 2022. This will be the first rate increase for San Carlos Irrigation Project Power Division customers in 16 years.
"The San Carlos Irrigation Project's proposed rate increase is one that must be considered given the last rate increase was 16 years ago and operating costs have continued to rise," said BIA Director Darryl LaCounte. "The Project is the sole provider of electricity to Indian and non-Indian customers in some of the communities it serves, and this proposed rate increase will help us continue to meet our power obligations to them."
The proposed increase was published today in the Federal Register. BIA will hold a series of meetings to discuss the proposal with stakeholders, including an online public comment meeting. Affected parties have 60 days from the date of publication to comment on the proposal.
The Project's Power Division relies only on customer collections, not congressional appropriations, for all its costs. The proposal is based on a cost-of-service study. The proposed rate increase will support routine operating expenses and replenish emergency reserves, which were depleted by large, unexpected regional power supply costs last year.
The San Carlos Irrigation Project Power Division supplies electricity for residential, governmental, irrigation, commercial and industrial customers in Gila, Maricopa, Pima and Pinal counties. Approximately 83% of the Project's customers are non-Indians. The customers are located in 10 Arizona communities, including those within the San Carlos and Gila River Indian Reservations. Residential customers, who make up most users, will see rate increases of 5% under the proposal. Commercial, industrial, and irrigation customers will see rate increases of 15% to 39.6%.
The bureau assesses electric power rates to customers in accordance with federal regulations for reimbursement to its operation and maintenance costs funds.
Public Meeting: The virtual public meeting will be held on March 3, 2022, at 5 p.m. MST. Please register in advance at: zoom.us/webinar/register/WN_Eic1E73-RpGTYIhEPoWEvQ. The purpose of the public meeting will be to answer questions about the proposed rate increase.
Bureau of Indian Affairs directly administers and funds Tribally operated infrastructure, law enforcement and justice, social services (including child welfare), Tribal governance, and trust land and natural and energy resources management programs for the nation's federally recognized American Indian and Alaska Native Tribes through four offices: Indian Services, Justice Services, Trust Services and Field Operations. The Office of Trust Services' Branch of Irrigation and Power administers the BIA's regulations for electric power utilities. For more information, visit the BIP web page.
####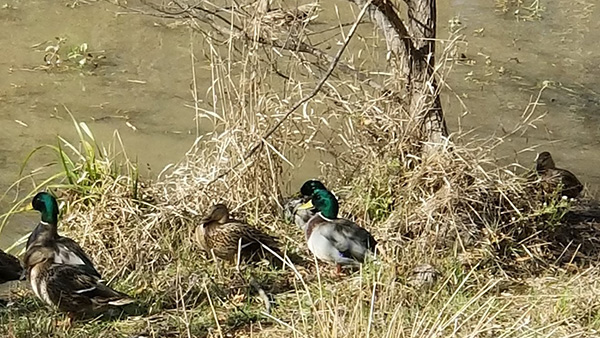 Ducks in nature
Contact Us
Indian Affairs - Public Affairs
1849 C Street NW MS-4660 MIB
Washington, DC 20240
Hours
8:30 a.m. - 4:30 p.m. (Monday-Friday)