For Immediate Release:
January 08, 2021
WASHINGTON – Assistant Secretary – Indian Affairs Tara Katuk Sweeney today announced proposed changes to regulations put in place in 2008 that govern the probating of trust and restricted property belonging to individual American Indians and Alaska Natives.  The proposed changes would streamline Department of the Interior's current process.   
Indian Affairs will be hosting two virtual tribal consultation sessions on the proposed rule and invites tribal representatives to participate.  Information on dates and how to participate are posted on its Office of Regulatory Affairs and Collaborative Action's (RACA) website.   
"We understand the financial and emotional toll open probates take on families.  These updates will help us to distribute property to heirs and close probate cases more quickly, thereby providing closure to families during a difficult time," said Assistant Secretary Sweeney.  "The proposed updates to the current probate process are another example of how we are bringing greater efficiencies to the Bureau of Indian Affairs' administrative processes." 
The Department probates thousands of estates each year for American Indian and Alaska Native individuals who own trust or restricted property.  Each open probate has the potential to create ripple effects of uncertainty as heirs and devisees become decedents themselves.  The proposed rule announced today will improve clarity to reduce delays and streamline probate processes so that estate property can be distributed to heirs and devisees more expeditiously.  
This proposed rule addresses input received in response to an advance Notice of Proposed Rulemaking (ANPRM), which the Department published in 2019 and identified various areas where improvements could be made to the current probate regulations.  The current regulations were put into place in 2008, shortly after the enactment of the American Indian Probate Reform Act (AIPRA).  
The Assistant Secretary – Indian Affairs advises the Secretary of the Interior on Indian Affairs policy issues; communicates policy to and oversees the programs of the BIA, BIE and BTFA; provides leadership in consultations with tribes; and serves as the DOI official for intra- and inter-departmental coordination and liaison within the Executive Branch on Indian matters. 
The Indian Affairs Office of Regulatory Affairs and Collaborative Action (RACA), formerly known as the Office of Regulatory Management (ORM), is responsible for a broad range of regulatory functions that involve collaboration with all Indian Affairs (IA) bureaus, offices, tribal partners and other stakeholders, including: facilitating IA's compliance with the Administrative Procedures Act, Privacy Act, and Paperwork Reduction Act; developing and revising regulations to address statutory requirements and IA program issues; serving as the Department's regulatory contact for IA; and managing the Federal Register notice process for IA.  RACA is also responsible for managing IA's Directives System, including providing templates, guidance, and assistance to programs developing and/or updating policies and procedures.  Additionally, RACA provides oversight, assistance, and implementation of the CORE PLUS dispute resolution program within Indian Affairs. 
####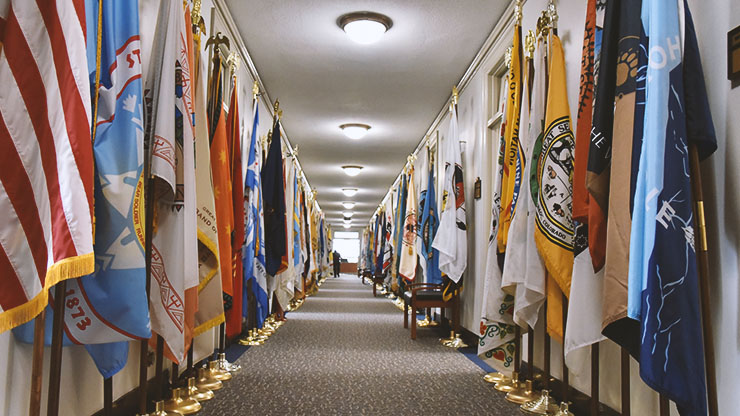 Hall of Flags
Contact Us
1849 C St., N.W., MS-4004-MIB
Washington, DC 20240
Hours
Open 8:30 a.m.–4:30 p.m., Monday–Friday.