About the Webinar
Learn about available Bureau of Indian Affairs Branch of Tribal Climate Resilience funding to support Tribal adaptation planning and preparedness, capacity building, youth and implementation activities. The Annual Awards Program seeks to help Tribes address climate change impacts, ocean and coastal resource management, and relocation, managed retreat, and protect-in-place issues and decision-making processes.
NEW! Recorded Webinar now available.
View the FY23 Annual Awards Program FAQ Webinar.
Additional presentation materials are coming soon.
Event Details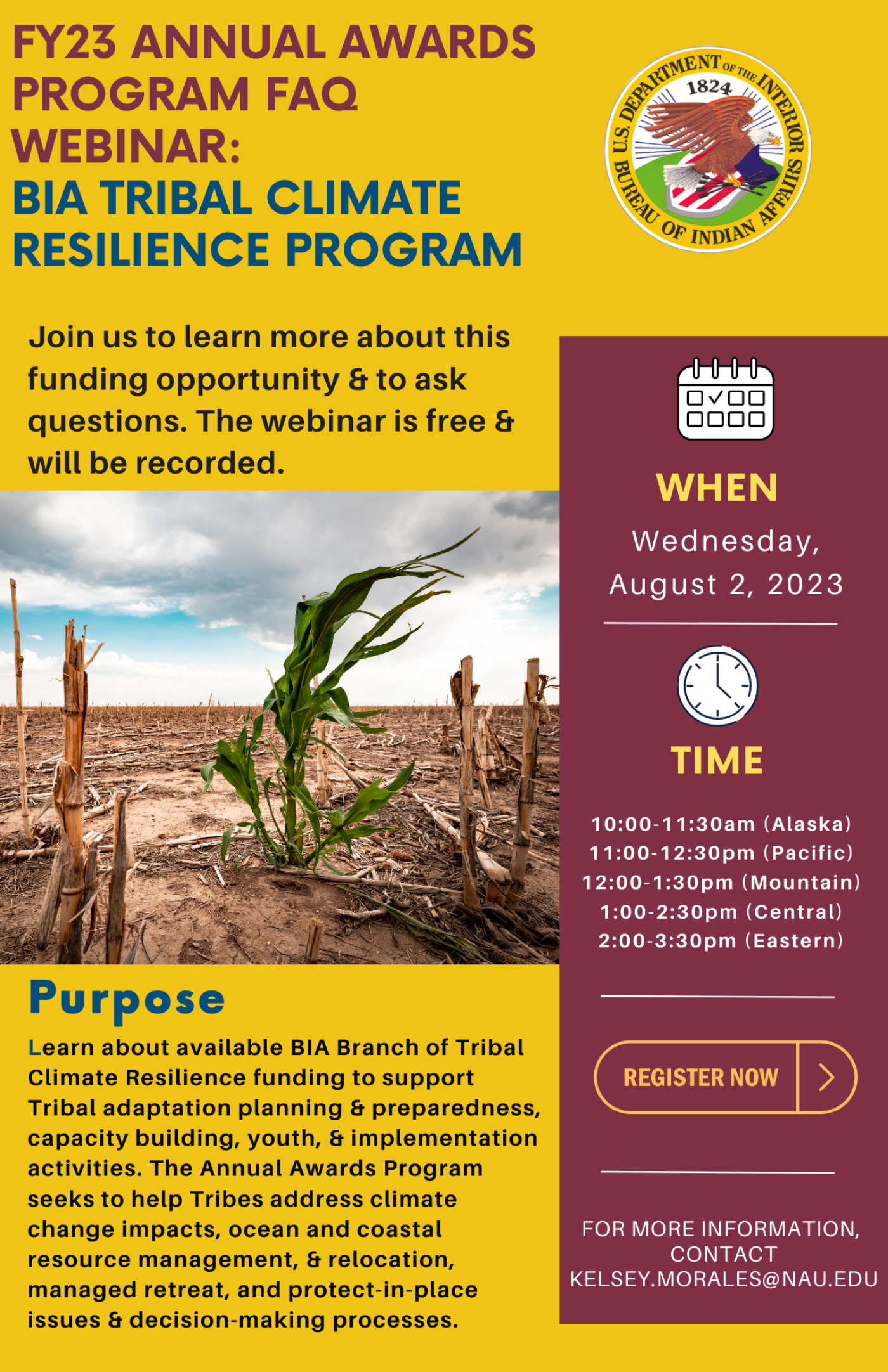 Additional Information
Related Information
Contact Us
Branch of Tribal Climate Resilience
1001 Indian School Rd NW
Albuquerque, NM 87104
Open 8:30 a.m.–4:30 p.m., Monday–Friday.