For BIE School Reopening Guidance, visit the Bureau of Indian Education website. 
The U.S. Department of the Interior (DOI) is actively involved in supporting the Federal response to COVID-19, including collaboration with federal agencies including the U.S. Departments of Health and Human Services (HHS), Education (ED) and Agriculture (USDA), as well as the Centers for Disease Control and Prevention (CDC).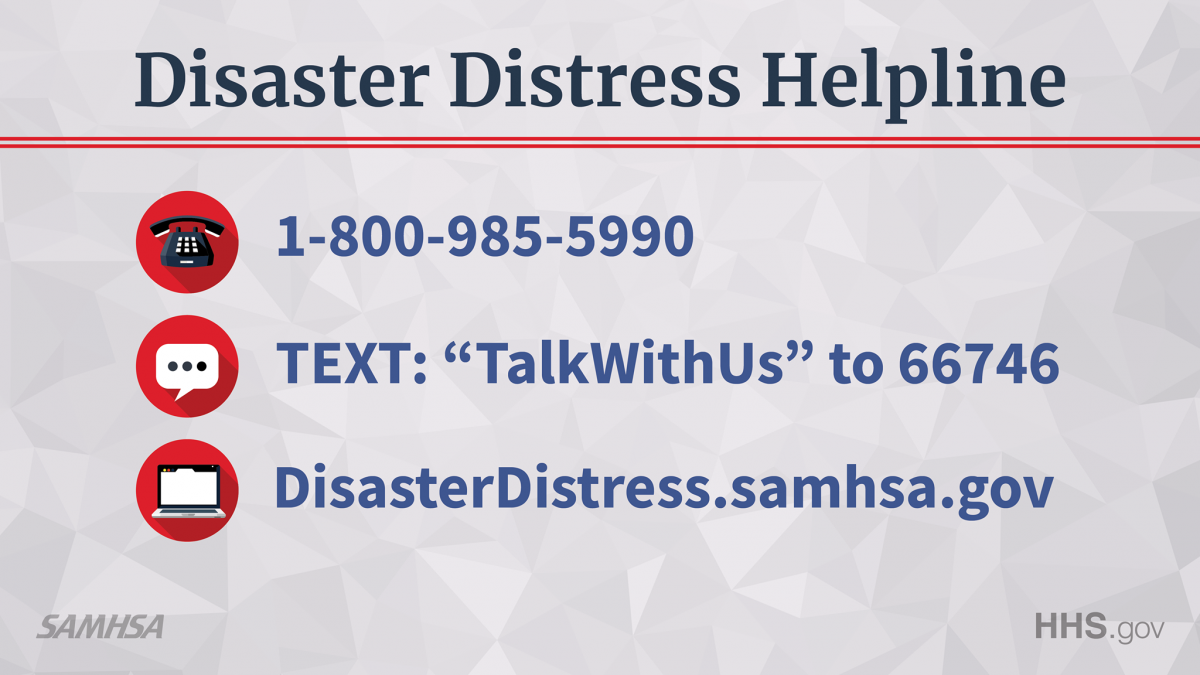 On March 14, the BIE sent guidance and the communications protocol regarding the closure of a BIE funded school location due to risks posed by COVID-19 that create facility conditions that may constitute an immediate hazard to health and safety to school administrators. This guidance is specific to BIE and does not apply to existing DOI or Indian Affairs (IA) policies and guidance. Established closure procedures allow for timely response, efficient and accurate communication, organized operations, and the proper allocation of time and resources.  
There is no higher priority than protecting the safety of our students, employees and communities. There are a number of resources we request administrators, parents and students to review. These includes:
BIE closure of Bureau Operated schools and Off Reservation Boarding Schools are approved on a case by case basis to match local and state needs and closure letters to administrators, parents and tribal leaders. 
School  Maintenance and Security Guidance
The Bureau of Indian Education (BIE) must remain committed to maintaining the physical structures and school environments in a safe, clean, secure and healthy manner in the further interest of students and for community safety. The guidance is provided, as a minimum, list of duties and responsibilities for securing and maintaining unoccupied buildings.
As of March 23, all 185 BIE schools are closed.
| | | | | |
| --- | --- | --- | --- | --- |
| Closed | State | Reservation Name | Tribe | SCHOOL NAME |
| Closed | AZ | Navajo | Navajo Nation | Black Mesa Community School |
| Closed | AZ | Gila River | Gila River Indian Community | Blackwater Community School |
| Closed | AZ | Gila River | Gila River Indian Community | Casa Blanca Community School |
| Closed | AZ | Navajo | Navajo Nation | Chilchinbeto Community School |
| Closed | AZ | Navajo | Navajo Nation | Cottonwood Day School |
| Closed | AZ | Navajo | Navajo Nation | Cove Day School |
| Closed | AZ | Navajo | Navajo Nation | Dennehotso Boarding School |
| Closed | AZ | Navajo | Navajo Nation | Dilcon Community School |
| Closed | AZ | White Mountain Apache | White Mountain Apache | Dishchii'bikoh Community School (Cibecue) |
| Closed | AZ | Hopi | Hopi Tribe | First Mesa Elementary School |
| Closed | AZ | Gila River | Gila River Indian Community | Gila Crossing Community School |
| Closed | AZ | Navajo | Navajo Nation | Greasewood Springs Community School, Inc. |
| Closed | AZ | Navajo | Navajo Nation | Greyhills Academy High School |
| Closed | AZ | Havasupai | Havasupai | Havasupai Elementary School |
| Closed | AZ | Hopi | Hopi Tribe | Hopi Day School |
| Closed | AZ | Hopi | Hopi Tribe | Hopi Jr/Sr High School |
| Closed | AZ | Hopi | Hopi Tribe | Hotevilla Bacavi Community School |
| Closed | AZ | Navajo | Navajo Nation | Hunters Point Boarding School |
| Closed | AZ | Navajo | Navajo Nation | Jeehdeez'a Academy, Inc. |
| Closed | AZ | White Mountain Apache | White Mountain Apache | John F. Kennedy Day School |
| Closed | AZ | Navajo | Navajo Nation | Kaibeto Boarding School |
| Closed | AZ | Navajo | Navajo Nation | Kayenta Community School |
| Closed | AZ | Hopi | Hopi Tribe | Keams Canyon Elementary School |
| Closed | AZ | Navajo | Navajo Nation | Kin Dah Lichi'i Olta |
| Closed | AZ | Navajo | Navajo Nation | KinLani Bordertown Dormitory |
| Closed | AZ | Navajo | Navajo Nation | Leupp School, Inc. |
| Closed | AZ | Navajo | Navajo Nation | Little Singer Community School |
| Closed | AZ | Navajo | Navajo Nation | Lukachukai Community School |
| Closed | AZ | Navajo | Navajo Nation | Many Farms Community School |
| Closed | AZ | Navajo | Navajo Nation | Many Farms High School |
| Closed | AZ | Hopi | Hopi Tribe | Moencopi Day School |
| Closed | AZ | Navajo | Navajo Nation | NaaTsis'Aan |
| Closed | AZ | Navajo | Navajo Nation | Nazlini Community School |
| Closed | AZ | Navajo | Navajo Nation | Pine Springs Day School |
| Closed | AZ | Navajo | Navajo Nation | Pinon Community School |
| Closed | AZ | Navajo | Navajo Nation | Red Rock Day School |
| Closed | AZ | Navajo | Navajo Nation | Rock Point Community School |
| Closed | AZ | Navajo | Navajo Nation | Rocky Ridge Boarding School |
| Closed | AZ | Navajo | Navajo Nation | Rough Rock Community School |
| Closed | AZ | Salt River | Salt River Pima Maricopa Indian Community | Salt River Elementary School |
| Closed | AZ | Tohono O'odham | Tohono O'odham | San Simon School |
| Closed | AZ | Tohono O'odham | Tohono O'odham | Santa Rosa Day School |
| Closed | AZ | Tohono O'odham | Tohono O'odham | Santa Rosa Ranch School |
| Closed | AZ | Navajo | Navajo Nation | Seba Dalkai Boarding School |
| Closed | AZ | Hopi | Hopi Tribe | Second Mesa Day School |
| Closed | AZ | Navajo | Navajo Nation | Shonto Preparatory School |
| Closed | AZ | White Mountain Apache | White Mountain Apache | Theodore Roosevelt School |
| Closed | AZ | Navajo | Navajo Nation | T'iis Nazbas Community School |
| Closed | AZ | Navajo | Navajo Nation | T'iisyaakin Residential Hall (Holbrook) |
| Closed | AZ | Tohono O'odham | Tohono O'odham | Tohono O'odham High School |
| Closed | AZ | Navajo | Navajo Nation | Tonalea (Red Lake) Day School |
| Closed | AZ | Navajo | Navajo Nation | Tuba City Boarding School |
| Closed | AZ | Navajo | Navajo Nation | Wide Ruins Community School |
| Closed | AZ | Navajo | Navajo Nation | Winslow Residential Hall |
| Closed | CA | Soboba | Soboba Band of Luiseno Indians | Noli School |
| Closed | CA | Off Reservation |   | Sherman Indian High School |
| Closed | FL | Seminole | Seminole | Ahfachkee Day School |
| Closed | FL | Miccosukee | Miccosukee | Miccosukee Indian School |
| Closed | IA | Sac & Fox of Iowa | Sac & Fox of Iowa | Meskwaki Settlement School |
| Closed | ID | Coeur d'Alene | Coeur d'Alene | Coeur d'Alene Tribal School |
| Closed | ID | Ft Hall | Shoshone Bannock Tribes | Shoshone-Bannock School District No, 512 |
| Closed | KS | Kickapoo of Kansas | Kickapoo Tribe of Kansas | Kickapoo Nation School |
| Closed | LA | Chitimacha | Chitimacha Tribe | Chitimacha Tribal School |
| Closed | ME | Passamaquoddy | Passamaquoddy Tribe | Beatrice Rafferty School |
| Closed | ME | Penobscot Tribe of Maine | Penobscot Tribe of Maine | Indian Island School |
| Closed | ME | Passamaquoddy | Passamaquoddy Tribe | Indian Township School |
| Closed | MI | Hannahville | Hannahville Indian Tribe | Hannahville Indian School |
| Closed | MI | Sault Ste. Marie | Sault Ste. Marie Tribe | Joseph K. Lumsden Bahweting Anishnabe School |
| Closed | MN | Leech Lake | Leech Lake Band of Ojibwe | Bug-O-Nay-Ge-Shig School |
| Closed | MN | White Earth | White Earth Ojibwe Tribe | Circle of Life Survival School |
| Closed | MN | Fond du Luc | Fond du Luc Band of Lake Superior Chippewa | Fond du Lac Ojibwe School |
| Closed | MN | Mille Lacs | Mille Lacs Band of Ojibwe | Nay-Ah-Shing School |
| Closed | MS | Mississippi Choctaw | Mississippi Choctaw | Choctaw Central High School |
| Closed | MS | Mississippi Choctaw | Mississippi Choctaw | Choctaw Central Middle School |
| Closed | MS | Mississippi Choctaw | Mississippi Choctaw | Choctaw/Bogue Chitto Elementary School |
| Closed | MS | Mississippi Choctaw | Mississippi Choctaw | Conehatta Elementary School |
| Closed | MS | Mississippi Choctaw | Mississippi Choctaw | Pearl River Elementary School |
| Closed | MS | Mississippi Choctaw | Mississippi Choctaw | Red Water Elementary School |
| Closed | MS | Mississippi Choctaw | Mississippi Choctaw | Standing Pine Elementary School |
| Closed | MS | Mississippi Choctaw | Mississippi Choctaw | Tucker Elementary School |
| Closed | MT | Blackfeet | Blackfeet Nation | Blackfeet Dormitory |
| Closed | MT | Northern Cheyenne | Northern Cheyenne Nation | Northern Cheyenne Tribal School |
| Closed | MT | Flat Head | Flat Head Indian Reservation | Two Eagle River School |
| Closed | NC | North Carolina Cherokee | Eastern Band of Cherokee | Cherokee Central Elementary /High School |
| Closed | ND | Off Reservation |   | Circle of Nations |
| Closed | ND | Turtle Mountain | Turtle Mountain | Dunseith Day School |
| Closed | ND | Fort Berthold | Three Affiliated Tribes | Mandaree Day School |
| Closed | ND | Turtle Mountain | Turtle Mountain | Ojibwa Indian School |
| Closed | ND | Standing Rock | Standing Rock | Standing Rock Community School |
| Closed | ND | Spirit Lake | Spirit Lake Tribe | Tate Topa Tribal School |
| Closed | ND | Off Reservation |   | Theodore Jamerson Elementary School |
| Closed | ND | Turtle Mountain | Turtle Mountain | Turtle Mountain Elementary /Middle School |
| Closed | ND | Turtle Mountain | Turtle Mountain | Turtle Mountain High School |
| Closed | ND | Fort Berthold | Three Affiliated Tribes | Twin Buttes Day School |
| Closed | ND | Fort Berthold | Three Affiliated Tribes | White Shield School |
| Closed | NM | Navajo | Navajo Nation | Alamo Navajo Community School |
| Closed | NM | Navajo | Navajo Nation | Atsá Biyáázh Community School |
| Closed | NM | Navajo | Navajo Nation | Baca/Dlo'ay Azhi Community School |
| Closed | NM | Navajo | Navajo Nation | Beclabito Day School |
| Closed | NM | Navajo | Navajo Nation | Bread Springs Day School |
| Closed | NM | Navajo | Navajo Nation | Chi Chil'tah Community School |
| Closed | NM | Navajo | Navajo Nation | Ch'ooshgai Community School |
| Closed | NM | Navajo | Navajo Nation | Crystal Boarding School |
| Closed | NM | Navajo | Navajo Nation | Dibe Yazhi Habitiin Olta', Inc. (Borrego Pass ) |
| Closed | NM | Navajo | Navajo Nation | Dzilth-Na-O-Dith-Hle Community School |
| Closed | NM | Navajo | Navajo Nation | Hanáádlį Community School/Dormitory, Inc. |
| Closed | NM | Pueblo of Isleta | Pueblo of Isleta | Isleta Elementary School |
| Closed | NM | Pueblo of Jemez | Pueblo of Jemez | Jemez Day School |
| Closed | NM | Jicarilla Apache | Jicarilla Apache | Jicarilla Dormitory |
| Closed | NM | Pueblo of Santa Clara | Pueblo of Santa Clara | Kha'p'o Community School; Santa Clara Day School |
| Closed | NM | Navajo | Navajo Nation | Kinteel Residential Academy (Aztec Dorm) |
| Closed | NM | Pueblo of Laguna | Pueblo of Laguna | Laguna Elementary / Middle School |
| Closed | NM | Navajo | Navajo Nation | Lake Valley Navajo School |
| Closed | NM | Navajo | Navajo Nation | Mariano Lake Community School |
| Closed | NM | Mescalero Apache | Mescalero Apache | Mescalero Apache School |
| Closed | NM | Navajo | Navajo Nation | Na'Neelzhiin Ji'Olta (Torreon) |
| Closed | NM | Navajo | Navajo Nation | Navajo Preparatory School |
| Closed | NM | Navajo | Navajo Nation | Nenahnezad Community School |
| Closed | NM | Pueblo of Ohkay Owingeh | Pueblo of Ohkay Owingeh | Ohkay Owingeh Community School |
| Closed | NM | Navajo | Navajo Nation | Ojo Encino Day School |
| Closed | NM | Navajo | Navajo Nation | Pine Hill Schools |
| Closed | NM | Navajo | Navajo Nation | Pueblo Pintado Community School |
| Closed | NM | Pueblo of San Felipe | Pueblo of San Felipe | San Felipe Pueblo Elementary School |
| Closed | NM | Pueblo of San Ildefonso | Pueblo of San Ildefonso | San Ildefonso Day School |
| Closed | NM | Navajo | Navajo Nation | Sanostee Day School |
| Closed | NM | Off Reservation |   | Santa Fe Indian School |
| Closed | NM | Navajo | Navajo Nation | Shiprock Northwest High School |
| Closed | NM | Navajo | Navajo Nation | Shiprock Reservation Dormitory  |
| Closed | NM | Pueblo of Acoma | Pueblo of Acoma | Sky City Community School; Haak'u Community Academy |
| Closed | NM | Pueblo of Taos | Pueblo of Taos | Taos Day School |
| Closed | NM | Pueblo of Tesuque | Pueblo of Tesuque | Te Tse Geh Oweenge Day School |
| Closed | NM | Navajo | Navajo Nation | T'iis Ts'ozi Bi'Olta' (Crownpoint) |
| Closed | NM | Navajo | Navajo Nation | Tohaali' Community School |
| Closed | NM | Navajo | Navajo Nation | To'hajiilee Day School |
| Closed | NM | Navajo | Navajo Nation | Tse'ii'ahi' Community School (Standing Rock) |
| Closed | NM | Pueblo of Zia | Pueblo of Zia | T'siya Day School (Zia) |
| Closed | NM | Navajo | Navajo Nation | Wingate Elementary School |
| Closed | NM | Navajo | Navajo Nation | Wingate High School |
| Closed | NV | Duckwater | Duckwater Shoshone Tribe | Duckwater Shoshone Elementary School |
| Closed | NV | Pyramid Lake | Pyramid Lake Band of Paiute Indians | Pyramid Lake High School |
| Closed | OK | Off Reservation |   | Chickasaw Children's Village |
| Closed | OK | Off Reservation |   | Eufaula Dormitory |
| Closed | OK | Off Reservation |   | Jones Academy |
| Closed | OK | Off Reservation |   | Riverside Indian School |
| Closed | OK | Off Reservation |   | Sequoyah High School |
| Closed | OR | Off Reservation |   | Chemawa Indian School |
| Closed | SD | Pine Ridge | Oglala Sioux | American Horse School |
| Closed | SD | Cheyenne River | Cheyenne River | Cheyenne-Eagle Butte School |
| Closed | SD | Pine Ridge | Oglala Sioux | Crazy Horse School |
| Closed | SD | Crow Creek | Crow Creek Sioux | Crow Creek Reservation High School |
| Closed | SD | Crow Creek | Crow Creek Sioux | Crow Creek Sioux Tribal Elementary School |
| Closed | SD | Lake Traverse | Sisseton Wahpeton Oyate | Enemy Swim Day School |
| Closed | SD | Off Reservation |   | Flandreau Indian Boarding School |
| Closed | SD | Pine Ridge | Oglala Sioux | Little Wound School |
| Closed | SD | Pine Ridge | Oglala Sioux | Loneman Day School |
| Closed | SD | Lower Brule | Lower Brule Sioux Tribe | Lower Brule Day School |
| Closed | SD | Yankton | Yankton Sioux Tribe | Marty Indian School |
| Closed | SD | Off Reservation |   | Pierre Indian Learning Center |
| Closed | SD | Pine Ridge | Oglala Sioux | Pine Ridge School |
| Closed | SD | Pine Ridge | Oglala Sioux | Porcupine Day School |
| Closed | SD | Standing Rock | Standing Rock | Rock Creek Grant School |
| Closed | SD | Rosebud | Rosebud Sioux Tribe | Sicangu Owayawa Oti (Rosebud Dormitory) |
| Closed | SD | Standing Rock | Standing Rock | Sitting Bull School  |
| Closed | SD | Rosebud | Rosebud Sioux Tribe | St Francis Indian School |
| Closed | SD | Cheyenne River | Cheyenne River | Takini School |
| Closed | SD | Lake Traverse | Sisseton Wahpeton Oyate | Tiospa Zina Tribal School |
| Closed | SD | Cheyenne River | Cheyenne River | Tiospaye Topa School |
| Closed | SD | Pine Ridge | Oglala Sioux | Wounded Knee District School |
| Closed | UT | Navajo | Navajo Nation | Aneth Community School |
| Closed | UT | Navajo | Navajo Nation | Richfield Residential Hall |
| Closed | UT | Navajo | Navajo Nation | Richfield High School |
| Closed | WA | Puyallup | Puyallup Tribe of Indians | Chief Leschi School |
| Closed | WA | Lummi | Lummi Nation | Lummi High School |
| Closed | WA | Lummi | Lummi Nation | Lummi Tribal School System |
| Closed | WA | Muckleshoot | Muckleshoot Indian Tribe | Muckleshoot Tribal School |
| Closed | WA | Colville | Confederated Tribes of the Colville Reservation | Paschal Sherman Indian School |
| Closed | WA | Quileute | Quileute Nation | Quileute Tribal School |
| Closed | WA | Off Reservation |   | Wa He Lut Indian School |
| Closed | WA | Yakama | Yakama Nation | Yakama Nation Tribal School |
| Closed | WI | Lac Courte Oreilles | Lac Courte Oreilles Band | Lac Courte Oreilles Ojibwa School |
| Closed | WI | Menominee | Menominee Indian Tribe | Menominee Tribal School |
| Closed | WI | Oneida | Oneida Nation | Oneida Nation School |
| Closed | WY | Wind River | Eastern Shoshone and Northern Arapahoe | St Stephens Indian School |