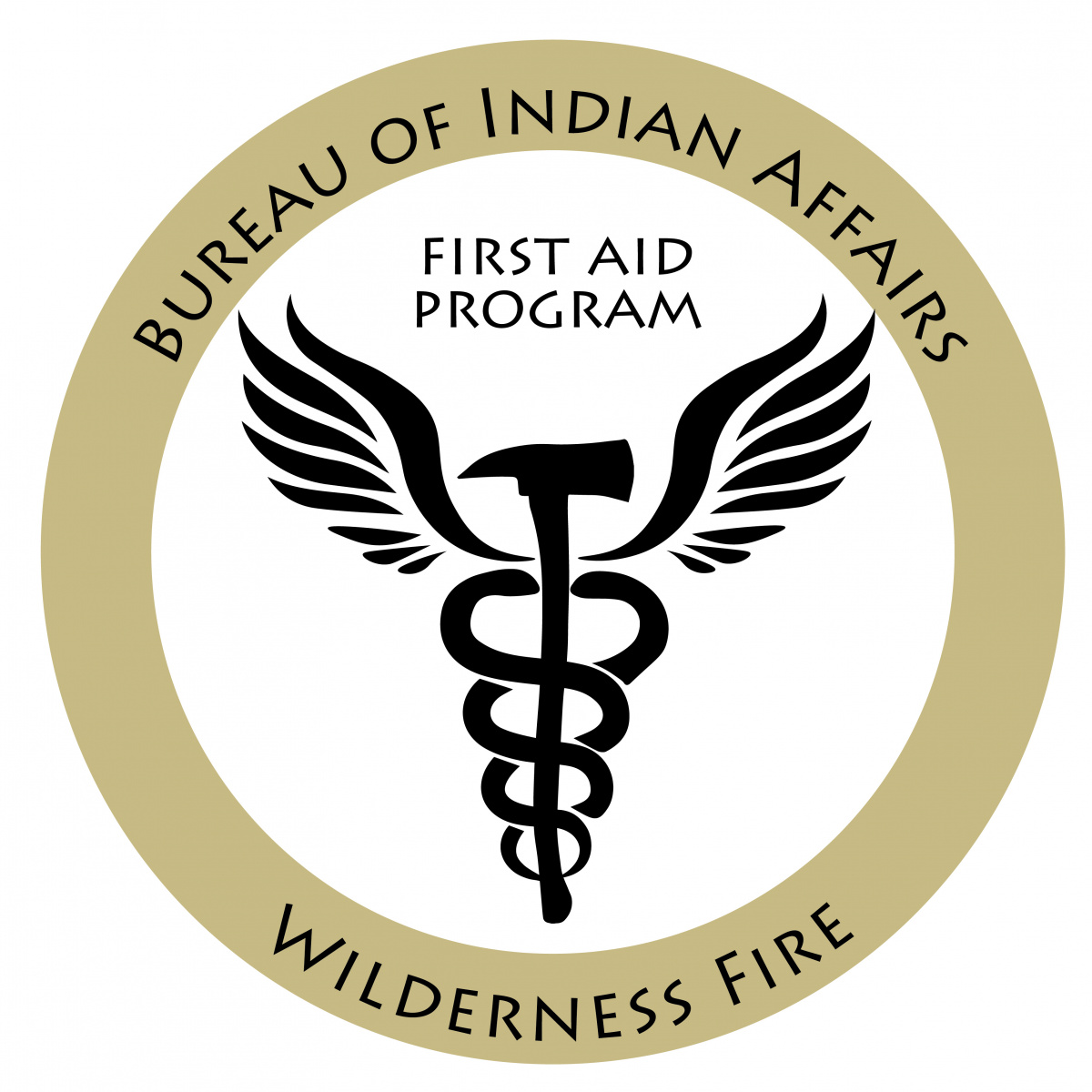 2023 Training
The 2021 development and implementation of the MIT refresher course has led to the 2022 MIT training which takes measures to mitigate the spread of COVID-19. The MIT course is held both virtually and in small groups with a two day in-person scenario component. Medical Incident Technician (MIT) training will return to the pre-COVID-19 model of hands-on-scenario-based with no online or virtual components. However, classes will continue to be small groups. There will be a train the trainer component for the eight-hour Medical Incident Leadership class incorporated into the forty-hour MIT training.  
Any questions about the program or to schedule training for a MIT class for the 2023 season, please contact Michelle Moore at michelle.moore@bia.gov
BIA Wildland Fire First Aid Program
On July 25, 2008, a tree felling accident occurred on the Eagle Fire of the Iron Complex located on the Shasta Trinity National Forest. This accident, commonly known as the Dutch Creek Serious Accident, killed firefighter Andrew "Andy" Palmer. It forever changed how the wildland fire community prepares for and responds to medical incidents.
In 2010, the National Wildfire Coordinating Group (NWCG) began implementing institutional changes in response to the Dutch Creek Incident. Standardizing medical emergency procedures and protocols for communication were among these changes.
A year after these changes took effect, the BIA began providing first aid training to wildland firefighters. In 2018, after eight years of field testing and consistent financial support, the First Aid Project was adopted by wildland fire managers and given the name, "BIA Wildland Fire First Aid Program".
BIA WILDLAND FIRE FIRST AID CURRICULUM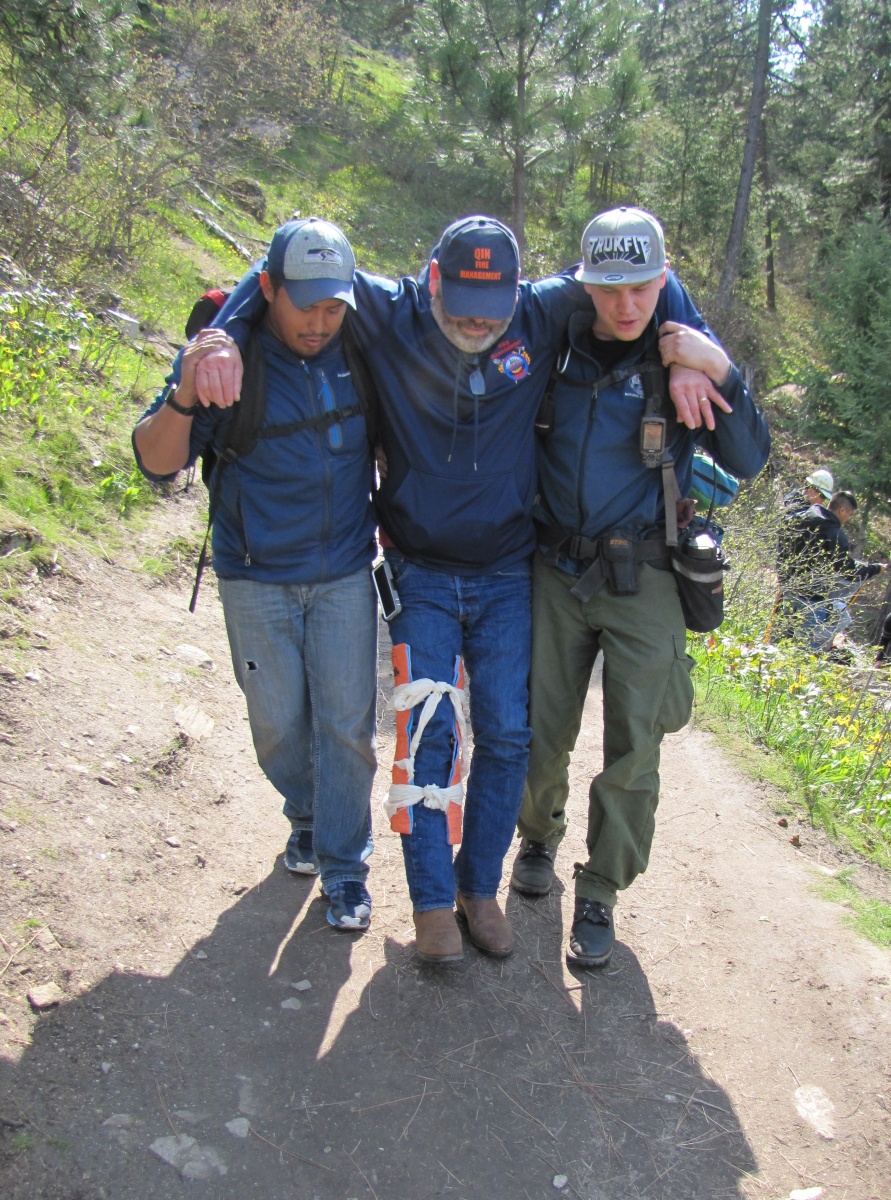 BIA's wildland fire first aid curriculum is specially designed for wildland firefighters who are non-medical professionals. Courses teach firefighters how to address complex logistical medical transports, prolonged patient care and how to mitigate extreme environmental conditions. It also teaches firefighters how to identify and use improvised outdoor equipment and interface with local EMS responders.
BIA's use of the curriculum and investment in resources represents a national commitment to provide all Indian Country firefighters with the knowledge, skills, and confidence to perform basic first aid while working in the wildland environment.
COURSES
We have approximately 300 BIA wildland firefighters who are current with this training. Most of those 300 BIA firefighters have taken the training several times. In 2019, we partnered with the USFWS we had to delay our interagency training plans due to COVID-19. However, we and are looking forward to moving forward with that partnership.
The training is extremely hands on and fire scenario based. It focuses on stabilization and transport versus treatment. Students are drilled on how to give a National Wildland Fire Coordinating Group Medical Incident Report, establish an incident within and incident, and are put into positions of leadership to practice real-life scenarios throughout the training.
The training is intentionally designed for nonmedical professionals on the immediate scene of an incident and is not intended to replace EMS responders that are sometimes available on larger fires.
The training does have several critical systems interventions that are supported by the DOI Occupational Health Physician and the BIA medical director.
8-Hour Medical Incident Leadership (MIL)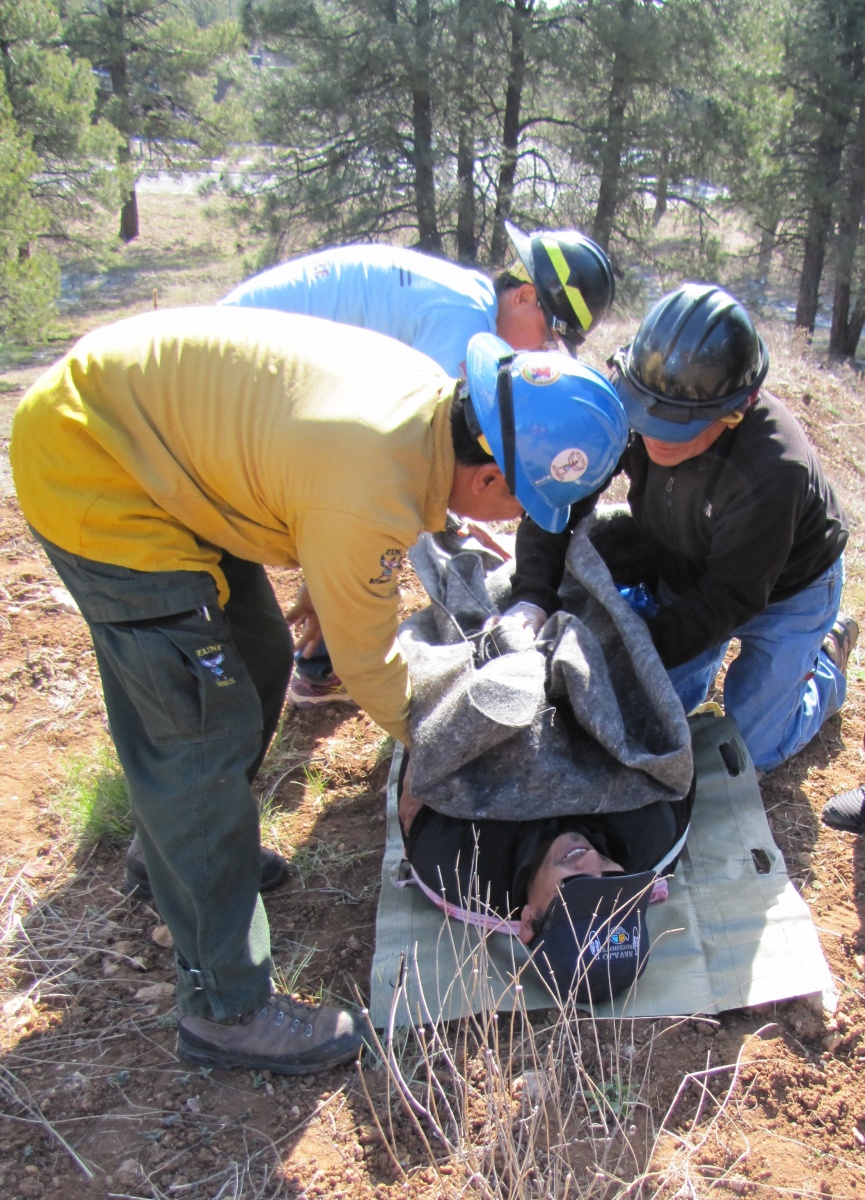 The MIL class is based on the core curriculum of the Medical Incident Technician (MIT) training in a condensed format. MIL focuses on identifying critical systems issues and simple interventions like the use of a tourniquet. Students are taught to recognize patient's severity of sickness and make a transport decision based on risk management concepts like those used throughout wildland fire. The hands on and wildland fire-specific class instills leadership and Crew Resource Management (CRM) concepts.
One benefit of the class is to create MIL class instructors from the firefighters who have completed the 40-hour MIT and 8-hour MIL trainings. The ability to teach this course in-house provides flexibility and cost savings to the organization.
Our goal is to have every field firefighter complete the MIL course by 2023. When it comes time to respond to a real medical emergency, with the MIL training, firefighters have the knowledge, experience and confidence needed to take command of a medical incident and make risk management decisions that could save a life.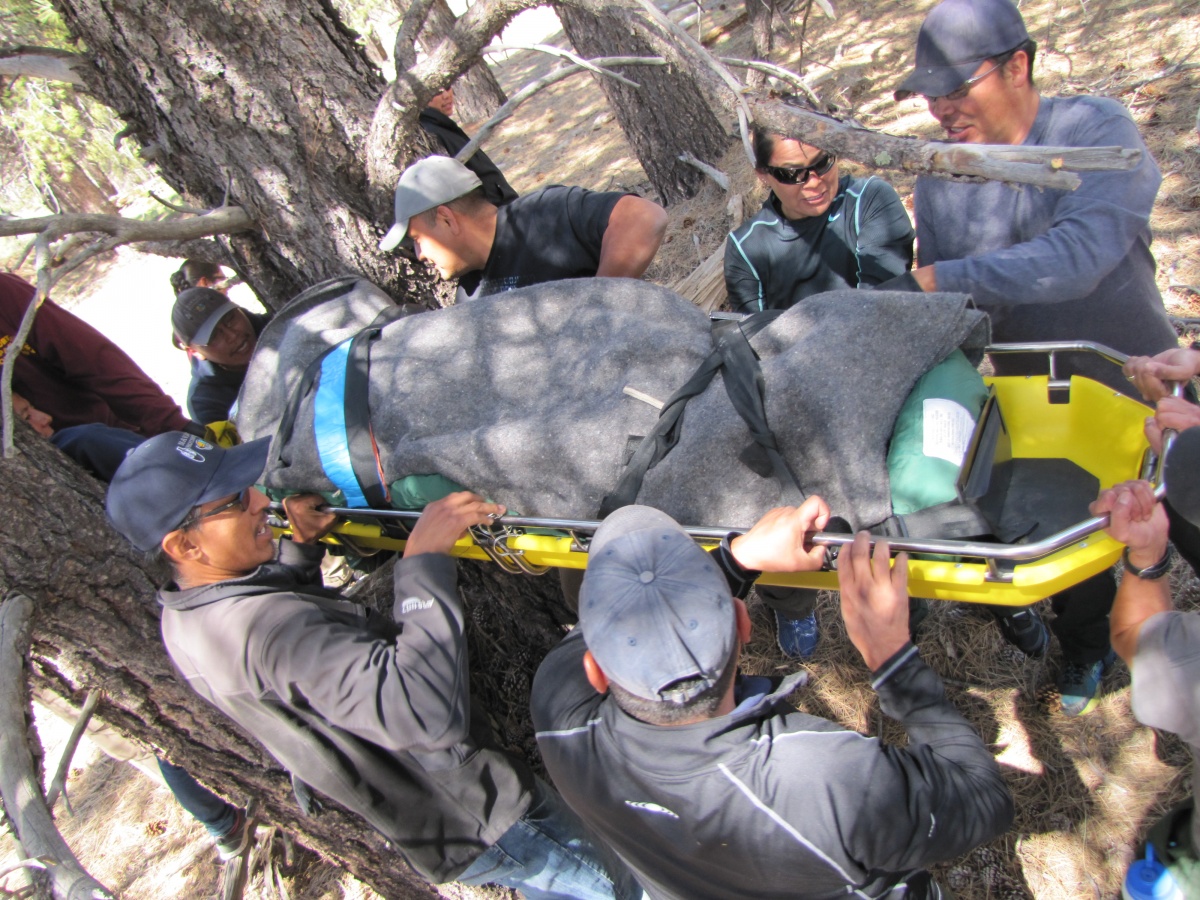 Stories about BIA's Wilderness Medicine Curriculum