"Preserving the Land and the People" - Golden Eagles Hotshots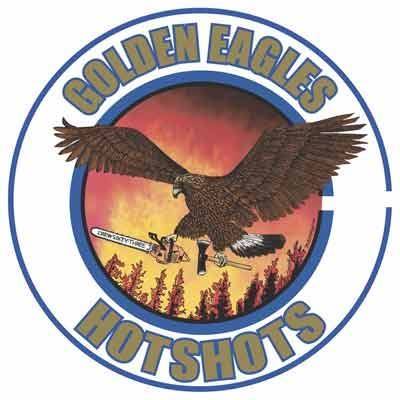 The Sycuan Fire Department / BIA Golden Eagles Hotshots is one of seven BIA funded crews in the United States. Located at the Sycuan Indian Reservation, it is the only BIA crew in the state of California.
The BIA expressed interest in starting three Native American Crews in California, of which the Sycuan Fire Department of the Kumeyaay Nation responded. They selected a diverse group of people, from many nations and walks of life and proceeded to develop, shape and mold individuals into an elite team of wildland firefighters. These courageous young men and women are looked at as future leaders, role models and heroes in Indian Country. 
The Sycuan Fire Department / BIA Golden Eagles Hotshots organization was established in June 15, 2000 initially as a Type 2 crew. In August 2001, the Golden Eagles received status as a Type 2 initial attack hand crew, which provided the opportunity to take more advanced assignments. By January of 2003, the BIA recognized them as a Type 1 training crew, and by October, 2005, the Crew was fully certified as a National Interagency Hotshot Crew, having met all the standards and qualifications necessary to become one of the nation's elite type 1 hand crews.
Today, the BIA funds the crew through the 638 contracting process while the Kumeyaay Nation maintains all the training, recruitment and certifications for the program.
Visit our Contact Us page for mailing address information.