IEED Acting Director
Attorney and author Jack R. Stevens was named Acting Director of the Office of Indian Energy and Economic Development (IEED) in March 2014.  He manages over 60 employees located in Washington, D.C.; Lakewood, Colorado; Albuquerque, New Mexico; and Anchorage, Alaska.  IEED promotes non-gaming economic development among the 574 federally recognized American Indian tribes and on 56 million acres of Indian trust land.
Mr. Stevens is a career (non-political) federal employee.
He oversees IEED's Division of Energy and Mineral Development, which provides technical assistance to over a hundred fossil fuel and renewable energy projects on Indian trust land; the Division of Capital Investment and the Indian Affairs Loan Guarantee and Insurance program, which leverages more than $100 million annually in economic activities throughout Indian Country; and the Division of Economic Development, which encourages entrepreneurship, helps build legal infrastructure and fosters commercial opportunities in Native American communities.
The National Center for American Indian Enterprise Development honored Mr. Stevens as the 2010 "Timothy Wapato Federal Advocate of the Year" in recognition of his work in support of Native American entrepreneurs.
In 2011, he represented the U.S. government at the United Nations Permanent Forum on Indigenous Issues where he joined with U.S. and Canadian tribal leaders to discuss the link between reservation economic growth and laws that are conducive to entrepreneurship and commercial activities. 
The American Public Power Association (APPA) selected Mr. Stevens to join a panel of other energy industry professionals to judge submissions by U.S. public power utilities in the APPA's 2016 Energy Innovator Award competition.
In 2014, he conceived IEED's "Tribal Economic Development Principles at a Glance" series of online primers and is the principal author of most of them, including "Choosing a Tribal Business Structure," "Financing a Tribal or Native-owned Business," "Making an Effective Business Presentation," "Why Tribes Should Adopt a Secured Transactions Code," "Procurement Opportunities for Federally Recognized Tribes," "Tips for Tribal Economic Development Directors," "The Buy Indian Opportunity," "American Indian Procurement Technical Assistance Centers," and "The Importance of Feasibility Studies for Federally Recognized Tribes."
Before coming to the Department, he served as senior associate and legal counsel for the Washington, D.C. public affairs firm, The Carmen Group, where he handled gas-and-oil related and economic development matters on an international scale. He also served for six years as a Senior Assistant Attorney General for the State of California. 
In private practice in California, Mr. Stevens helped obtain government approvals for geophysical firms seeking to develop natural gas.  He also served as a consultant to the California Legislature's Assembly Committee on Energy and Natural Resources.
He earned a J.D. from the Georgetown University Law Center and a B.A. in history from Stanford University, where he was selected to Phi Beta Kappa.
Contact: Jack.Stevens@bia.gov, (202) 208-6764 
 Division of Capital Investment
David Johnson, Acting Division Chief 
David B. Johnson is Acting Chief of the Division of Capital Investment (DCI) at the Office of Indian Energy and Economic Development (IEED). A 1987 graduate of Cornell Law School, Mr. Johnson practiced law for nearly ten years in Connecticut, Texas, the District of Columbia and Maryland, handling real estate and financial transactions plus a wide range of other issues. In 1998, Mr. Johnson joined the Office of the Solicitor's Branch of General Indian Legal Activities (GILA) where he focused on the BIA's Office of Economic Development and the Indian Financing Act of 1974, but also handled matters ranging from gaming to tribal enrollment. He worked with the Office of the Solicitor for eight years, functioning at times as Acting Chief of GILA and an Acting Administrative Judge for the Interior Board of Indian Appeals.
Mr. Johnson joined IEED in 2006. He has periodically been DCI's Acting Chief and Acting Chief of the Division of Indian Energy Policy Development. Mr. Johnson authored the current regulations and forms used for the Loan Guaranty, Insurance, and Interest Subsidy Program at 25 CFR, Part 103.
Contact: David.Johnson3@bia.gov, (202)-208-3026
Division of Economic Development
Jack Stevens
Contact: Jack.Stevens@bia.gov, (202) 208-6764
Division of Energy and Mineral Development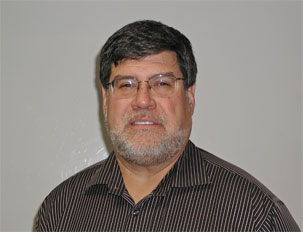 Stephen A. Manydeeds
Stephen Manydeeds is a geologist and an enrolled member of the Standing Rock Sioux Tribe.  His passion for wanting to make a positive difference in Indian country led him to his current position.
Manydeeds, a graduate of the University of Wisconsin, oversees a unique, federal office responsible for all energy and mineral activity on Indian Trust lands nationwide.
With over 35 years experience performing geologic and economic studies of energy and mineral resources on nearly all western U.S. reservations, Manydeeds has redefined the Office's mission to include not just assessment of resources, but development of those vast resources found on Indian lands.
Under Manydeeds' leadership, the office has had a long-standing commitment to identify tribal needs and how they best fit with their long-term desires, and to help tribes maximize their resource potential to whatever extent they want.
His expertise in managing nation-wide programs for the development and management of mineral resources on Indian lands has proven beneficial to many tribes. He provides direct assistance to tribal offices in the negotiation of agreements and monitoring compliance with the terms of mineral agreements. He meets regularly with Tribal councils to assist them with numerous endeavors that include lease negotiations, analyzing mineral and energy resources, developing programs and budgets, setting priorities, and identifying potential renewable energy resources.
Since taking the helm in 2004 first as division chief of IEED's Division of Energy and Mineral  Development, Manydeeds has provided geotechnical assistance to over 70 different Indian Tribes regarding their mineral resources.
Contact: Stephen.Manydeeds@bia.gov, (720) 407-0600