Dates:
November 06, 2023 12:00pm to 12:00pm
The US Department of Agriculture's (USDA) 1994 Tribal Scholars Program provides full tuition, fees, books, a housing stipend, and paid workforce training to any interested and eligible student pursuing degrees in agriculture, food, natural resource sciences, or related academic disciplines at a Tribal college or university (TCU). 
If selected, scholars must commit to at least one year of service to USDA for each year of financial assistance provided. The details of this requirement will be outlined in the service agreement for the scholar, their university, and the USDA sponsoring agency.
Eligible applicants include graduating high school seniors, full-time students currently enrolled at a 1994 land-grant tribal college or university, or recent TCU associate degree graduates. 
For 2024, 27 scholarship slots are available at these USDA agencies: 
Agriculture Research Service,
Farm Service Agency,
Farm Production and Conservation,
Forest Service,
National Institute of Food and Agriculture, and
Natural Resources Conservation Service. 
To apply, applicants must submit a resume, an essay, a current academic transcript, and two letters of recommendation. The application deadline is December 1, 2023. For more information and full application details, visit the USDA 1994 Tribal Scholars Program.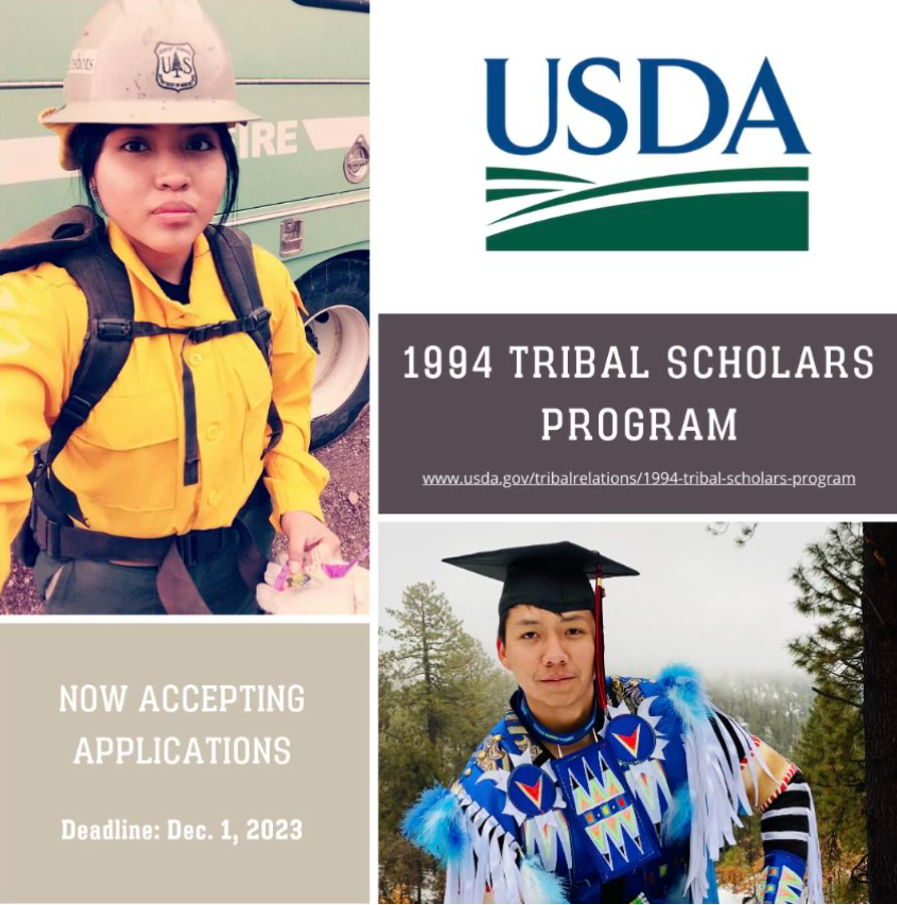 Related Page or Document
Contact Us
Branch of Tribal Climate Resilience
1001 Indian School Rd NW
Albuquerque, NM 87104
Hours
Open 8:30 a.m.–4:30 p.m., Monday–Friday.