Profile
CAMERON WAS LOCATED SAFE AND ALIVE ON NOV. 2, 2021. SHE WAS RETURNED BACK TO HER FAMILY AND CASE IS CLOSED. 
Cameron Hill was located on November 2, 2021, after an investigation search was conducted by BIA Missing and Murdered Unit. The case has been closed by the investigating agency. 

BIA Missing and Murdered Unit
Submitting Case Information or Tips
Features
Approximately 5'4" -5'6" tall
American Indian or Alaska Native
Background
Federally Recognized Tribes
Northern Arapaho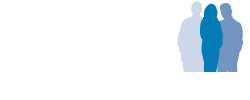 For additional information please visit NamUs
More Information
Contact Us
Office of Justice Services Headquarters
1849 C Street NW, MS-3662-MIB
Washington, DC 20240
Open 8:30 a.m.–4:30 p.m., Monday–Friday.